There's no better way to finish off a delicious meal than with a delectable dessert. A dessert can easily make-or-break a meal, so you're going to want to make sure you pick one that compliments the dinner you've made, the time of year and the preferences of your guests. For this reason, we've compiled a list of desserts that are both in-season and versatile enough to satisfy even the pickiest of eaters. From strawberries and bananas to lemons and limes, there's no shortage of great dessert recipes using everyone's favorite spring ingredients.
If you're looking for seasonal desserts that are easy-to-make and mouth-wateringly delicious, consider serving up one of these treats at your next meal:
1. Strawberry Cheesecake
I've baked a lot of cheesecakes over the years but this one always gets the best reviews. It's become a favorite in my family and my relatives always ask me to make it for every gathering. If you want to switch it up a little, you can replace the strawberries with other fruits (like peaches or raspberries) from time to time. Hope you enjoy!
2. Bananas Foster
Bananas Foster has been one of my favorite desserts since I was a kid. I love the contrast of the warm caramelized bananas and the cold ice cream. This is a very simple version of this classic dessert recipe. Your guests will be impressed with the beautiful presentation and great taste, and they will never know it only took a few minutes to prepare!
3. Mini Cherry Cheesecakes
This is an amazing make-ahead dessert which is both delicious and easy to prepare. The fact that it can be made ahead of time makes it an ideal choice for large get-togethers where you have a million other things to worry about. They're perfectly portioned so everyone gets just the right amount of sweetness to top off their meal.
4. Peach Cobbler
Being from the south, my family eats a lot of cobblers. My favorite is peach, because my Grandma used to take fresh peaches from her orchard, and make an awesome peach cobbler. I don't have any peach trees around, nor the time to use fresh peaches, but this canned version tastes pretty darn good. This cobbler is simple to make, but tastes like you spent hours on it. Top it off with some vanilla ice cream, or some whipped cream…or both!
5. Pineapple Upside Down Cake
Spring just wouldn't be the same in our family without pineapple upside down cake. It's tasty, light and fluffy (exactly what you want after a big dinner) and it's perfect for adults and children alike.
6. Key Lime Pie
This will truly be the best key lime pie you've ever tasted. This flavor of pie is so refreshing in the spring and summer months and will definitely be a hit with all of your guests.
7. Strawberry Ice-Cream Cake
IceCream Cake is one of the best treat for kids and adults alike! This dessert is perfect for parties or busy parents since they can be made ahead of time and pulled out of the freezer whenever you need them. Your kids will love them (and you'll want to indulge in one or two as well)!
8. Apple Pie
A spring dessert list just wouldn't be complete without apple pie. This is an easy-but-delicious apple pie recipe handed down generations. Each generation made their own little tweaks and now it's perfect!
9. Lemon Yogurt Sugar Mini Muffins
With their tangy flavor, moist texture, and crackly sugar coating, these muffins are perfect for a quick breakfast, a fun after-school snack, or a dessert with family. The best part? They're mini, so you won't feel like  you've overindulged.
10. Lemon and Raspberry Bars
These creamy, cool lemon and raspberry will remind you of Key Lime pie. They are delicious, and perfectly easy. Treat yourself – and your family – to some today!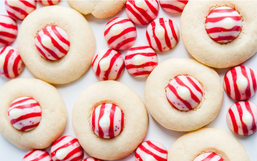 One of the best things about Christmas (aside from spending time with those you love of course) is being able to dig into...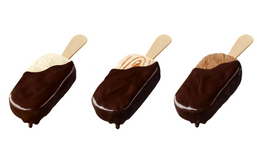 There is nothing better than digging into a delicious pint of ice cream while watching your favorite movie.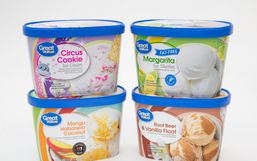 Good news friends, while you head to Walmart to stock up your kitchen, make your way to the freezer aisle and try their new ice...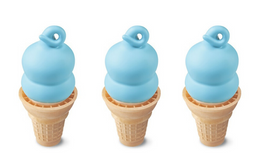 Good news friends, Dairy Queen is adding another delicious frozen treat to their crave-worthy menu and it'll have you dreaming of...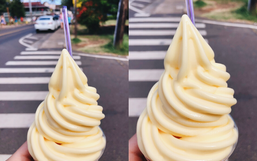 Disney parks may be temporarily closed but that isn't stopping Disney from sharing the magic with you!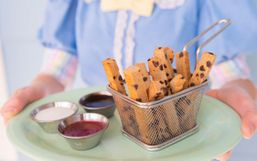 Disney theme parks may be temporarily closed, but that isn't stopping Disney from finding ways to add a touch of their magic into...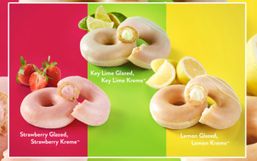 Krispy Kreme is on a mission to brighten your day with new sweet, bold-flavored doughnuts.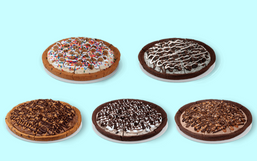 Pizza and ice cream make life just a little bit better. Whether you're looking to kick back and relax, or you need a comfort...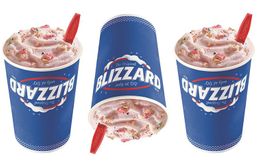 Summer is just around the corner and what better way to cool off than with a Blizzard treat in hand!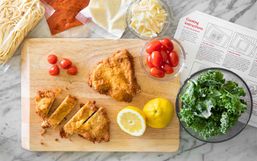 Most restaurants have temporarily closed their dine-in option but that isn't stopping them from making sure their fans get their...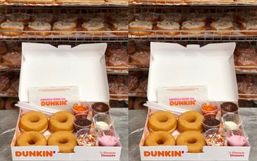 Many of us are looking for ways to keep busy and stay entertained while being at home.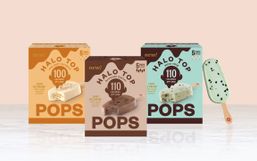 Halo Top may be one of the newer ice cream brands on the market but after launching in 2011 they quickly climbed their way to the...