The recent apple harvest has given us some beautiful produce in the grocery stores. Apples are a perfect snack for fall and winter. Not all apples are good for baking though, so here's a run down on what apples to buy.
If you're looking for apples to eat raw, look for: Cameo apples, Golden Delicious apples, Fuji apples, Courtland apples, Red Delicious apples, and Gala apples.
If you're looking for apples to make apple sauce with, look for: Courtland apples and McIntosh apples.
If you're looking for apples to bake with, look for: Empire apples, Golden Delicious apples, Gala apples, Granny Smith apples, and Braeburn apples.
When buying apples, look for a smooth and shiny surface. Put back apples that have bruises, as the flesh will get mealy. Store apples in your refrigerator and they should last for months.
Take a look at these 8 delicious apple recipes, submitted by our lovely users!
*Click on the image to view the full recipe.
8. Caramel Apple Cookies
These delicious Autumn cookies use Granny Smith apples for a great tartness. The icing sweetens the cookie, giving a great balance of flavors. Fresh apple spice cake cookies topped with a creamy, caramel icing and toasted pecans. Tt doesn't get much better than this!
7. Apple Pie
This classic dessert is perfect this time of year. If you're making an apple pie, it's a great idea to mix a few varieties of apples for different flavors and textures. A great combination for apple pie is Golden Delicious, Granny Smith, and Gala apples. This gives a sweet yet tart flavor combination.
6. Apple Crisp
If you don't have the time to make dough for pie, apple crisp is a great option. It really highlights the apple flavor. The recipe uses a combination of McIntosh, Empire, Fuji, and Gala apples. The McIntosh fall apart when cooked which can make a natural sauce in the apple crisp. Experiment to find your favorite combination.
5. Apple Galette
An apple galette is just a free-formed apple tart. They look beautiful and rustic, and best of all they are less work! Use any of your favorite apple varieties for this dish. They only cook for a short amount of time and even the soft McIntosh apples will keep their shape.
4. Apple Rolls
These adorable apple roll-ups are made with cream cheese, apples, and walnuts. They turn into soft bun rolls that would be great for breakfast or dessert. The softness comes from the cheese in the dough. If you make these for dessert, drizzle simple icing over the top to kick up the sweetness.
3. Chocolate Chip Apple Bread
This quick bread is simple and delicious and the perfect way to celebrate autumn's apple bounty. Chocolate and apples are an underused combination in my opinion, and they work perfectly with the spices in this wonderful bread. Apple pie spice is added with vanilla for extra warmth.
2. Apple Whoopie Pies
Think of these sweet treats as deconstructed caramel apples. The apples are baked into the whoppie pies themselves, and the caramel finds a home in a sweet, creamy, perfectly spiced filling. This is a unique dessert that kids and adults will both love.
1. Apple Dumplings
This is a delicious dish that makes a perfect dessert. Apple pieces are stuffed into biscuits and then the whole dish is cooked to make a rich apple sauce. The biscuits turn into fluffy dumplings. This would be an amazing dessert to make when you have company over.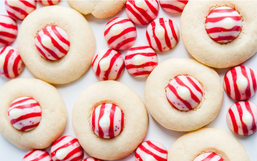 One of the best things about Christmas (aside from spending time with those you love of course) is being able to dig into...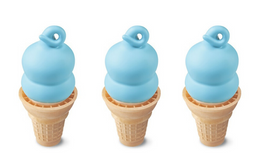 Good news friends, Dairy Queen is adding another delicious frozen treat to their crave-worthy menu and it'll have you dreaming of...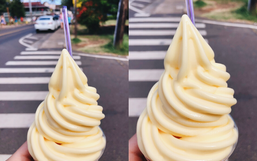 Disney parks may be temporarily closed but that isn't stopping Disney from sharing the magic with you!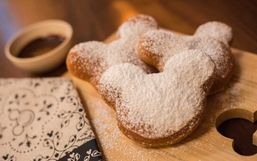 Disney fans, get excited because Disney is back with another Disney Magic Moment.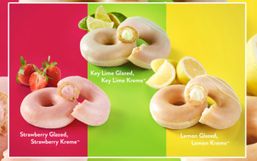 Krispy Kreme is on a mission to brighten your day with new sweet, bold-flavored doughnuts.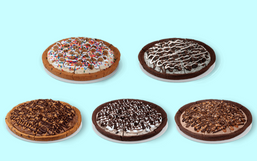 Pizza and ice cream make life just a little bit better. Whether you're looking to kick back and relax, or you need a comfort...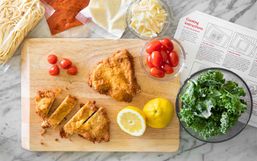 Most restaurants have temporarily closed their dine-in option but that isn't stopping them from making sure their fans get their...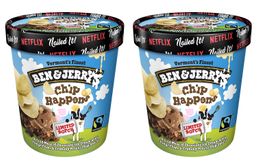 Nothing quite beats watching your favorite show with a bag of your favorite potato chips in hand, right?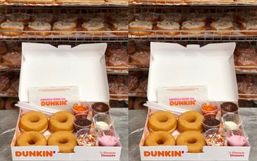 Many of us are looking for ways to keep busy and stay entertained while being at home.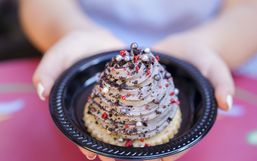 Disney parks may be temporarily closed but that isn't stopping them from helping you bring Disney's magic into your home.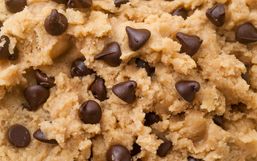 There are some things in life you know are bad for you but you just can't give it up, and that my friends, is raw cookie dough.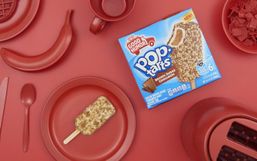 You've surely had breakfast for dinner but have you tried breakfast for dessert?