The recent apple harvest has given us some beautiful produce in the grocery stores. Apples are a perfect snack for fall and winter. Not all apples are good for baking though, so here's a run down on what apples to buy.
If you're looking for apples to eat raw, look for: Cameo apples, Golden Delicious apples, Fuji apples, Courtland apples, Red Delicious apples, and Gala apples.
If you're looking for apples to make apple sauce with, look for: Courtland apples and McIntosh apples.
If you're looking for apples to bake with, look for: Empire apples, Golden Delicious apples, Gala apples, Granny Smith apples, and Braeburn apples.
When buying apples, look for a smooth and shiny surface. Put back apples that have bruises, as the flesh will get mealy. Store apples in your refrigerator and they should last for months.
Take a look at these 8 delicious apple recipes, submitted by our lovely users!
*Click on the image to view the full recipe.
8. Caramel Apple Cookies
These delicious Autumn cookies use Granny Smith apples for a great tartness. The icing sweetens the cookie, giving a great balance of flavors. Fresh apple spice cake cookies topped with a creamy, caramel icing and toasted pecans. Tt doesn't get much better than this!
7. Apple Pie
This classic dessert is perfect this time of year. If you're making an apple pie, it's a great idea to mix a few varieties of apples for different flavors and textures. A great combination for apple pie is Golden Delicious, Granny Smith, and Gala apples. This gives a sweet yet tart flavor combination.
6. Apple Crisp
If you don't have the time to make dough for pie, apple crisp is a great option. It really highlights the apple flavor. The recipe uses a combination of McIntosh, Empire, Fuji, and Gala apples. The McIntosh fall apart when cooked which can make a natural sauce in the apple crisp. Experiment to find your favorite combination.
5. Apple Galette
An apple galette is just a free-formed apple tart. They look beautiful and rustic, and best of all they are less work! Use any of your favorite apple varieties for this dish. They only cook for a short amount of time and even the soft McIntosh apples will keep their shape.
4. Apple Rolls
These adorable apple roll-ups are made with cream cheese, apples, and walnuts. They turn into soft bun rolls that would be great for breakfast or dessert. The softness comes from the cheese in the dough. If you make these for dessert, drizzle simple icing over the top to kick up the sweetness.
3. Chocolate Chip Apple Bread
This quick bread is simple and delicious and the perfect way to celebrate autumn's apple bounty. Chocolate and apples are an underused combination in my opinion, and they work perfectly with the spices in this wonderful bread. Apple pie spice is added with vanilla for extra warmth.
2. Apple Whoopie Pies
Think of these sweet treats as deconstructed caramel apples. The apples are baked into the whoppie pies themselves, and the caramel finds a home in a sweet, creamy, perfectly spiced filling. This is a unique dessert that kids and adults will both love.
1. Apple Dumplings
This is a delicious dish that makes a perfect dessert. Apple pieces are stuffed into biscuits and then the whole dish is cooked to make a rich apple sauce. The biscuits turn into fluffy dumplings. This would be an amazing dessert to make when you have company over.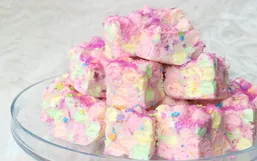 If you've spent any time on the internet at all lately, you may have noticed the growing obsession with rainbows, and pastels and...
Ice cream cakes are absolutely to DIE for. Have you heard of ice cream pies though?
Peach season is the best season! It's such a sweet and juicy fruit that is perfect for a day at the beach or in the place of a...
Marshmallows are often a symbol of our childhood in the summer. Roasting marshmallows over a bonfire with friends and family, then...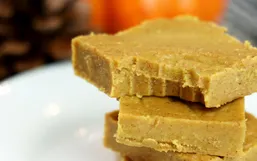 When I was a kid, fudge was something that so rich and decadent it came around maybe once a year.
When we crave chocolate, rarely do our minds first go to white chocolate. Why is that?
Have you offered to bring a dessert to a dinner party or family gathering before and then realized a few hours before the get...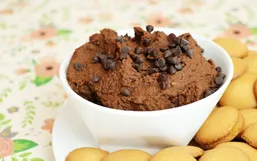 Hummus has forever been a protein-rich dip for your veggies and chips, a spread on your greek wraps and much more.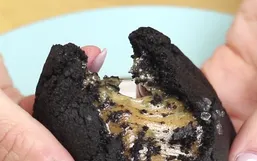 So another year has passed and your little trick or treaters have come home with a sack full of candy, and right at the bottom is...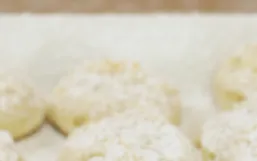 There's something incredibly heartwarming when baking cookies, especially when they are easy to make, and come out perfectly.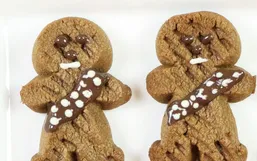 Okay so we cheated a little bit with this recipe and used pre-made AND pre-cut gingerbread boy cookie dough.
When it comes to brownies, it's rare to find someone that can resist them.