What makes the ideal summer dessert? It's got to be cool and refreshing, light and fluffy, and perhaps reminiscent of campfire snacks! Luckily, you don't have to choose just one. The following warm-weather dessert recipes will ensure your cookout, picnic, potluck, or barbecue ends on the sweetest note possible.
Here are nine tempting summer dessert recipes…
1. Chocolate S'mores Pie
This pie is an amazing reminder about what summer campfires are all about. It's reminiscent of a family favorite campfire treat—with chocolate, graham cracker, and ooey-gooey mini marshmallows.
2. Strawberry Frozen Yogurt
Talk about cool, refreshing, and healthy to boot! This homemade recipe for strawberry frozen yogurt only takes 3 ingredients and 3 minutes to blend together and stick in the freezer. It's the perfect summer treat to stick a spoon into on those hot muggy days when a full dessert cake or piece of pie is just too heavy.
3. Lemon and Raspberry Bars
These cool, moist, creamy, bars combine tart lemon with sweet raspberry, reminiscent of another summer favorite, Key Lime pie. Not only are they delicious, but chances are, because they're in bar form, that takers will see it worth their while to come back for seconds.
4. Homemade Ice Cream Sandwiches
For a quick and simple dessert that the kids can help assemble, these homemade ice cream sandwiches are your favorite kind of hard ice cream crammed between 2 of your favorite home baked jumbo cookies. You can even enlist the little ones to help you make, roll out, and bake the cookie dough for your sandwich "bread". Once you stuff them with ice cream, just pop them in the freezer for an hour and they'll be ball park ready!
5. Thai Mango and Sweet Sticky Rice
Thai mango sweet sticky rice, or Khao Niaow Ma Muang, is a cultural favorite in Thailand and it's not too difficult to see why after you taste it. This easy dessert bathes sticky rice in coconut milk and then adds cool, sweet slices of fresh mango on top. It's perfect to cool you down on a hot day.
6. Pink Party Meringues
Light, airy, sweet, and did I mention…fat free! Meringues always hit the spot, be it for afternoon tea or post-picnic snacking. They're also ideal for road trips as they pack easily into a cooler or carry-on bag. Plus, you can make yours pink too by adding a touch of red food coloring or make them any color of the rainbow.
7. Fruit Pizza
This particular pizza offers up a bounty of summer—pizza form (but the crust is actually made using chocolate chip cookie dough)! Top yours with a plethora of sliced strawberries, kiwi, oranges, and mixed summer berries for a cool and refreshing finale to any meal.
8. Lemon Sorbet
An absolute summer dream in a sundae bowl, this tart yet sweet summer dessert might make you pucker, but only enough to kiss the wonderful person who made it for you. It's simple to make—just sugar, water, and lemon juice mixed, then frozen, and topped with any garnish you like—such as fresh berries, whipped cream, or a mint sprig.
9. No-Bake Blueberry Cheesecake Pie
This recipe is ideal for a hot summer day for 2 reasons. One—its no-bake so you don't even need to turn on the oven. And 2—it's chilled to set in the fridge making a pie that's just like cheesecake, but much more refreshing, light, and fluffy.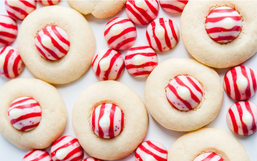 One of the best things about Christmas (aside from spending time with those you love of course) is being able to dig into...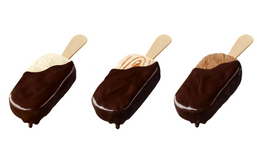 There is nothing better than digging into a delicious pint of ice cream while watching your favorite movie.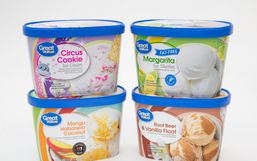 Good news friends, while you head to Walmart to stock up your kitchen, make your way to the freezer aisle and try their new ice...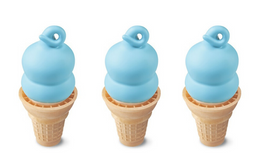 Good news friends, Dairy Queen is adding another delicious frozen treat to their crave-worthy menu and it'll have you dreaming of...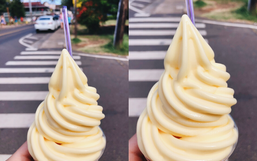 Disney parks may be temporarily closed but that isn't stopping Disney from sharing the magic with you!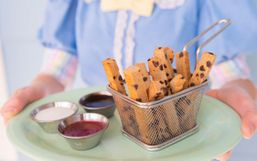 Disney theme parks may be temporarily closed, but that isn't stopping Disney from finding ways to add a touch of their magic into...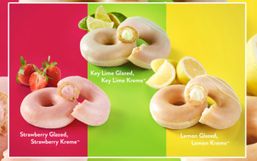 Krispy Kreme is on a mission to brighten your day with new sweet, bold-flavored doughnuts.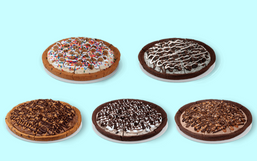 Pizza and ice cream make life just a little bit better. Whether you're looking to kick back and relax, or you need a comfort...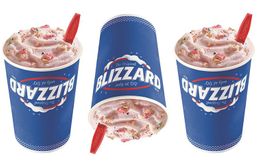 Summer is just around the corner and what better way to cool off than with a Blizzard treat in hand!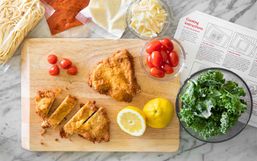 Most restaurants have temporarily closed their dine-in option but that isn't stopping them from making sure their fans get their...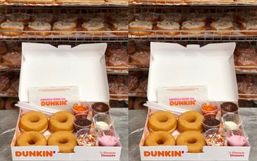 Many of us are looking for ways to keep busy and stay entertained while being at home.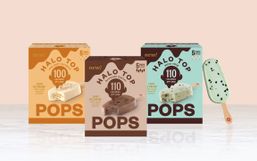 Halo Top may be one of the newer ice cream brands on the market but after launching in 2011 they quickly climbed their way to the...