There are certain flavors that brings us deep into childhood memories. Family gatherings, baking, decorating and binge eating (oh we've all been there with the cookie comas!). Gingerbread is by far one of the most well known and well celebrated flavors of winter, the holidays, and those tiny cookie houses we all once dreamed we could grow up in, decorated in gumdrops and peppermints, and icicles made of sugar, and of course eat whenever we wanted. Those were the days. Whether crunchy or soft cookies, man or house, or simply gingerbread spice infused everything – there's many ways to indulge. If you're into that ginger molasses goodness, then you have simply got.to.try. these traditional and not-so-traditional ways of the gingerbread.  Break a leg (or snap a gingerbread man's)!
1. Gingerbread Pancakes
Ok, keeping it real here, as a Mom? These appealed to me for their dark molasses color…because if they're supposed to be dark, the kids can't reject a semi-overcooked pancake claiming it's not quite good enough. That's right sweetie, it's supposed to be dark 😉  Besides that little side bonus, your Christmas morning would be absolutely delighted to kick off with a sweet gingerbread spice start like this.
2. Gingerbread Fudge
Are you freaking kidding me? Look at these cute little dudes! Almost too cute to even eat. I mean, they're fudge so I will…just saying I'd pause and appreciate their cuteness before biting off their heads, is all.
3. Gingerbread Cheesecake Dip
Anytime you can implement cheesecake into the mix, YOU DO IT. This dip is not only gingerbread flavor infused, but also dip-able with actual gingerbread cookies.
4. Gingerbread Whoopie Pies
Whoopie pies are the answer to the cake and cookie lover. They are one in the same, with icing smooshed between them. Soft, delicious, and everything you're looking for this holiday season.
5. Slow Cooker Gingerbread Pudding Cake
Oh, slow cookers. While we are all pretty well versed in making chili's, soups and deconstructed casseroles in a crock pot slow cooker, many of us overlook it's pretty kick-butt role in desserts. This travesty needs to end. Starting with this gingerbread pudding cake. Dear goodness, we are all better for it.
6. Gingerbread Bars With Eggnog Cream Cheese Frosting
You know how I mentioned early on that there's certain undeniable winter holiday flavors? Yeah, gingerbread is a shoe in. Who's gingerbread's best friend? EGGNOG. It's a Christmas miracle. Or just a recipe, but I tend to exaggerate when I'm excited. Christmas. Miracle. 
7. Slow Cooker Gingerbread Lattes
Okay, so yes…we love slow cookers and all their slow cookery mastery. When it comes to serving hot drinks for a crowd, they are your saving grace. You've got no time to play barista, so go mingle with your guests, and let them get their own darn drinks.
8. Gingerbread Spiced Roasted Almonds
Looking for something to have on the side table for snacking? Maybe in a mason jar for gifting? In less than half an hour you can have a batch made, that will last through several servings and snackings.
9. No Churn Gingerbread Ice Cream
Homemade ice cream does not always require churning, and heavy machinery to do so. Using basic ingredients, and some surprise ingredients too, you can make this at home easily peasily.
10. Mini Gingerbread House Mug Sitters
Look at them! Look! Tiny little roofs. Tiny little doors. Tiny little wreaths and sprinkles and dear goodness, it's just too much. It's. Too. Much.
11. Healthy Gingerbread Mousse
I heard this nasty online rumor recently that the average person gains 15lbs between Thanksgiving & Christmas. Now, I'm not going to claim that as accurate, but lets be real here – it's definitely a struggle. For those like me, battling the bulge on the daily, and trying to make healthy and wise choices even amidst a sea of indulgences it's lovely to have a recipe come along every so often that feels like a cheat, but in fact is all good for you. This is one of those recipes. So if you're reading this and thinking about all the things you can't have, I got you.
12. Slow Cooker Gingerbread Oatmeal
Okay so we've already gone over the love affair with slow cookers, so lets just keep the train chugging along here with another gingerbread breakfast option for you and the mouths you feed!
13. Caramel Stuffed Soft Gingerbread Cookies
I'm a soft cookie kinda gal. I realize there's fun in dipping a crunchy cookie into milk, but for me – the gooer the better. Probably stemming from my love for straight up raw cookie dough. The idea of caramel stuffed inside a soft gingerbread cookie is just hitting me right in the feels.
14. Gingerbread Smoothie
Forget milkshakes and lattes, a gingerbread smoothie will actually be a great nutritional addition to your day. Blended up in under 5 minutes and completely dairy free, it comes in at only 117 calories for a cup and a half serving.
15. Gingerbread Cheesecake Bites
Only 5 ingredients, and perfect for bite-sized desserts (gotta watch that waistline, yo…or if you want to casually eat 10 of them, whatevs). These cheesecake truffles are a simple yet impressive way to serve up some holiday sweetness.
16. Gingerbread Cinnamon Rolls
Cinnamon rolls are a go-to in my home. I love that they are part dessert, part breakfast and completely justifiable to be both. They're simple enough that little hands can help, and almost always fail proof. The gingerbread version with that delicious molasses taste in a sticky center of the roll sounds like a good idea all around.
17. Gingerbread Scones
Scones taking the shape and style of gingerbread men, are all the cute and the sweet you need. Topped with a gingerbread glaze, of course!
18. Old Fashioned Gingerbread Loaf
I gotta be honest here, I've never had gingerbread loaf, so it being "old fashioned" is irrelevant. I do however, trust those old fashioned recipes that are typically handed down generation after generation. So maybe I didn't grow up on this apparently old fashioned recipe, but one can certainly find a place to start.
19. Gingerbread Hot Chocolate
There is simply nothing better than coming in from the cold after a day of tobogganing, snow fort building, or the less fun snow activity – shoveling the driveway, and being handed a warm cup of hot chocolate. This one comes served up lovingly with that extra bit of gingerbread spice.
20. Gluten Free Gingerbread Cookie Dough Bites
Yep, I'm one of those. The "fun" one at the party who has dietary restrictions and cannot indulge in things I once could. You kind of get over it, but then when something comes along that you can eat, and it's freaking awesome too?! Little happy dances are done. Thankfully these aren't just "good for someone with dietary restrictions", but total crowd pleasers! I mean, who says no to safe-to-eat-raw cookie dough?
Yep, I'm one of those. The "fun" one at the party who has dietary restrictions and cannot indulge in things I once could. You kind of get over it, but then when something comes along you CAN eat, and it's freaking awesome too?! Thankfully these aren't just "good for someone with dietary restrictions", but total crowd pleasers!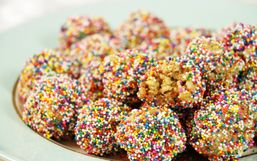 Energy balls are a great way to stay healthy and obviously - energized, while on the go!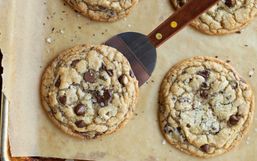 Mmmm, chocolate chip cookies are one of those comforts from home I can never say no to.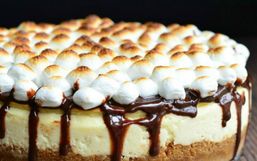 At the end of a long, warm day swimming in the sunshine, meeting up with friends and sipping on some ice cold drinks, the best way...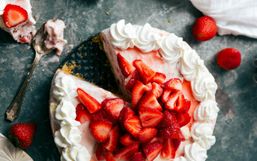 Ice cream cakes are absolutely to DIE for. Have you heard of ice cream pies though?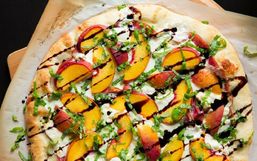 Peach season is the best season! It's such a sweet and juicy fruit that is perfect for a day at the beach or in the place of a...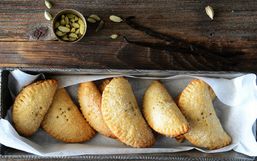 What's better than a pie? A turnover! Why? Because a pie is made for a group of people, while turnovers are made especially for...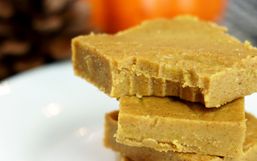 When I was a kid, fudge was something that so rich and decadent it came around maybe once a year.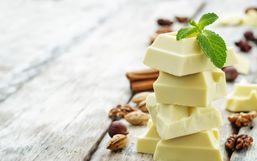 When we crave chocolate, rarely do our minds first go to white chocolate. Why is that?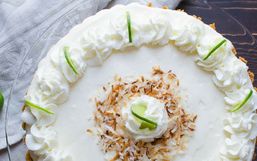 When you think of a warm day, what flavors come to mind? Maybe some BBQ flavors like hamburgers, hot dogs and grilled veggies.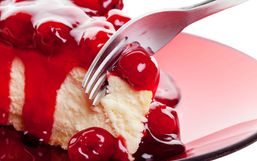 Have you offered to bring a dessert to a dinner party or family gathering before and then realized a few hours before the get...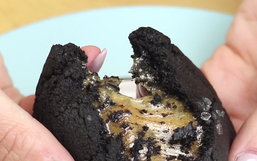 So another year has passed and your little trick or treaters have come home with a sack full of candy, and right at the bottom is...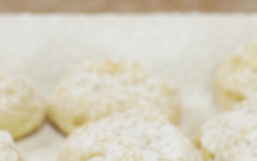 There's something incredibly heartwarming when baking cookies, especially when they are easy to make, and come out perfectly.