Mmmm, chocolate chip cookies are one of those comforts from home I can never say no to. When they're cooked right, they're soft, doughy and have perfectly melted chocolate in them. Whoever invented chocolate chip cookies is a complete genius! When looking for a chocolate chip cookie recipe, however, it can be hard to find exactly the right one. After a lot of research and experimentation, I have finally found my absolute favorite chocolate chip cookie recipe that is fool-proof. The cookies only take seven minutes to bake and are always beautiful when they come out of the oven. Check out my list of the top ten best cookie recipes out there.
1. The BEST Chocolate Chip Cookie Recipe
THIS RECIPE. It is my go-to in every situation that requires chocolate chip cookies. They're very simple to make and take seven minutes to bake. I'll occasionally put ice cream in between two of the cookies to make a cookiewich!
2. Mrs. Fields Chocolate Chip Cookie Recipe
Who loves Mrs. Field's chocolate chip cookies? I certainly do! Next time, instead of buying them at the store, bake them at home and serve them warm with a glass of milk.
3. Raspberry Chocolate Chip Cookies
When you're sick of chocolate chip cookies (is that even possible?), use this recipe! It adds a lovely fresh flavor of raspberries into the mix which the perfect taste for summer.
4. Red Velvet White Chocolate Chip Cookies
Do you know someone who simply doesn't like chocolate? I don't really understand those people I've heard they do exist. These red velvet white chocolate chip cookies are the perfect alternative.
5. Super Soft Chocolate Chip Cookies
Just looking at these cookies is enough to make my mouth water. They look perfectly gooey and warm and delicious and….*runs away to bake cookies*
6. Chocolate Chip Brownies Swirl Cookies
For all those chocolate fiends out there, this is the ultimate cookie! Combine your love for brownies with your love of chocolate chip cookies, and you have yourself a hybrid of complete and utter dessert beauty.
7. XL Browned Butter Chocolate Chip Cookies
These cookies are for the ultimate cookie foodie. They are huge and have the perfect gourmet hint of salt to help the sugar stand out.
8. Cake Batter Chocolate Chip Cookies
Who needs birthday cake when you can have birthday cookies?! These fun and colorful desserts are ideal for a birthday party or for a day where you or a loved one needs a pick-me-up.
9. Doubletree Cookie Recipe
Packed with tons of chocolate chips and nuts, these lovely doubletree cookies have your name written all over them to bake on a rainy day.
10. Salted Caramel Chocolate Chip Cookies
A little salty with a lot of sweet goes a long way! These cookies are jam packed with flavor and will definitely go down as the best cookies you've ever made. Dig in!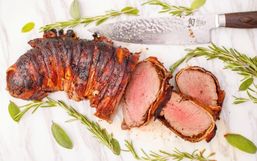 Committing to the keto diet requires hard work and dedication, especially if you want to remain in ketosis.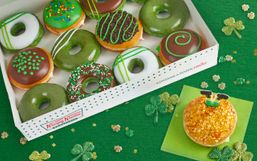 St. Patrick's Day is just around the corner and to help you celebrate, Krispy Kreme is transforming every single doughnut into a...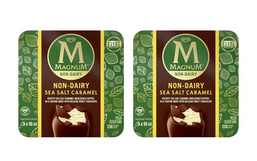 Good news dairy-free fans, anther delicious offering is coming to a freezer aisle near you!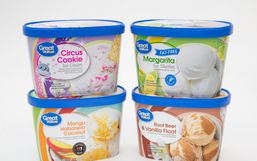 Good news friends, while you head to Walmart to stock up your kitchen, make your way to the freezer aisle and try their new ice...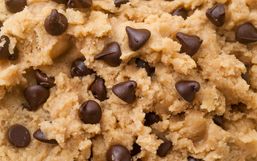 There are some things in life you know are bad for you but you just can't give it up, and that my friends, is raw cookie dough.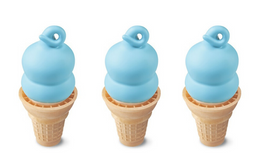 Good news friends, Dairy Queen is adding another delicious frozen treat to their crave-worthy menu and it'll have you dreaming of...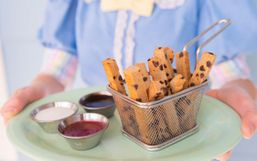 Disney theme parks may be temporarily closed, but that isn't stopping Disney from finding ways to add a touch of their magic into...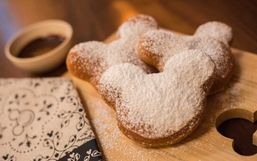 Disney fans, get excited because Disney is back with another Disney Magic Moment.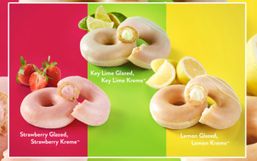 Krispy Kreme is on a mission to brighten your day with new sweet, bold-flavored doughnuts.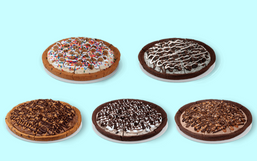 Pizza and ice cream make life just a little bit better. Whether you're looking to kick back and relax, or you need a comfort...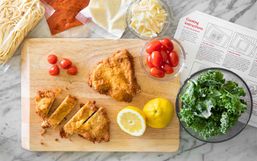 Most restaurants have temporarily closed their dine-in option but that isn't stopping them from making sure their fans get their...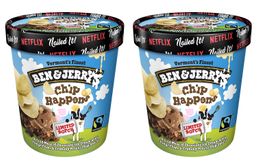 Nothing quite beats watching your favorite show with a bag of your favorite potato chips in hand, right?