On a recent trip to the Philippines I discovered that the Pinoys really love their sweets. From cakes to ice cream to breads and baked goods, I couldn't go a few feet without finding something scrumptiously sweet to eat (and I wasn't complaining either.) Another interesting thing that I learned was that the biggest export from the Philippines is actually people! They love their country passionately but many head overseas to work higher paying jobs so that they can send money to their families back home. So noble. If you hail from the Philippines, I apologize in advance because these desserts are going to leave you dreaming and yearning for the flavors of home…
1. Halo-Halo
Let's just get this one out of the way shall we? Halo-halo is THE favorite ice dessert of the Philippines. It consists of shaved ice drizzled with evaporated milk, layered with a rainbow of various fruit jellies and sweet beans and is topped with ube ice cream, leche flan and if you're lucky, crunchy wafer cookies known as barquillos. If you think beans and ice cream don't go together you have to try halo-halo.
2. Bibingka
Bibingka are traditionally a Christmas time treat in the Philippines, but if you're lucky, you might be able to find them on a breakfast menu or at a special gathering during the other months of the year. These sweet rice cakes are made from ground rice flour, coconut milk and eggs and are traditionally cooked in clay pots lined with banana leaves. These soft, spongy rice cakes are definitely a must-try Filipino favorite.
3. Ube Macapuno Cake
An ube macapuno cake is the kind of dessert that's going to stop you dead in your tracks, even if just for the vivid color alone. This traditional Filipino dessert commonly makes appearances at birthday parties and is much loved for its bright purple decorations and fluffy layers of ube (purple yam) chiffon cake and macapuno, which is a sort of mutant coconut with jelly-like flesh.
4. Mango Float
During my travels in the Philippines I was served mango float a number of times, and every time I saw it come out I was giddy with excitement. In case you're not familiar, mangoes are a staple fruit in the Philippines, and I can attest that they were some of the best dang mangoes I've ever eaten. This creamy, fruity ice box cake combines dreamy whipped cream layers with graham crackers, mango puree and fresh slices of sweet mango. After you try this cake you'll be in mango heaven.
5. Leche Flan
Leche flan is the Filipino term for what most people would call creme caramel and it translates directly as "milk flan." It's a rich egg-based custard dessert that has a golden layer of sweet caramel on top. You'll find leche flan used in other popular Filipino desserts like halo-halo and the mash-up dessert leche-flan cake which is a chiffon cake topped with a whole layer of leche flan! Yummm!
6. Yema
This sweet Filipino treat is proof that good things really do come in small packages. Yema are small custard candies that are enjoyed after meals for dessert and are often wrapped in colorful cellophane wrappers. Butter, eggs and condensed milk are cooked until thickened before chopped peanuts are added and the mixture is hand shaped into cute little pyramids or spherical shapes.
7. Buko Salad
Salad for dessert?! You heard right, buko salad is definitely more dessert than salad with its mixture of fruits, condensed milk and fresh young coconut. This creamy looking dessert is made by mixing various pieces of fruit (usually pineapple and canned fruit cocktail) with coconut jelly, palm fruits, condensed milk and cream with strips of fresh young coconut flesh (known as buko.)
8. Sapin-Sapin
By now you're probably starting to understand how Filipinos like their desserts to come in bright and interesting colors, and this next dessert is certainly no exception! Sapin-sapin is a colorful, triple layer rice cake made from glutinous rice flour and coconut milk. The three layers each boast their own unique flavor, with the yellow layer being jack fruit, the white being coconut and the purple being ube, also known as purple yam. All three come together to form this delicious and fun looking dessert!
9. Ube Halaya
Filipinos really love to use ube in their desserts, and with that fun purple color can you even blame them? Ube halaya is a sweet dessert made from boiled and mashed ube (aka purple yam), or if fresh ube isn't available, it can be made with frozen grated ube. The purple root vegetable is cooked and mixed with butter and condensed milk before the whole mixture is poured into a dish to set. Sometimes it's topped with things like toasted coconut and eaten straight up or used in other desserts and baked goods.
10. Ensaymada
If you visit any bakery in the Philippines, you have a high chance of encountering this sweet bread that's loved by locals and visitors alike. Ensaymada is a sweet bread that actually originates from the island of Majorca in Spain, but is found in many former Spanish territories including the Philippines. The sweet buttery dough is often topped with a sprinkle of sugar and rich grated cheese. It's a favorite mid-afternoon snack that will have you coming back for more!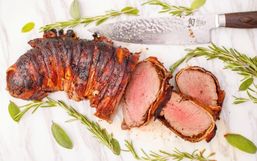 Committing to the keto diet requires hard work and dedication, especially if you want to remain in ketosis.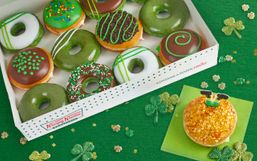 St. Patrick's Day is just around the corner and to help you celebrate, Krispy Kreme is transforming every single doughnut into a...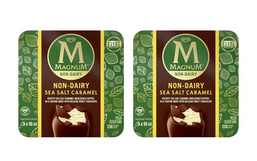 Good news dairy-free fans, anther delicious offering is coming to a freezer aisle near you!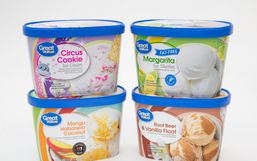 Good news friends, while you head to Walmart to stock up your kitchen, make your way to the freezer aisle and try their new ice...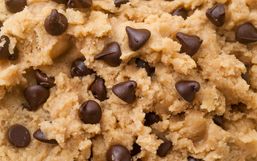 There are some things in life you know are bad for you but you just can't give it up, and that my friends, is raw cookie dough.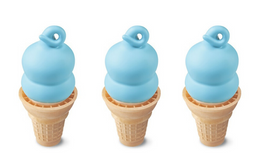 Good news friends, Dairy Queen is adding another delicious frozen treat to their crave-worthy menu and it'll have you dreaming of...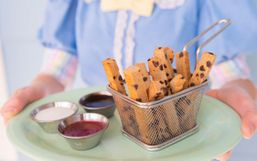 Disney theme parks may be temporarily closed, but that isn't stopping Disney from finding ways to add a touch of their magic into...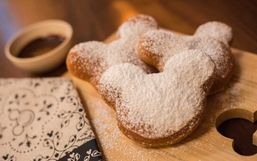 Disney fans, get excited because Disney is back with another Disney Magic Moment.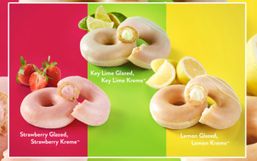 Krispy Kreme is on a mission to brighten your day with new sweet, bold-flavored doughnuts.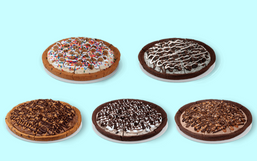 Pizza and ice cream make life just a little bit better. Whether you're looking to kick back and relax, or you need a comfort...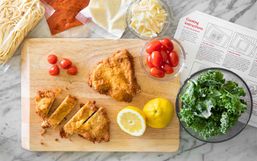 Most restaurants have temporarily closed their dine-in option but that isn't stopping them from making sure their fans get their...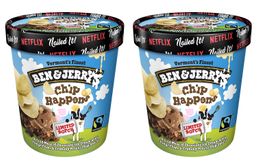 Nothing quite beats watching your favorite show with a bag of your favorite potato chips in hand, right?