Are you planning a Cinco de Mayo party but aren't sure what delicious delights to serve at your event? Don't worry, Forkly has you covered.
Food is the most important element of any party, but it's especially important for a Cinco de Mayo themed event. This is your chance to serve traditional Mexican dishes with a unique spin to make your get together truly memorable.
If you're looking for Cinco de Mayo appetizer ideas that are easy to make and easy to eat, we have 5 great recipes below:
(Click images for full recipes)
1. Chili Con Queso Bites
[Source: KitchenDaily.com]

2. Chipotle Chicken Cups
[Source: GimmeSomeOven.com]
3. Guacamole Bites
[Source: Food.com]
4. Fiesta Cheese Fondue
[Source: KitchenDaily.com]
5. Nacho Bites
[Source: RhodesBread.com]
Cinco de Mayo is just a few weeks away and we have the best ideas for food and drinks to serve during the celebration.
Cinco de Mayo is just a few days away and we're helping you prepare for this Saturday's festivities.
Cinco de Mayo is just a day away and we have delicious, last-minute recipes to help  you make this fiesta one to...
Cinco de Mayo is a day for everyone to celebrate Mexican pride. This event is also the perfect opportunity to teach your children...
Cinco de Mayo is an annual celebration that takes place on May 5.
Cinco de Mayo is almost here and Chipotle wants to help you celebrate!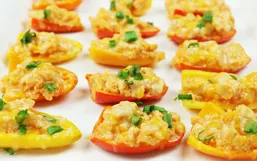 When you're starting or living on a low-carb diet, snacks and appetizers is often the biggest hurdle to overcome.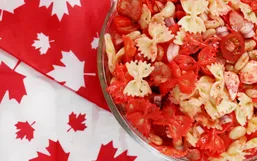 So you've volunteered yourself to bring a salad to your Canada Day festivities this weekend. Splendid!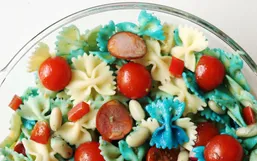 We fully recognize that pasta should probably never be dyed blue, with one exception - patriotism food!
Dinner parties are so much fun to throw with friends and family. You sit down at a lovely table and enjoy good quality food over...
Halloween is the perfect time for parties. It is a chance to dress up in a ridiculous costume and just have fun.
Chickpeas are always thought of as the ingredient required to make hummus and a bunch of other healthy foods.