Cinco de Mayo is just a few days away and we're helping you prepare for this Saturday's festivities. Celebrating Mexican culture isn't just for adults (although we do like to enjoy our margaritas and Coronas), it's also the perfect opportunity to teach kids about Mexican heritage. This year, plan a Mexican fiesta for your children and give them a memorable and educational Cinco de Mayo celebration.
Last week, we featured 5 cool food recipe ideas for kids on this special occasion. Today, we're going to take it one step further and provide you with 5 tasty drink ideas (virgin, obviously) to serve at your kid-friendly Cinco de Mayo party.
Here are 5 great options for the drink menu at your Mexican fiesta:
1. Virgin Margaritas
2. Virgin Shirley Temples
3. Blushing Virgin Pina Colada
4. Virgin Sangria
5. Virgin Strawberry Daquiri
Are you planning a Cinco de Mayo party but aren't sure what delicious delights to serve at your event?
Cinco de Mayo is just a few weeks away and we have the best ideas for food and drinks to serve during the celebration.
Cinco de Mayo is just a day away and we have delicious, last-minute recipes to help  you make this fiesta one to...
Cinco de Mayo is a day for everyone to celebrate Mexican pride. This event is also the perfect opportunity to teach your children...
Cinco de Mayo is an annual celebration that takes place on May 5.
Cinco de Mayo is almost here and Chipotle wants to help you celebrate!
As the days get chillier and our homes get toastier, the craving for a flavorful, hot drink is always present.
Getting your little ones to eat breakfast in the morning can be a real challenge!
In the hustle and bustle of the mornings when you are trying to get your kids out the door, it is important to ensure they have a...
It is easy to get caught up making sure your child is eating the right foods, and having a well-balanced diet, and forget to...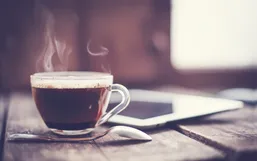 We know that you probably wouldn't give up your morning coffee—regardless of the health risks.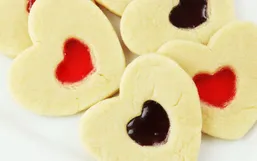 I love baking sugar cookies with my kids, however - it's always such a process between all the dough making, the rolling out,...