I love baking sugar cookies with my kids, however – it's always such a process between all the dough making, the rolling out, cutting, baking, and decorating. To cut out even ONE step of that process is a lifesaver or in this case, a jolly rancher.
By cutting the center of the dough out and placing a jolly rancher in the "window" you create a unique stained glass look to the cookie that's so stunning you don't even need to decorate it! They come out of the oven ready to cool and serve.
Ingredients
1 batch sugar cookie dough (homemade or store bought)
12 jolly ranchers in pink, red & purple
Equipment
Parchment paper
Cookie Sheet
Heart shaped cookie cutters (one big one small)
Method
Preheat your oven to the directions of your sugar cookie dough. Line your cookie sheet with parchment paper.
Flour your surface and roll out your cookie dough to about 1/4 inch thickness, cut out the large heart followed by the smaller heart centre. Remove just the outside heart and place on the parchment lined cookie sheet. Repeat until you've used all your dough.
Place a jolly rancher into the centre of each cookie and place in the oven. Follow the directions of your cookie dough for bake times, typically 7-8 minutes or until lightly golden brown on the edges and the jolly ranchers completely melted.
Let sit and cool until the candy centre has completely hardened again. Once ready, you can serve immediately or pack in an air-tight container for later serving.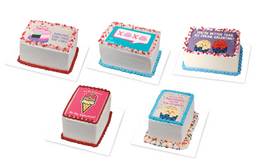 It's officially Love month, AKA February and to celebrate the upcoming holiday, Baskin Robbins is offering delicious Valentine's...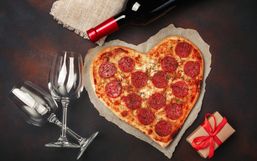 Valentine's Day is almost here and what better way to celebrate than with festive heart-shaped food!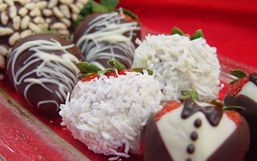 Chocolate-covered strawberries are a delicious dessert any time of the year but they're especially popular around Valentine's day.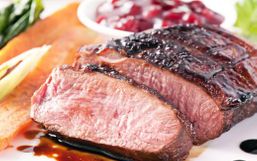 Valentine's Day is the perfect opportunity to cook an amazing meal for your loved one.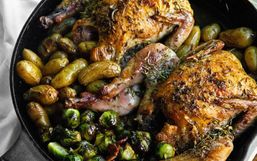 Valentine's Day is the perfect opportunity to make a special dinner with a special someone.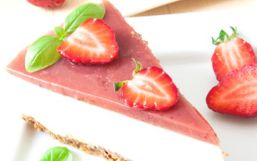 Do you plan on making this Valentine's Day memorable for the special someone in your life?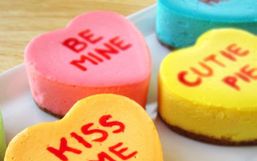 Valentine's Day is the best day of the year to show the person you love how much you care.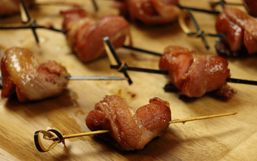 When it comes to Valentine's, it doesn't have to be all candy hearts and chocolates, roses and candlelit dinners.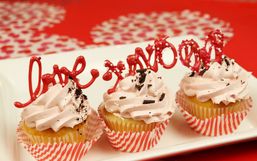 This past Christmas we created little brownie toppers out of chocolate candy melts, made to look like Christmas trees (see them...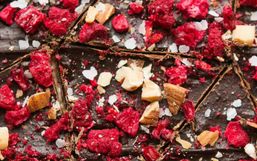 These recipes are for the lovers! Each represents a perfect token of your affection because they spell out—without a doubt...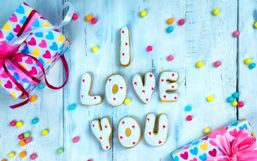 Making Valentine's Day treats for your child's class can be awfully tricky these days with so many allergies and eating...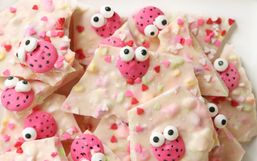 Valentines is that lovey-dovey holiday that usually sneaks up on us and then demands attention, all at once.