This past Christmas we created little brownie toppers out of chocolate candy melts, made to look like Christmas trees (see them here). The result was so easy and adorable, that we simply HAD to try it again for the next holiday – which just so happens to be the lovely Valentine's Day. This recipe takes a store-bought cupcake to the next level with only a few minutes of effort and an impressive result. Get creative, customize, and jazz up your cupcakes for any holiday, with this recipe.
Ingredients
2 cups red candy melts (also known as colored chocolate melts)
1/4 cup festive sprinkles (we used red, white, pink Valentine's ones)
Equipment
Piping Bag
Icing Tip
Parchment Paper
Cookie Sheet
Microwave Safe Bowl
Large Drinking Glass
Method
With your candy melts in a microwave safe bowl, beginning melting on high in the microwave in 30 second intervals, stirring well in-between.
When chocolate is fully melted, place your prepared piping bag & icing tip into a drinking glass, pulling the top and sides of the bag over the rims of the glass creating an easy method for pouring in your chocolate.
On a parchment lined cookie sheet, begin piping your designs such as "love" "xoxo" or a simple heart.
Sprinkle immediately, before the chocolate candy melts set.
Chill for 10 minutes in the fridge, then gently pop off your designs from the parchment paper, and onto the tops of your cupcakes (the icing of the cupcake should hold the toppers in securely!).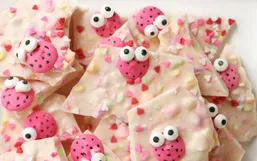 Valentines is that lovey-dovey holiday that usually sneaks up on us and then demands attention, all at once.
Chocolate-covered strawberries are a delicious dessert any time of the year but they're especially popular around Valentine's day.
It's officially Valentine's Day and for those of you still scrambling to find the perfect recipe for your romantic meal, we have...
Valentine's Day is the perfect opportunity to make a special dinner with a special someone.
Do you plan on making this Valentine's Day memorable for the special someone in your life?
Valentine's Day is just a few weeks away and there's no better time than now to start planning.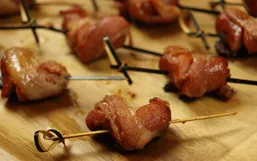 When it comes to Valentine's, it doesn't have to be all candy hearts and chocolates, roses and candlelit dinners.
Are you single this Valentine's Day? No need to be so negative about such a positive thing.
These recipes are for the lovers! Each represents a perfect token of your affection because they spell out—without a doubt...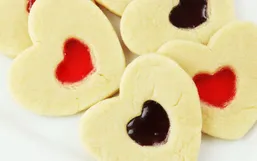 I love baking sugar cookies with my kids, however - it's always such a process between all the dough making, the rolling out,...
Valentine's Day is a day to celebrate the ones you love and let them know how much you care.
Love it or hate it, Valentine's Day is around the corner. On this holiday, you get a chance to spend it with those you love or to...