Are you single this Valentine's Day? No need to be so negative about such a positive thing. Being single is a great opportunity to get to know yourself, your priorities and have a blast with your friends! Do you have other friends who are single as well? Get them together and celebrate your singleness with an amazing Gal-entines party that is sure to change the way you and your friends view this holiday of love. While love is so wonderful, it's important for us to celebrate solid friends as well! Happy Gal-entines Day!
1. Rosé Raspberry Sorbet Mimosas
What signifies a girls party? Mimosas! These beautiful, colorful, fruity drinks are delicious to sip on any time of the day, no matter what you're eating.
Similarly, a gal-entines party would not be complete without an extra special mimosa to get the party started! Appreciate your lady friends by concocting them a drink they will never forget.
2. Raspberry Sweet Rolls
Having a sleepover? After a night that didn't include sleep, a good breakfast is always the right way to start the morning. For gal-entines day though, you need a little pink in your breakfast!
These raspberry sweet rolls are definitely a cheat day meal as they are packed with buttery, fluffy dough and held together with raspberry filling and creamy homemade icing.
3. Chocolate Covered Strawberry Brownies
What's better than brownies? Chocolate covered strawberry brownies! This sweet combination of flavors is absolutely to die for – especially when valentines day rolls around.
Serve this amazing dessert up to your best friends during your annual Gal-entines day party and you won't hear the end of it! These squares leave a lasting impression on its consumers, just like a good old love story.
4. Pink Strawberry Sangria
Another drink that is known for its presence at girls nights, is Sangria! Whether you are making it yourself or buying it from the store, sangria is a sweet way to transition from morning to night.
Use the colors of valentines day to make this sangria look beautiful and on-trend for February. Make sure you add a little twist that will make your guests love it even more – maybe some mint?
5. Raspberry Cheesecake Brownies
Raspberry. Cheesecake. Brownies. We don't know if there's any other way to make them sound better because they are already sounding heavenly.
If you aren't a fan of raspberries, try using another red or pink fruit such as strawberries to maintain that delicious, sweet flavor.
6. Mini Eclairs
Eclairs are one of those desserts that just look so pretty, and also aren't too heavy of a dessert where you feel like garbage afterward.
For your Galentines Day party, try making them in line with your red, pink and white color scheme while adding some fun and delicious toppings as well.
7. Puff Pastry Nutella Apple Roses
These pastries not only look absolutely beautiful, but they taste incredible as well. What makes them so delicious is the mix of Nutella with a light and fluffy puff pastry.
Serve with some icing sugar and you can even add a few berries to go with these lovely treats as well. Enjoy!
8. Yogurt Dipped Ombre Strawberries
Every basic chick loves a good ombre colored food! These strawberries break away from the typical dark chocolate and instead opt for white chocolate.
If you have a crowd that loves both dark and white chocolate, you can definitely incorporate both into the mix! You truly won't be able to stop eating these.
9. Cream Cheese Sugar Cookies
These cookies are absolutely stunning, especially when it comes to the color. You must be thinking that these are obviously artificial colors created to make desserts look extra appetizing.
The truth is that these beautiful shades of pink were created by the color in beets! This all natural approach to Gal-entines day with make everyone love these cookies even more.
10.  Strawberry Lemonade Cake Bites
Cake Bites are all the rage when it comes to easy desserts to make and eat! For your next Gal-entines day party, try making this strawberry lemonade flavor!
Dip in white chocolate and then drizzle with some pink white chocolate for added texture and visual appeal.
11. Vintage Cherry Chip Layer Cake
When you see a cake like this, do you not start craving dessert right away? Just look at those thick layers of frosting and the fluffy cake!
This traditional cake is the perfect fit for Valentines Day and Gal-entines Day celebrations because it aligns perfectly with the color scheme of the holiday!
12. Mini Heart Shaped Pizzas
Are you more of a savory person and steer clear of sugar-loaded desserts? While everyone is enjoying their cake, you can be making your own masterpiece.
Heart shaped pizzas make an excellent appetizer or a main dish if you want to make your hearts a little bit bigger with more toppings.
13. Strawberry Mousse Cheesecake Parfaits
Mmmm, combine cheesecake, strawberries, parfaits, and mousse and what do you get? This masterpiece – and don't forget the Oreos!
This incredible recipe is sure to not only satisfy your sweet tooth but having you crave it every single day. In which case you may want to only have a small portion to start.
14. Chocolate Dipped Strawberry Cupcakes
There's always a fine balance between the perfect amount of chocolate flavor versus strawberry flavor when it comes to recipes like these.
This cupcake recipe has the perfect balance with a rich chocolate cupcake paired with fresh strawberry icing. The chocolate dipped strawberry to top it all off is just perfection!
15. 2 Ingredient Quinoa Chocolate Bark
If you're looking for a healthier approach to Valentines or Gal-entines Day, try creating this snack for your friends and loved ones.
It's packed with protein and fiber-rich quinoa while filling your body with amazing antioxidants that will help lower your chances of getting cancer.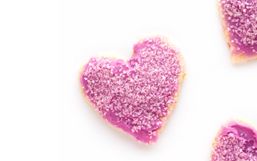 Love it or hate it, Valentine's Day is around the corner. On this holiday, you get a chance to spend it with those you love or to...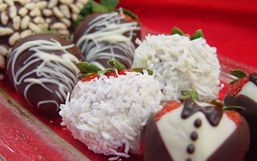 Chocolate-covered strawberries are a delicious dessert any time of the year but they're especially popular around Valentine's day.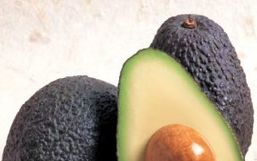 It's officially Valentine's Day and for those of you still scrambling to find the perfect recipe for your romantic meal, we have...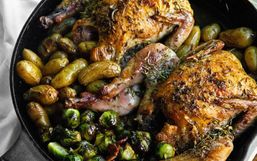 Valentine's Day is the perfect opportunity to make a special dinner with a special someone.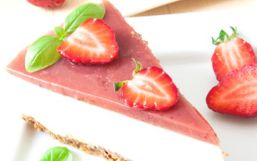 Do you plan on making this Valentine's Day memorable for the special someone in your life?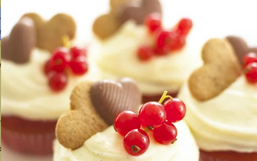 Valentine's Day is just a few weeks away and there's no better time than now to start planning.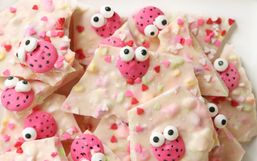 Valentines is that lovey-dovey holiday that usually sneaks up on us and then demands attention, all at once.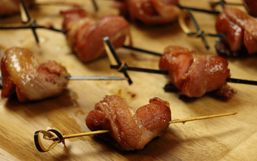 When it comes to Valentine's, it doesn't have to be all candy hearts and chocolates, roses and candlelit dinners.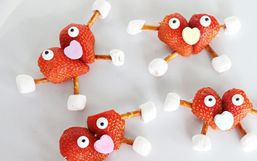 Valentine's Day is a day to celebrate the ones you love and let them know how much you care.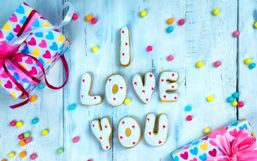 Making Valentine's Day treats for your child's class can be awfully tricky these days with so many allergies and eating...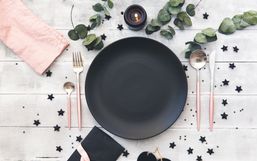 Valentine's Day is a time when expectations are high from your loved one, especially when you're the one planning it!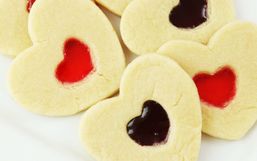 I love baking sugar cookies with my kids, however - it's always such a process between all the dough making, the rolling out,...