Valentine's Day is almost here and what better way to celebrate than with festive heart-shaped food! Follow along as we roundup the top places to score heart-shaped pizzas and other assorted foods for the special holiday.
Pizza Hut
Pizza Hut announced that they're bringing back their fan-favorite heart-shaped pizza! You can order Pizza Hut's Heart-Shaped Pizza on its own or as a part of their Valentine's Day Bundle which comes with your choice of a Hershey's Triple Chocolate Brownie or a Ultimate Hershey's Chocolate Chip Cookie. Keep in mind, the Valentine's Day Bundle special is available now through February 16, 2020.
Cheese-lovers get ready, you're in for a treat! The return of the heart-shaped pizza isn't the only news Pizza Hut has to share! Pizza Hut unveils new Mozarella Poppers Pizza which essentially combines your favorite app with your favorite entrée! The Mozzarella Pizza features 16 crispy mozzarella poppers which are placed on top of the pizza crust. You can find the new pizza at participating locations nationwide but only for a limited time!
Papa John's
Heart-shaped pizzas return to Papa John's starting today, Monday, February 10, 2020! Papa John's heart-shaped pizza features a crispy thin crust and is made-to-order with your favorite toppings! The special Valentine's Day pizzas have a suggested retail price of $11 using the promo code "VALENTINE". Want to make your Valentine's dinner a little sweeter? You can also score a double chocolate chip brownie with your heart-shaped pizza for a suggested retail price of just $16 using promo code "BEMINE". These promotions are available at participating locations across the US from now through February 16, 2o20.
California Pizza Kitchen
Heart-shaped pizzas are coming back to California Pizza Kitchen starting February 11 through February 16, 2020. Have your choice of any pizza on a heart-shaped thin crust for no additional cost! Additionally, California Pizza is also offering a sweet dinner for 2 deal from February 12 through February 16, 2020. The Sweet Deal For Two gets you 1 appetizer, 2 entrées, and 1 dessert for just $35!
Bruegger's Bagels
Get festive all day long by starting your morning at Bruegger's Bagels! Bruegger's is celebrating by returning their fan-favorite heart-shaped bagels starting today, February 10, through February 14, 2020, at participating locations. The authentic New-York style bagels will be available in plain, cinnamon, and blueberry flavors that can be ordered individually or by the dozen! Just be sure to pre-order soon before they sell out!
Bojangle's
Bojangle's brings back their heart-shaped Bo-Berry Biscuits just in time for Valentine's Day! Bo-Berry biscuits are made from scratch and feature delicious buttermilk biscuits filled with berries and finished with a drizzle of sweet vanilla icing! Score yours now through February 16, 2020, at participating locations.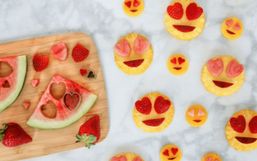 Valentine's Day is a day to express your love for the special people in your life.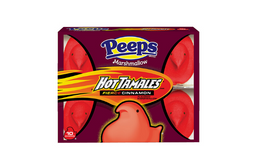 Looking to turn up the heat this Valentine's Day? Peeps is making your dreams come true by launching Hot Tamales-flavored Peeps...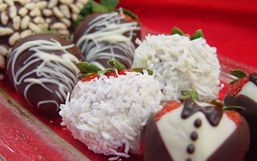 Chocolate-covered strawberries are a delicious dessert any time of the year but they're especially popular around Valentine's day.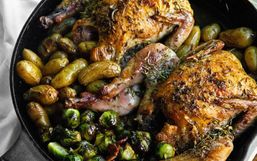 Valentine's Day is the perfect opportunity to make a special dinner with a special someone.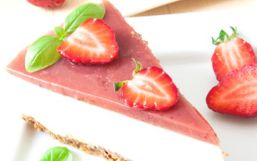 Do you plan on making this Valentine's Day memorable for the special someone in your life?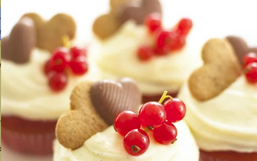 Valentine's Day is just a few weeks away and there's no better time than now to start planning.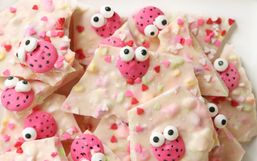 Valentines is that lovey-dovey holiday that usually sneaks up on us and then demands attention, all at once.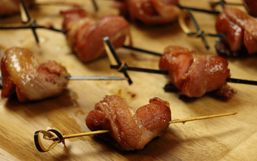 When it comes to Valentine's, it doesn't have to be all candy hearts and chocolates, roses and candlelit dinners.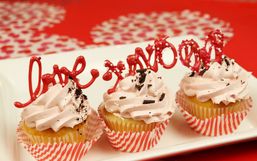 This past Christmas we created little brownie toppers out of chocolate candy melts, made to look like Christmas trees (see them...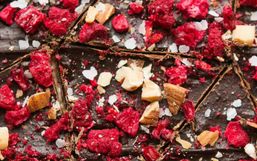 These recipes are for the lovers! Each represents a perfect token of your affection because they spell out—without a doubt...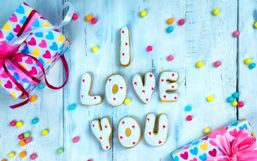 Making Valentine's Day treats for your child's class can be awfully tricky these days with so many allergies and eating...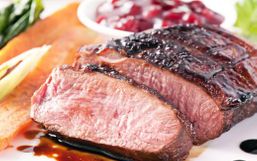 Valentine's Day is the perfect opportunity to cook an amazing meal for your loved one.