Planning parties can be both fun and extremely stressful. Everyone knows that children have favorite toys or themes so when it comes to planning their parties playing around their favorite thing can make it fun for you and really fun for them.
Although dinosaurs may be extinct they are still the life of a party. Not to mention so many children obsess over them. There are so many great ideas and inspirations on how to plan the perfect dino party. We have combined 20 amazing ideas and recipes to help you put on the perfect dinosaur themed party.
1. Dinosaur Snack Plates
DIY projects are a great way to keep your hands busy but also to save you money. Many pre-made party supplies can be well over-priced and you can actually make a lot of them yourself.
This super easy tutorial walks you through how you can make your own dinosaur snack plates that the kids will love. It will also be an amazing conversation piece for all the adults at the party.
2. Dino-Toe Nails
Sometimes when planning parties you don't need to reinvent the wheel. This super easy treat is Bugle chips. How many of you have or have watched your children put them on your fingers. They have the perfect pointed shape that makes them look like claws!
Simply throw them in a bowl, and label them as "Dino-Toe Nails", the kids will love these.
3. Jurassic Park Dinosaur Cookie Recipe
What easier way to bring some dinosaur themed cookies to the table than to make sugar cookies. The dinosaur footprint cookies will have the kids imaginations running wild while satisfying their sweet tooth.
This recipe is so easy you'll have these baked in little time and ready to serve at your party.
4. Dinosaur Dig Party Game
When planning parties for kids it's important to make sure there is always something to keep them busy. This is such a great activity because it's so easy to put together and the activity is contained in a container, which helps with minimal mess.
This dinosaur dig game is made by filling a bin with rice, dinosaur figurines, and eggs. You can make it fun by hiding little prizes in the eggs for the kids to find.
5. Dinosaur Egg Rice Krispie Treats
Rice krispie treats, the perfect tasty snack for kids. Sweet and crunchy all in one, what is not to love. They are so easy to make and there are so many ways you can change up their form to compliment any kind of party.
This recipe shows you how you can take a regular rice krispie treat and make it into a dinosaur egg. All the children will be hatching these up in no time.
6. Dino Dig Sand Activity
This is another dinosaur dig activity but instead of rice, this one uses a sand pit. This is another great way to keep the children busy at your party.
Hide dinosaur toys in the sand and provide your fellow paleontologist with tools to start their excavation. This activity is so fun and would be a great learning experience for kids.
7. Dinosaur Fossils Craft
These amazing dinosaur fossils are so easy to make. Made from salt dough, this craft is a great way to get each child involved with something exciting they can take home.
The salt dough is made from 3 easy ingredients, salt, flour, and water. The recipe makes enough for 10 fossils so if you plan on having more guests to your party then it would be best to double the recipe. You can find the dinosaur skeletons online and at many stores.
8.Dinosaur Cookies
These delicious cookies will catch everyone's eyes. They're made from chocolate cookie dough and iced with royal icing. The key here is to find dinosaur shaped cookie cutters which you can find at many stores and online!
The dough is easy to make and you don't even have to make these cookies in one sitting as the dough needs to chill. That gives you extra time to get started on the rest of your party preparations.
9. Dinosaur Cake With Erupting Volcano
An interactive cake? I'm fairly certain every child would love that. This volcano form is made out of rice kripsie and then covered in chocolate frosting. The secret to getting the cake to erupt is to use dry ice (make sure to handle with precaution).
Decorate your cake with spray-painted dinosaurs in bright and fun colors to make your cake pop. You'll definitely want to check this blog post out when planning your next dinosaur themed party.
10. Chocolate Chips Ahoy Dinosaur Cake
Calling all chocolate lovers, this cake has your name on it! This is another amazing dinosaur cake idea using delicious chocolate chip cookies. The crumbled cookies make a layer of "dirt" that your dinos can stand on.
The children's imagination will be running wild with the aesthetics of this cake.
11. DIY Dino Tails
If you're a true DIY'er this is the perfect craft for you. These adorable dinosaur tails are sewn with fabric and filled with stuffing to give them shape. The velcro attachment allows the kids to wear the tail around the waist.
You can make these for dress up props for the children to play with or use as a party favor that the kids can take home with them.
https://tatertotsandjello.com/2011/03/guest-project-dragon-tails-sewing.html PHOTOS AND TUTORIAL HERE: TATERTOTS AND JELLO
12. DIY Paper Dino Hat
This paper dino hat is so easy to make! This tutorial makes the perfect craft activity to make at the party. It can also be a great prop, in place of a regular party hat that you give to all the children to wear when they arrive.
This tutorial only requires green construction paper, tape, and scissors, if you need easy in your life then you definitely want to make these hats for your next dinosaur themed party.
13. Dirt, Worms And Dinosaur Dessert
What child, well and adults too, don't love chocolate pudding. Put a fun twist on chocolate pudding by making it dinosaur related. This delicious dessert is layered with chocolate pudding, crushed Oreos, gummy worms, rock candy and a perfect dino-toy on top.
The kids are going to have so much fun eating these they'll be talking about this snack for days!
14. Tissue Paper Dinosaur Craft
This is a fun craft tutorial that all the children at your party are bound to love. This craft is so easy to make and requires minimal supplies that you definitely want to have this at your next party.
Pre-cut out the dinosaur cardboard cutouts and then the kids can spend all their time tearing up tissue paper and gluing it on.
15. Dinosaur Snack Mix
Party mix snacks are always a good idea at a party. They generally contain a little bit of everything that everyone can enjoy.
This fun take on party mix is made with popcorn, pretzels, rock candy and dinosaur shaped gummies. Decorate your table setting with dinosaur figurines and you have the perfect dino-snack ready to be munched on-yum!
16.Erupting Volcano Punch
What is more fun than adding a pop of color to your table with a tasty drink that all the children will be begging for? This delicious red punch has a frothy top giving it the look of an erupting volcano.
You can also find more color scheme inspiration in this post to make your next dinosaur themed party stand out.
17. Freshly Excavated Dinosaur Bones
This post shares many cute ways to display treats to have your next dinosaur party. You can even make these adorable candy jars yourself. The tutorial uses a regular glass jar then requires you to spray paint the lid and plastic dinosaurs the same color. Finished by hot gluing the dino's onto the lids and you have an adorable display.
Name this delicious treat "excavated dinosaur bones" and the children will all be amazed. Not to mention the jars are filled with delicious treats like yogurt covered pretzels, and rock candy, even the grown-ups will love those.
18. T-Rex Watermelon
If you're looking for any way to get healthy treats on your table for the party then you definitely want to make this. There is nothing more encouraging for kids than to turn healthy food into fun food.
This post gives you amazing inspiration on how you can turn a simple round watermelon into a masterpiece that everyone will be talking about. Depending on the age of your child(ren) you can even have them help you make it prior to the party.
19. Excavating Dinosaurs From Ice Activity
If you're looking for a fun sensory activity to keep the children busy at your party you definitely want to make this. This tutorial is super easy it just requires balloons, water and dinosaur figurines.
This excavation activity will be so fun for the kids. Keep it contained in a bin and then when the water melts away they have a water activity they can play with. You can also provide the children with tools (like a screwdriver) to chip away at their ice to reveal their dinosaur. You can also allow the children to take their dino home as a party favor.
20. Dinosaur Party Decor
Once you have decided what theme you want to use, the overwhelming thoughts can arise when you're trying to think how can we make this all come together. This blog post has got you covered from balloons to tables clothes right down to free printable dino footprints.
This post gives you amazing inspiration that you can implement for your next dinosaur themed party. Who doesn't love foil balloons especially when they have a fun saying! The color scheme is so on point and all the kids are going to be blown away by this setup.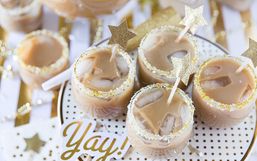 New Year's Eve is an exciting celebration that closes one year and embraces a new one.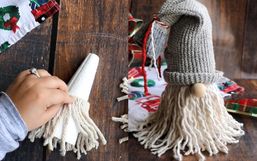 It's the most wonderful time of the year! With the holiday season upon us, it's time to get festive and that starts with decking...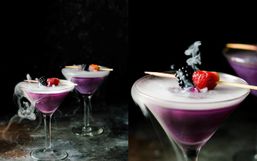 Spooky season is upon us and to be sure you make the best of it we're sharing spooky-fun ideas to quench your thirst.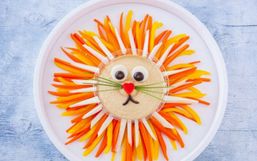 Planning the perfect party doesn't have to be exhausting! Choosing a theme is half the battle but once you find inspiration for...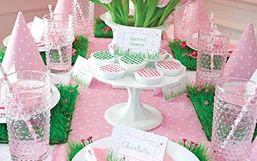 A fairy garden party is becoming an increasingly popular birthday party theme - especially for those elementary school kids who...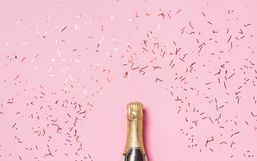 Bachelorette parties are usually a huge highlight of your summer if you have a few friends getting married.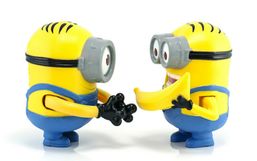 June 30, Despicable Me 3 hits theatres and we are sure that there will be some seriously awesome minion parties to follow!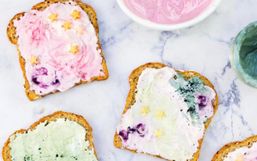 Looking to have an amazing pool party this summer? Why not make it a fun Mermaid theme?!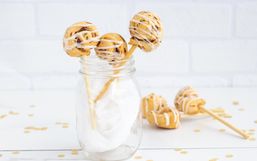 A heck of a lot more than sugar and spice and everything nice goes into catering a summer baby shower!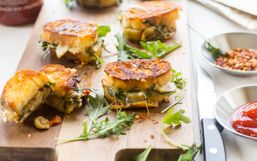 Between Thanksgiving, Christmas & New Years - it's Holiday season, full force.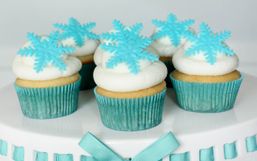 As much as we've tried to "Let it go… let it goooooooo!" the popularity of this 2013 Disney flick just hasn't seemed to...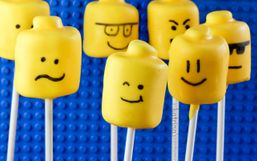 While party planning can be a pain, it doesn't have to be as painful as stepping on a Lego, YEEOUCH!