Bachelorette parties are usually a huge highlight of your summer if you have a few friends getting married. It's the perfect reason for a girls weekend filled with all the things you crave on a regular basis. If you're planning a bachelorette, things can get a little complicated when it comes to planning. That's why Forkly has collected all the best recipes and decorations in one article. From champagne flutes to cocktails, we have found everything you need to throw the classiest bachelorette that skips the tacky decorations and dives into pools of champagne and sunshine.
1. Cotton Candy Champagne Cocktails
Champagne is an obvious drink of choice for a bachelorette, but when you want to keep things really classy, taking it to the next level may be required.
Create a cotton candy champagne cocktail that looks as beautiful as the bride herself! Guess what the garnish is…cotton candy!
2
2. Bride Tribe Wine Glasses
One pretty little trend that isn't going anywhere soon are the personalized bachelorette accessories! They look fantastic on the table and also are a wonderful little gift for everyone to take home.
You can not only use these glasses as wine glasses but also to create parfaits or cocktails depending on the time of day and the theme of your party.
?Buy it:  https://amzn.to/2H2U04A
3
3. Sweet and Salty Charcuterie Board
If there's one thing we know about a crowd of ladies celebrating a bride, is that they want ALL the food RIGHT NOW. Because, why not?
This sweet and salty charcuterie board is an ideal snack to set out midday for people to snack on if you've had a big brunch and are waiting to go out for supper.
4
4. Rose Gold Disposable Plates
No bachelorette is complete without some fun disposable tableware! No one wants to clean up after a fun weekend, so make it easy on yourselves with classy disposable plates that look as fabulous as the bride herself.
Set your table as you would with regular plates but use these plates to hold all the amazing appetizers and treats you and your girls have brought to the party.
?Buy it:  https://amzn.to/2GttMvn
5
5. Sangria Cupcakes
Cupcakes are a super Instagram-able food that you obviously want to have at the next bachelorette. Align it with the bachelorette theme by making the cupcake flavor Sangria!
Chop up some lovely, colorful fruits to add to the top of the cupcake and you can be sure your bride to be will not be disappointed!
6
6. Confetti Balloons
Confetti balloons are one of those things that you just are looking for a reason to buy at any point in time! They're simply gorgeous.
Set a bundle of these up at the entrance of your bachelorette location, or fill a room with them to surprise the bride! At the end of the night, you can use a pin to pop them and let the confetti fall!
?Buy it:  https://amzn.to/2GSvndc
7
7. Pink Lemonade Jell-O Shots
Jell-O shots are often served up in tacky plastic shot glasses and can be traced back to high school and college days where esthetics were not the priority.
This summer though, create a Jell-O shot that is so pretty you'll want to Instagram it before eating. Not only does it look classy, but you'll look classy eating it.
8
8. Fruit Floaties
Floaties are that trend that tends to be a little more expensive than we would like! Who wants to spend $50 on a floatie that is just going to pop at the end of the weekend?
These fruit floaties look beautiful in a swimming pool with their bright colors, while only costing $15 for three of them! It's a reasonable enough price to get one for everyone.
?Buy it:  https://amzn.to/2GN2bEK
9
9. Brie, Apple and Honey Crostini
Need a little appetizer to wet your palate before supper? The classiest appetizers are often the easiest ones to make because the pairing of flavors is flawless.
These crostinis are no different. While they only have a few simple ingredients, when you bite into one you'll realize how decadent and gourmet they really are.
10
10. Bachelorette Tattoos
Bachelorette parties are a time to simply have fun and celebrate one of your favorite people, right? Gold and silver temporary tattoos are seriously fun while still keeping it classy!
Take turns adding some temporary tattoos to your friends' arms and backs for a fun activity to do while you chill by a swimming pool.
?Buy it:  https://amzn.to/2Ioy5nQ
11
11. Mimosa Bar
Mimosas are simply essential for a bachelorette! Make it easy on yourself if you're hosting and fun for the guests by setting up a mimosa bar where new flavors and creations can be made.
The best part is, you can customize the mimosa bar to the bride's favorite fruits and champagnes, making her feel oh so special!
12
12. Rose Gold Disposable Utensils
Nothing looks less classy than white plastic picnic utensils! Why have utensils wreck your classy bachelorette party when you can get some lovely rose gold ones?
This box of utensils will have you covered for the entire weekend and then for the other bachelorettes, you need to go to later this summer.
?Buy it:  https://amzn.to/2Ioyir8
13
13. Floral Donuts with Blood Orange and Lemon Ginger Glaze
Did you know that some flowers are actually edible? You don't have to just garnish your foods with flowers and then pick them off, they can actually taste amazing too!
Make your own donuts as a fun activity for your classy bachelorette weekend and don't be afraid to get creative! Top off your donuts with flowers, sprinkles, chocolates, and candy.
14
14. Bride To Be Balloons
No bachelorette party is complete without some gold, silver or rose gold balloons with a sassy message or a classy one for that matter!
These rose gold balloons will take your bride's breath away when she sees them all setup, really setting the tone for the rest of the party.
?Buy it:  https://amzn.to/2GQ8UNY
15
15. Watermelon Frosé
Watermelons and rosé are two things that define summer in two simple words. When combined, they create the most refreshing summer drink you can imagine.
Use the emptied watermelons to be the display for this slushie beverage and martini glasses for individual servings. Garnish with some mint and a slice of watermelon.
16
16. Bachelorette Sun Hats
What is a bachelorette party without matching clothing?! It's practically essential to have something to remember this classy weekend by, and hats are a great option.
A lot of groups will opt for personalized bathing suits, but this can be challenging with so many different body types and personalities. A hat is useful to everyone and one size typically fits all!
?Buy it:  https://amzn.to/2GvirLi
17
17. Fruit Spring Rolls with Chocolate Sauce
You're going to need to pull out your cookie cutters for this sweet treat! If you're wanting to serve up a great morning snack, try these fruit spring rolls! Cut the fruit up using cookie cutters for fun shapes that you can see through the rice paper.
To add an even healthier twist, make the chocolate sauce dark chocolate so you and your girls can reap the benefits of those amazing antioxidants.
18
18. Rose Gold Napkins
Make your you look after that pretty face of yours and don't have it covered in food with some deliciously pretty napkins!
They will tie in perfectly with the Bride-To-Be balloons while still getting the job done of keeping you clean throughout snacking and meals.
?Buy it:  https://amzn.to/2pZ6VNE
19
19. Rosé Gummy Bears
Need a little something to snack on while getting a little boozy? These gummy bears taste like the candy you like but also have the alcohol you love.
Take out your phone and snap a cute photo of these gummy bears before you munch on them on their own, or add them to a glass of rosé!
20
20. Disposable Gold Champagne Flutes
Doing dishes is never fun, but keeping everything cute and stylish is a must! Therefore, these gold glitter champagne flutes are the perfect option for your next bachelorette party.
You can line the rim of each glass with a little champagne and then dip them into edible glitter for the perfect garnish for your celebratory toast.
?Buy it:  https://amzn.to/2GrOiw9
Forkly.com is a participant in the Amazon Services LLC Associates Program, an affiliate advertising program designed to provide a means for sites to earn advertising fees by advertising and linking to Forkly.com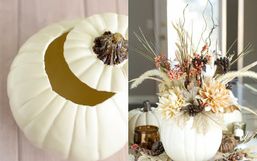 This holiday season, gather around the table and enjoy a delicious meal with those you love.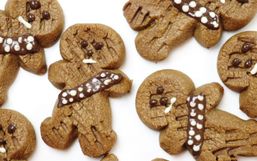 A long time ago in a galaxy far, far away… ...is a party you better get creating a menu for!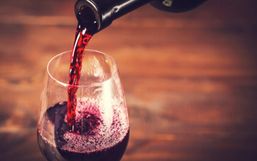 There's no better way to wind down from a busy day than to catch up on your favorite shows with snacks in hand, amirite?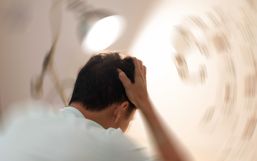 Many people are seeing great success with the keto diet and though a lot of us thought this would be a soon-to-go fad, this keto...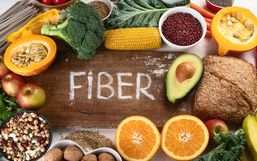 For some, healthy eating is no easy feat. The secret to being successful is to create a balanced approach that allows you to fill...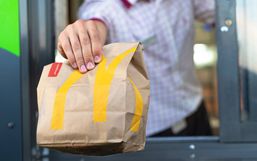 Nothing quite compares to a good ole homecooked meal but sometimes life gets busy. That's where fast-food comes in!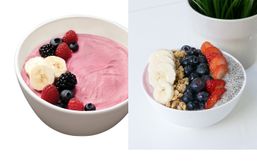 Yogurtland, the leader in self-serve frozen yogurt has no shortage of delicious options.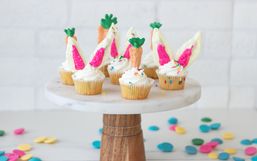 Easter is almost here and to get you into the holiday spirit we're sharing fun Easter snacks that your kids will actually want to...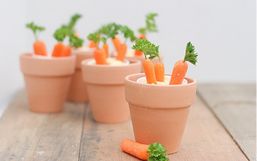 Make Easter fun for kids by whipping up cool and festive snacks.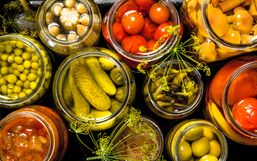 Keeping your pantry stocked with essential items is always a good idea because with the right ingredients you can whip a delicious...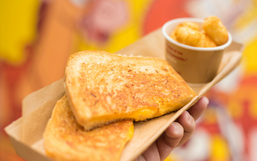 Good news Disney fans, Disney is sharing more ways for you to enjoy their iconic treats at home.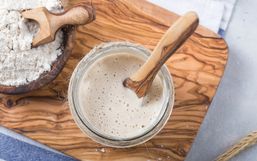 People are flexing their "making-from-scratch" muscles while stuck inside, which has caused a rise in bread baking!