Emojis show our expressions when we can't do so with words or face-to-face reality. Texts and social media rely on them. How can you show love without a little heart emoji, or show laughter without tears shooting out of your eyes with a laughter emoji? The internet world tells us, this is impossible, and you should always believe everything you read on the internet (even this, right here, right now.) Since emojis are a part of (we can assume) everyone's daily life, it's no wonder they are wildly popular as a party theme as well. What better way to express your feelings than with an emoji party? Here's some creative ways to showcase your favorite emojis, and yes, you'd better believe there will be smiling poop involved. *insert first bump emoji here*
1. Heart Emoji Oreos
This recipe/tutorial takes a lot of the effort out in the actual facial design of these emoji by using heart sprinkles (commonly used around Valentine's Day, of course). It also uses a chocolate mold to keep things neat and clean!
2. Poop Peeps
Those seasonally awesome little peep chicks and bunnies can now be made at home, and with a poop spin (or, uh…swirl). Using dark brown sugar as its coating, these fun little poops will obviously be the life of the party!
3. Emoji Cheesecakes
Little bite-sized yellow emoji cheesecakes! Perfect for customizing with your favorite emoji and serving up individually, these yellow tinted cheesecakes are exactly what your party needs.
4. Poop Emoji Cupcakes
Looking to keep things Instagram photo worthy, but super simplistic to make? Bake up a simple chocolate cupcake with a swirl of icing and some candy eyes, and you have yourself a perfect poop. Emoji. Poop emoji. Keep it clean here, folks.
5. Emoji Macarons
So literally nobody is expecting you to make a homemade batch of macarons, but you can easily customize some bakery or store-bought yellow macarons (likely lemon flavored) and with the use of  some handy food coloring markers, create your favorite emoji looks with ease!
6. Emoji Pizza
Using tiny cookie cutters (or a steady hand and a sharp knife) you can customize your mini-pizzas with a cute emoji face for your guests to munch on! It doesn't have to be all sweets, dinner can also be served emoji style (ie: heart eyes).
7. Emoji Watermelon
Another easy and creative way to show off your favorite emoji feels. This time, it's with fruit! Keeping it healthy, y'all!
8. Heart Emoji Donuts
Oh those twinkling hearts, the ones we text to express the most special feelings of love. Or, your 5 year old got a hold of your phone and sent 100 of these to your entire contact list and now you need some donuts to help medicate the situation. Or, these are just a really great addition to your party menu. However you want to roll with it, these little pink donuts are perfection.
9. Homemade Potato Smileys
You may remember these french fries from your childhood, and with their smiling faces, they fit in perfectly with your emoji party! Perfect for dipping, stacking, or making mini sliders with, they are an absolute happy addition to your event. If you're not up for the homemade version like these, there's always the frozen foods aisle at your grocery store that will have your back with the oven baked variety.
10. Emoji Drink Printables
Hydrate your guests in emoji style with free online printables that will fancy up the simplest of bevvies, like a bottle of water or glass of lemonade, and really make a splash!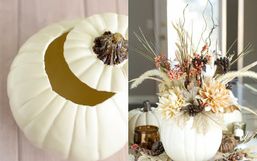 This holiday season, gather around the table and enjoy a delicious meal with those you love.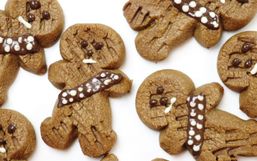 A long time ago in a galaxy far, far away… ...is a party you better get creating a menu for!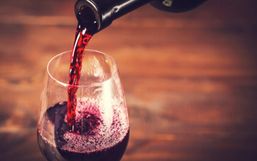 There's no better way to wind down from a busy day than to catch up on your favorite shows with snacks in hand, amirite?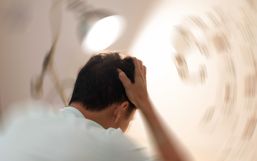 Many people are seeing great success with the keto diet and though a lot of us thought this would be a soon-to-go fad, this keto...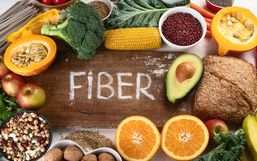 For some, healthy eating is no easy feat. The secret to being successful is to create a balanced approach that allows you to fill...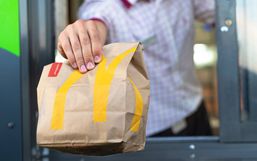 Nothing quite compares to a good ole homecooked meal but sometimes life gets busy. That's where fast-food comes in!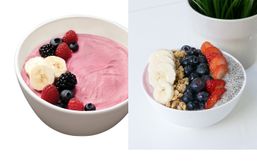 Yogurtland, the leader in self-serve frozen yogurt has no shortage of delicious options.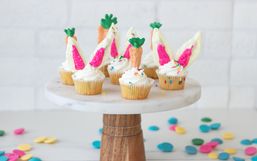 Easter is almost here and to get you into the holiday spirit we're sharing fun Easter snacks that your kids will actually want to...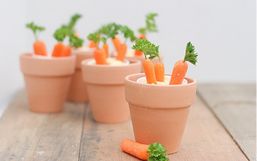 Make Easter fun for kids by whipping up cool and festive snacks.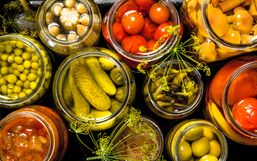 Keeping your pantry stocked with essential items is always a good idea because with the right ingredients you can whip a delicious...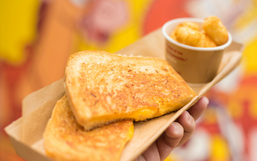 Good news Disney fans, Disney is sharing more ways for you to enjoy their iconic treats at home.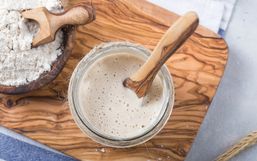 People are flexing their "making-from-scratch" muscles while stuck inside, which has caused a rise in bread baking!