Between Thanksgiving, Christmas & New Years – it's Holiday season, full force. A whole season of potlucks, hosting, dinner parties, and get-togethers. Finger foods are the glue that holds these things together! Creating easy to serve, small portioned dishes makes the party flowing, people up and talking and, of course – merry. These finger food recipes will keep things moving smoothly as you bounce from event to event, and keeping it simple, easy, and delicious along the way.
1. Puffy Tacos
I just want to make these so I can walk around saying "puffy tacos?" over and over again. If the last 5 years has taught us anything in the food world, it's that the people love tacos. So give the people their tacos, finger-food puffy style.
2
2. Mini Grilled Cheese Sandwiches
Appetizers and finger foods often just means miniatures of food favorites. Grilled cheese? Well, who doesn't love that?!
3
3. Mini Mac & Cheese Bites
Genius by re-purposing a mini muffin tin, you can serve up some ultimate comfort food in one bite portions with these macaroni & cheese cups.
4
4. Antipasto Skewers
Just assembly required! All you need is a quick trip to the market, and a little prep time and you've got yourself a mighty impressive kabob of appetizers, with no cooking required!
5
5. Garlic Butter Prosciutto Wrapped Asparagus
These are so easy to make, and always a hit at parties. The asparagus crisps up along with the prosciutto making a finger food that will make you wish it was a whole side dish.
6
6. Chicken & Waffle Sliders
A few years back, Eggo came out with frozen mini waffles. Probably because parents were frustrated cutting up those full-sized varieties for their kids, and they were adorable and easy to serve, so whatevs. Now – in what I'm proclaiming as the "slider era" of appetizer foods, these little mini waffles sure are coming in handy!
7
7. Mini Pizzas
Yes of course you can buy the frozen boxed variety of these, but cut down on costs, and get more street cred with the homemade version that's oh-so-easy!
8
8. Mini Cheeseburger Sliders
They're actually even smaller than traditional sliders, with these homemade mini burger buns and mini burger patties, you'll have women oohing and awwing while the men will likely just be happy at the sight of burgers at all.
9
9. Mini Spaghetti & Meatballs
Single serving, no forks required. It might be simple, but it's got creative points, comfort food points, no-mess-bites-of-delicious points. Plus the ooh's and aww's!
10
10. Baked Brie Bites
No cheese knives needed for serving up this one. It's like a poptart on stick – but made of puff pastry, brie cheese and jam and served up individually for the perfect brie experience.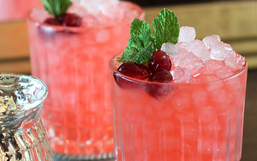 The holidays are right around the corner and you know what that means...parties! And parties usually mean drinks...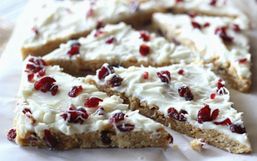 Call me eager but as soon as Halloween is over I'm ready for Christmas!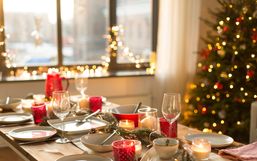 So you've volunteered to host Christmas dinner this year. The initial voluntary statement may have sounded exciting but if you...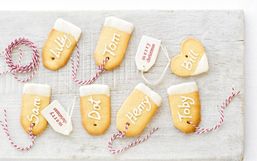 When the holidays roll around the first order of business is setting up the Christmas tree and decorations.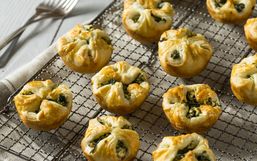 The holidays are the busiest time of year! There are countless Christmas parties, dinners, family gatherings, and potlucks.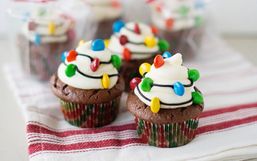 Cupcakes are relished all year round. You can enjoy them for birthdays, holidays, any celebration really, or to treat yourself!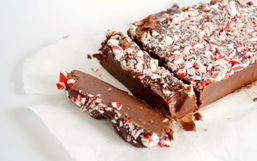 My favorite thing about the holidays is time spent with family, however, my second favorite thing has to be the delicious food!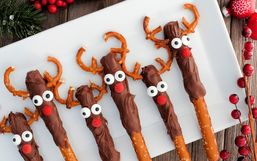 With Christmas coming, your children may be invited to bring food for their class Holiday party.
The holiday season seems to creep up on us each year.  After all, we're busy gift shopping, grocery shopping and preparing menus...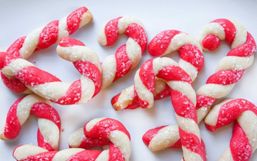 Looking for Christmas-themed food ideas for the annual office potluck party?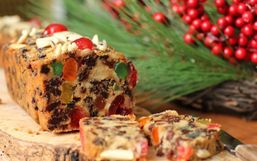 Rise and shine like a holiday star this Christmas morning when you get a whiff of these delicious and traditional holiday sweet...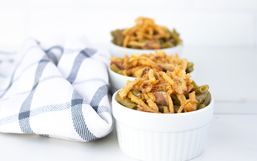 Do you love drool-worthy casseroles? Then get ready for a true treat!