Disney has brought back our beloved movie The Lion King in a new television animated series, The Lion Guard. The show brings back some of our favorite characters, along with some new ones with a new generation of pride to delight the new generation of children watching. The story follows Kion, son of Simba (now voiced by Rob Lowe). With the show's premiere and success so far, the little boys and girls of the world are wanting more jungle themed parties, specifically for The Lion Guard. Cue music! It's gonna be the main event… (sorry, not sorry).
1. Lion Veggies & Dip
This is about as creative as you need to get with these types of parties. Somehow making vegetables cool in the eyes of children while simultaneously making a centerpiece for your party's decor theme.
2. Oreo Dirt Cups
Who doesn't remember the huge role bugs and worms had in the original Lion King? Pumba made them his daily diet, and boy oh boy we remembered his piggish ways and his love for those dirt 'n worms with this recipe.
3. Ladybug Crostinis
In the jungle there are many trees, bugs and wild animals. Let these cute little lady bugs on crostinis crawl all over your table and your guests plates.
4. Lions on a Log
Using lion animal crackers, peanut butter and celery, you can create fun, healthy little snacks at your party with very little effort. For those with allergy risk, swap out for an alternative soy butter or chocolate spread instead.
5. Safari Strawberries
Dipping strawberries in melted chocolate, then coating them in different ways to reflect a safari theme which goes hand in hand with The Lion Guard, is perfect for your party. They are so great on display, and while requiring a little bit of time to dip and decorate, it's pretty fool-proof to achieve (no baking required!).
6. Lion Cub Clementines
You don't have to worry about the glue and googly eyes being non-edible for this little treat, because your guests can simply peel them away and enjoy the insides! Piled up, these little cuties look like a little pride of lions, awwww.
7. Parmesan Lion Tail Breadsticks
Pre-made dough, cut to look like lions tails, and baked with parmesan cheese for a crispy delicious snack that kids and adults alike will love. For an alternative to the savory parmesan blend for the tails, use cinnamon and sugar, and make them a sweet snack!
8. Caramel Corn Lion Cupcakes
Let's be real, when throwing your own party and DIY-ing all over the place you can quickly feel things unravel when you've spent too much time on Pinterest seeing high-level professionally made cupcakes that look like perfect little everythings. Sometimes we need something impressive, and fast. The reason why these cupcakes work so well is that very little artistic skill is involved. The caramel corn serves as a mane, while you can be creative with eye candy, noses, and whiskers. No fondant or piping icing required!
9. Watering Hole
When it comes to serving up bevvies at your Lion Guard party, why not create a watering hole? A little clever signage can go a long way lending to the vibe of your event.
10. Lion Icebox Cookies
Aren't cookies the real circle of life? Hakuna Matata! These icebox cookies are flavored with custard and cocoa, making them not only adorable to look at, but delicious to eat, too. They aren't as complicated as they look, as the dough is formed into a log, and sliced to make the double circle design which is the base for your lion. Then just add some mild decorating, and you're set!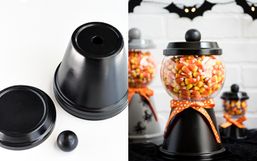 Holidays are fun and only come once a year so this year go all out and host an epic Halloween party!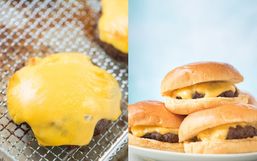 Kitchen gadgets are getting more and more impressive every year. The Instant Pot has been the most sought after kitchen appliance...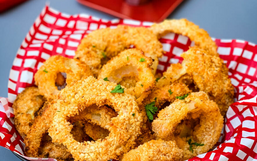 Everyone and their besties have an Instant Pot pressure cooker these days, and if you don't have one yet, you really need to get...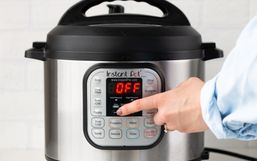 Do you know what FOMO is? Fear of missing out. I've been experiencing it ever since everyone under the sun got an Instant Pot for...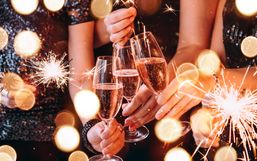 There is no better way to celebrate the end of a year and the fresh new start of a new one than to go all out at a New Year's Eve...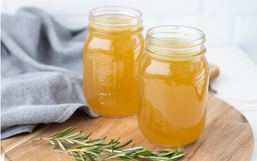 So, you're sick in bed and your stomach is grumbling and you don't know what to eat that won't make you throw up.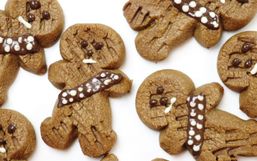 A long time ago in a galaxy far, far away… ...is a party you better get creating a menu for!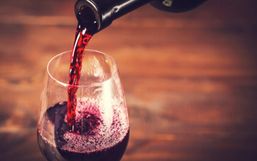 There's no better way to wind down from a busy day than to catch up on your favorite shows with snacks in hand, amirite?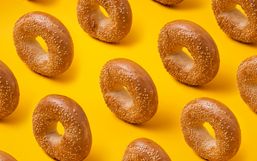 Mark your calendars, National Bagel Day is happening on January 15th, 2020 which means you get to score delicious deals!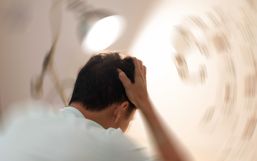 Many people are seeing great success with the keto diet and though a lot of us thought this would be a soon-to-go fad, this keto...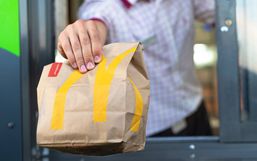 Nothing quite compares to a good ole homecooked meal but sometimes life gets busy. That's where fast-food comes in!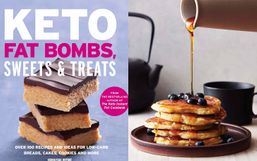 Following a diet is never easy -- it requires planning, motivation, and most of all, dedication.