Looking to have an amazing pool party this summer? Why not make it a fun Mermaid theme?! It's a great excuse to serve pretty and colourful treats that will impress your guests and allow you to be creative in the kitchen. Guests should do their best to have some starfish in their hair and a little sparkle on their faces. Dive into this sea of amazing recipe ideas that will brighten anyone's regular day with a little glitter.
1. Home Made Ice Cream
Make an ocean of ice cream that looks like Ariel the Little Mermaid made it herself! Sprinkle with some edible glitter and you will have yourself a cooled off group of guests.
2. Mermaid Toast
This snack is super easy and very filling. All you need is toast, cream cheese and a little food coloring. You can also use natural colors such as matcha powder but there have been many trials showing that it isn't as effective.
3. Pastel Mermaid Mallows
Make some yummy marshmallow snacks that are the soft colors of the sunset over the ocean. To make it match the party even better, use a little edible gold glitter, as well as a light purple and blue.
4. Mermaid Smoothie Bowl
Sometimes mermaid parties call for a healthy twist! Try out these beautiful smoothie bowls that will fill you up and are topped off with some fruits that the mermaids themselves would eat!
5. Mermaid Lemonade
Nothing like a little cleansing mermaid lemonade. It's all natural because, duh, mermaids only have access to natural things! This bevvie will make you feel energized and hydrated.
6. Grilled Cheese
Are the kids in the crowd wanting a quick lunch? Make the oldie but goodie grilled cheese in a way that keeps with the mermaid theme. Your kids will be squealing with excitement when they see all those colors!
7. Fudge
A sweet treat that won't disappoint! This cotton candy fudge will be so well coordinated with the rest of your Mermaid party that guests will just have to try a piece.
8. Fruit Bowl
This healthy option is one of the most creative and impressive pieces of art! If you are able to complete this tail, send us a photo. It's so incredible.
9. Sugar Cookies
These adorable cookies are perfect for some poolside snacking and are going to win the hearts of the little ones.
10. Cupcakes
I'm so in love with this cupcake, that I want to have my next birthday party, a mermaid party! Not only is it a stunning cupcake, but it looks delicious! You can purchase moulds to create fondant tails, so give it a try and see what creation you come up with.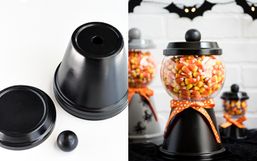 Holidays are fun and only come once a year so this year go all out and host an epic Halloween party!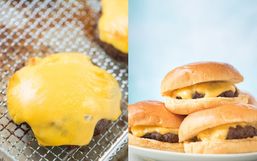 Kitchen gadgets are getting more and more impressive every year. The Instant Pot has been the most sought after kitchen appliance...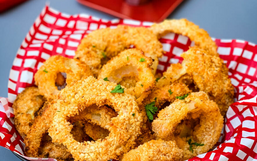 Everyone and their besties have an Instant Pot pressure cooker these days, and if you don't have one yet, you really need to get...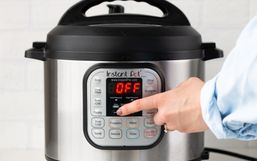 Do you know what FOMO is? Fear of missing out. I've been experiencing it ever since everyone under the sun got an Instant Pot for...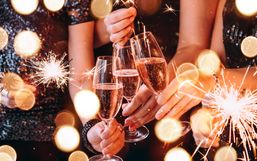 There is no better way to celebrate the end of a year and the fresh new start of a new one than to go all out at a New Year's Eve...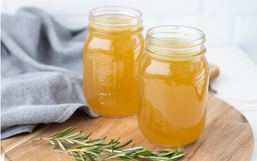 So, you're sick in bed and your stomach is grumbling and you don't know what to eat that won't make you throw up.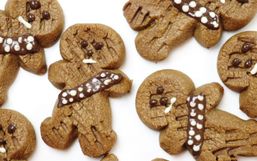 A long time ago in a galaxy far, far away… ...is a party you better get creating a menu for!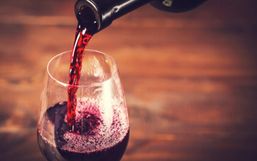 There's no better way to wind down from a busy day than to catch up on your favorite shows with snacks in hand, amirite?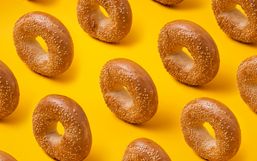 Mark your calendars, National Bagel Day is happening on January 15th, 2020 which means you get to score delicious deals!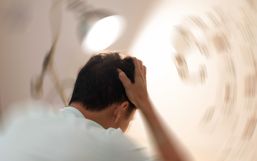 Many people are seeing great success with the keto diet and though a lot of us thought this would be a soon-to-go fad, this keto...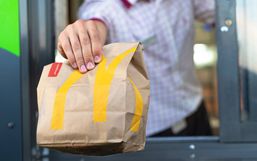 Nothing quite compares to a good ole homecooked meal but sometimes life gets busy. That's where fast-food comes in!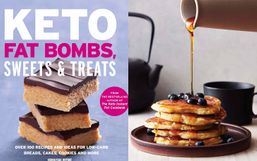 Following a diet is never easy -- it requires planning, motivation, and most of all, dedication.