A heck of a lot more than sugar and spice and everything nice goes into catering a summer baby shower! It can be a ton of work to find and make recipes that are easy to eat while mingling and moving around that are cute and tasty (and the mama-to-be doesn't have an aversion to!).
Lucky for you we've got the perfect collection of baby and summer-inspired recipes featuring an adorable array of tiny cookies, cakes, appetizers, and even punch to celebrate the bundle of joy … and mom and dad too!
1. Almond Petites Fours
What better way to welcome a sweet, wee baby than with these dainty almond petites fours, topped with stunning gum paste cherry blossoms. These tiny cherry-preserve and vanilla-infused cakes serve as a taste bud tantalizer just as the name suggests (petites fours translate to "small oven").
2
2. Flower Power Cupcakes Recipe
A pocket full of roses—these sweet things are pretty in purple, yellow, pink…or any color really! They are topped with icing shaped like a rose straight from a chef's garden (aka: kitchen). Save yourself some money and make the cupcakes yourself instead of shelling out for some from a local bakery.
3
3. Classic Baby Shower Sugar Cookies
When you can't decide between pink duckies, baby shoes, and old-fashioned pram-shaped cookies for an impending baby shower—why not make them all? Offer mom-to-be and her expectant guests classic baby shower cookies in all of the traditional designs, including classics like cute onesies and precious baby carriages in pastel pinks and greens. These also make great take-home thank you gifts for the guests if you individually wrap them in clear cello bags!
4
4. S'More Pops
Who doesn't love some marshmallows coated in chocolate?! The momma-to-be will be pleased with this sweet treat and everyone will be reaching for seconds.
5
5. Sherbet Church Punch
For the sweetest baby yet to grace this earth, we suggest serving up the greatest drink ever invented! The sherbet church punch was dubbed just that by churchgoers and baby and wedding shower attendees who've sampled a glass of this fruit and pineapple-based punch. Simply add 7-Up soda; fresh raspberries, pineapple, and strawberry slices; and 10 generous scoops of rainbow sherbet. It's the tastiest (non-alcoholic) punch you've ever sipped!
6
6. Baby Cookie Bites
Cute as a button! These adorably dainty baby bites are a HUGE hit on the baby shower circuit! Guests will never suspect they're conceived from a simple sugar cookie recipe and topped with precious pink royal icing. They look like they're a ton of work, but you'd be surprised at how easy they are to make!
7
7. Fried Pickles
Satisfy one of the guest's of honors most ridiculous cravings with these Southern-fried pickles. These mini crispy dills are deep-fried delectable and served up in a tiny bowl along with a mini scoop of ranch ice cream for a hilarious take on the "pickles and ice cream" pregnancy joke.
8
8. Blueberry Cake
This lovely cake is filled with fresh blueberries which can also be made with strawberries or raspberries. Coated in a simple glaze, this fruity light cake is sure to be a hit with mama and the rest of the guests!
9
9. Super Simple Mini Cinnamon Bun Pops
Cinnamon buns are perhaps one of the most beloved baked goods of all time. Serve them warm and gooey and they're sure to disappear! But while they're great for brunch or coffee/tea time, they can be quite messy making them less than ideal for events, despite how delicious they are!
To make them event friendly we created these cinnamon bun pops that can be eaten handheld mess-free. Plus, they're inexpensive and easy to make, despite looking like you spent the entire afternoon in the kitchen!
10
10. Best Ever Simple Nut-Free Granola
Brunch baby showers are increasing in popularity and they're a great opportunity to be creative with your menu! We love this nut-free granola that you can serve with a variety of dairy or non-dairy milks or yogurts. Alternatively, make it ahead of time and package it in little mason jars as a cute (and useful!) thank you gifts for everyone!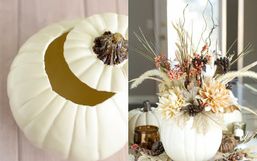 This holiday season, gather around the table and enjoy a delicious meal with those you love.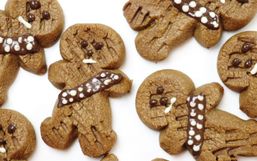 A long time ago in a galaxy far, far away… ...is a party you better get creating a menu for!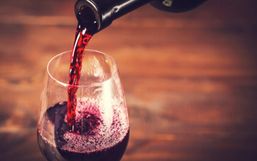 There's no better way to wind down from a busy day than to catch up on your favorite shows with snacks in hand, amirite?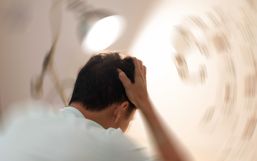 Many people are seeing great success with the keto diet and though a lot of us thought this would be a soon-to-go fad, this keto...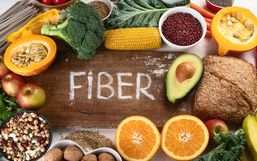 For some, healthy eating is no easy feat. The secret to being successful is to create a balanced approach that allows you to fill...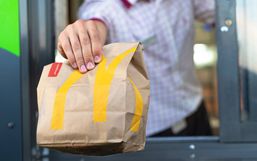 Nothing quite compares to a good ole homecooked meal but sometimes life gets busy. That's where fast-food comes in!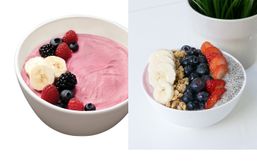 Yogurtland, the leader in self-serve frozen yogurt has no shortage of delicious options.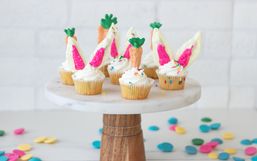 Easter is almost here and to get you into the holiday spirit we're sharing fun Easter snacks that your kids will actually want to...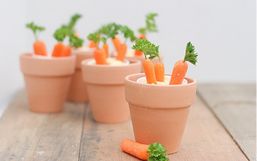 Make Easter fun for kids by whipping up cool and festive snacks.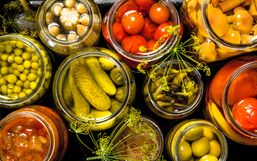 Keeping your pantry stocked with essential items is always a good idea because with the right ingredients you can whip a delicious...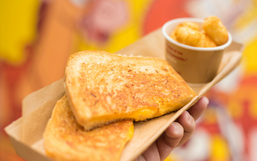 Good news Disney fans, Disney is sharing more ways for you to enjoy their iconic treats at home.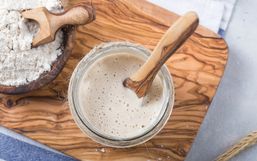 People are flexing their "making-from-scratch" muscles while stuck inside, which has caused a rise in bread baking!