Who doesn't love a good potluck? They're the best because it often means that there will be loads of food and a wonderful variety too. Unfortunately, when you follow a diet attending a potluck isn't always easy. You can't exactly expect everyone to follow the same diet as you. Instead, why not share a dish or two that is perfectly catered to your diet that everyone will actually enjoy too!
We searched high and low to find you some of the best keto recipes that don't sacrifice flavor and are guaranteed to satisfy your palate. We've collected some great appetizer and salad ideas, and even a sweet treat option too! Your friends will take one bite and will be amazed that this is considered "keto food".
1. Cajun Avocado Devilled Eggs
You can never go wrong with deviled eggs for a potluck. You know everyone will love them because they're a crowd favorite. However, this time try something different and serve a platter of these delicious cajun avocado deviled eggs.
Our recipe adds avocado and Cajun seasoning to a traditional recipe. The avocado not only increases the fat content but also creates an unforgettable creamy texture while the Cajun seasoning gives the eggs an added zing!
http://www.forkly.com/recipes/cajun-avocado-deviled-eggs/ PHOTOS AND RECIPE HERE: FORKLY
2. Keto Pizza Chips
Don't be tempted by a big bowl of potato chips. Instead, create a platter of these delicious keto pizza chips. Most people won't even know that they're keto-approved but instead, will be focusing on how delicious they are!
The chips require 4 simple ingredients. These include pepperoni, parmesan cheese, mozzarella cheese, and Italian seasoning. They definitely taste amazing on their own but you can also dip them into keto-friendly ranch dip or a marinara sauce.
https://moscatomom.com/keto-snack-pizza-chips/ PHOTOS AND RECIPE HERE: MOSCATO MOM
3. Keto-Friendly Baked Cheese Crisps
Do you love the idea of keto chips but want something a little bit more simple? Then be sure to give our baked cheese crisp recipe a try! This 1-ingredient recipe is insanely easy and will allow you to bake a large batch quickly!
Just like the pizza crisps, our cheese crisps taste great on their own, however, you can serve them with your favorite keto dip too! Your friends will be amazed that these crisps are made from just 1 ingredient!
http://www.forkly.com/recipes/keto-friendly-baked-cheese-crisps/ PHOTOS AND RECIPE HERE: FORKLY
4. 5-ingredient Keto Layered Taco Dip
Talking about keto chips has me craving delicious dip! With that, we discovered this delicious 5-ingredient keto layered taco dip that you seriously need to try.
Any kind of dip is always an excellent potluck idea because it's one of those dishes that is gobbled up quickly! This keto dipped is layered with cream cheese, ground meat, salsa, and shredded cheese. Last but not least, the delicious taco seasoning transforms this into an ordinary dip into a fiesta in your mouth!
https://joyfilledeats.com/layered-taco-dip/?utm_medium=social&utm_source=pinterest&utm_campaign=tailwind_smartloop&utm_content=smartloop&utm_term=18458996 PHOTOS AND RECIPE HERE: JOY FILLED EATS
5. Keto Spinach and Artichoke Dip Pull-Apart Rolls
Spinach and artichoke dip is one of the most popular appetizers ordered from restaurants. So there is no question as to why you'll want to share this at your next potluck.
Once your friends take one bite, they might not believe that you made this yourself. There are so many exciting flavors and keto-approved ingredients that go into making both the rolls and the dip! Try it once and you'll be craving it over and over again.
https://www.castironketo.net/blog/keto-spinach-dip-pull-apart-rolls PHOTOS AND RECIPE HERE: CAST IRON KETO
6. Low-Carb Tuna Pickle Boats
Our tuna pickle boats went viral and there is no question as to why! This simple idea combines tuna salad with dill pickles and together they make epic finger food.
If you regularly eat tuna in your house, odds are you'll already have all of the ingredients on hand. They literally take a couple of minutes to make and can effortlessly serve a crowd!
http://www.forkly.com/recipes/low-carb-keto-tuna-pickle-boats/ PHOTOS AND RECIPE HERE: FORKLY
7. Low-Carb Buffalo Chicken Bites
If you love buffalo chicken wings or dip you are certainly going to love these delicious bites! This satisfying snack comes together in just 10 minutes!
Mini sweet peppers are the perfect size to host the creamy buffalo chicken. These delicious bites are loaded with flavor and cheesy goodness.
http://www.forkly.com/recipes/low-carb-buffalo-chicken-bites/ PHOTOS AND RECIPE HERE: FORKLY
8. Avocado Egg Salad
Share a bowl of everyone's favorite, egg salad at your next potluck! This salad puts a fun twist onto a classic recipe by adding in avocado.
Not only does the avocado contribute a lovely creamy texture but it also increases the overall fat, perfect for the keto diet! This salad is delicious on its own but also taste great served inside a lettuce boat!
https://downshiftology.com/recipes/avocado-egg-salad/ DOWNSHIFTOLOGY
9. Slow Cooker Mexican Chicken Soup
Slow cooker recipes are perfect for potlucks because they're easy to transport and won't take up space in the oven. Turn your potluck into a fiesta by sharing a pot of this Mexican chicken soup!
This keto-friendly soup contains many fragrant flavors such as cumin, chipotle chili powder, Mexican seasonings, and so much more. If you want to add even more fat to this soup consider serving it with a dollop of sour cream and additional shredded cheese!
https://theflavoursofkitchen.com/slow-cooker-mexican-chicken-soup-keto-low-carb/ PHOTOS AND RECIPE HERE: THE FLAVORS OF KITCHEN
10. Low-Carb Pizza Casserole
If you don't know what to have at your potluck you can never go wrong with pizza, right? However, you don't have to give into your carb cravings with this low-carb pizza casserole!
It tastes just like pizza because it's loaded with cheese, low-carb pizza sauce, and pizza toppings! Your friends will take one bite and won't even notice the pizza dough is missing! Additionally, sharing a casserole at a potluck is a great way to feed a crowd.
https://lowcarbyum.com/pizza-casserole-gluten-free/ PHOTOS AND RECIPE HERE: LOW CARB YUM
11. Keto Baked Ham and Poppy Seed Sliders
Share a platter of these delicious baked ham and poppy seed sliders! The keto-friendly buns are made from cream cheese, mozzarella cheese, almond flour, and just a couple other ingredients.
For this recipe, you'll need to prepare the keto rolls first and then assemble the sliders after. You'll be happy to know it's quite easy to do and everyone will be amazed that you made these from scratch!
https://www.castironketo.net/blog/keto-baked-ham-and-poppy-seed-sliders PHOTOS AND RECIPE HERE: CAST IRON KETO
12. Super Fudgey Keto Cheesecake Brownies
Why not combine two popular desserts and create one delicious masterpiece. This dessert combines creamy cheesecake with decadent brownies to create one unforgettable treat!
The best part, they're keto approved! They're sweetened with sugar alternatives such as allulose or erythritol and remain low-carb thanks to almond flour. All in all, you can have this delicious dessert ready to eat in about 35 minutes! Looking for something more simple? Try our easy Low-Carb Keto Brownies!
https://www.gnom-gnom.com/gluten-free-keto-cheesecake-brownies/ PHOTOS AND RECIPE HERE: GNOM-GNOM
New Years Eve parties are a fantastic time to connect with your friends and family.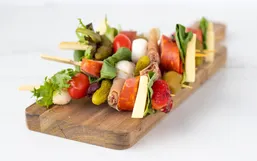 Buckle up, friends. This is about to blow your minds! Charcuterie. Kabobs.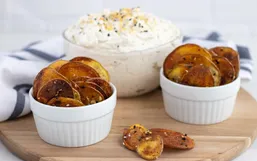 When I dip, you dip, we dip! Chips that is. I'm a sucker for a good chip and dip combo whether it's a Friday night movie in or I'm...
New Year's Eve is an exciting celebration! It's a chance to reflect on the previous year, set goals for the new year, and...
If you're following the Keto diet, there's one sort-of holiday that can be extra depressing and is none other than Pancake...
A ketogenic diet is all about ensuring your meals are low carb, high fat and contain moderate protein.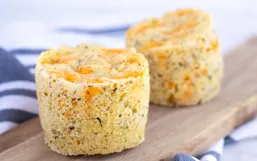 Many people are experiencing success on the Ketogenic diet and making swaps in their diet to follow it closely.
Staying on track with your diet during any holiday can be extremely difficult.
Starting a new diet isn't the hard part but being consistent and dedicated is!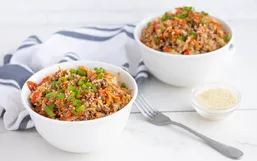 Egg rolls are delicious, let's be honest. But they're crazy unhealthy because they're usually deep fried in those little wrappers!
Many of us start our day with a trip to Starbucks and fuel our day with a cup of coffee.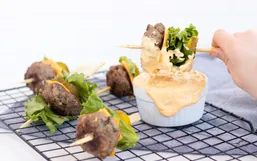 These Big Mac Bites are absolutely drool-worthy and the Copycat Big Mac Sauce is spot on - you wouldn't even know it didn't come...