Attention keto-dieters, Birch Benders has a new lineup that you don't want to miss! The natural pancake and waffle mix brand, unveiled their new microwavable cups earlier this week and they're already selling out! This new line-up offers low-carb, no sugar added, keto-friendly pancakes and baked goods that are ready to eat in just one minute!
So here's how it works: simply add water, microwave for a minute and enjoy! The lineup includes 7 delicious choices including Classic Maple Pancake, Chocolate Chip Pancake, Strawberry Shortcake Pancake, Double Chocolate Brownie, Blueberry Muffin, Chocolate Chip Cookie, and Birthday Cake. These guilt-free microwavable cups are made with clean ingredients, range between 3 and 6 net carbs per cup and will surely fulfill your breakfast, snack, and dessert needs.
The new lineup of microwavable cups is available now exclusively on the Birch Benders Website and Amazon.
"This launch is an exciting one for us," says Matt LaCasse, Founder and CEO. "We saw potential in the keto market a few years ago and experienced great success when we were the first brand to launch a Keto Pancake Mix. As one of the most trusted and respected brands in the breakfast space, we've found that our low-carb, low-sugar, clean keto products aren't just for those following the keto diet – they're loved by all consumers looking to maintain a balanced lifestyle. This is our sixth first-to-market launch, and we love continuing to surprise and delight our loyal fanbase."
Let's take a closer look at the new microwavable cups:
Classic Maple Pancake
Why wait for the weekend when you can enjoy pancakes on the go with Birch Bender's Microwavable Pancake Cups. This cup features delicious classic maple flavor — delicious!
Chocolate Chip Pancake
You can never go wrong with chocolate chip pancakes — these will surely be a hit with children and adults alike!
Strawberry Shortcake Pancake
Enjoy the sweet sweet flavor of strawberry goodness in these Strawberry Shortcake Pancakes.
Double Chocolate Brownie
Chocoholics, this one is for you! Who can resist an ooey-gooey chocolate brownie, better yet one that contains only 3 grams of net carbs, and no added sugar!
Chocolate Chip Cookie
You can never go wrong with a classic like a chocolate chip cookie. Toss the cup in the microwave and in no time your kitchen will be smelling like freshly baked cookies!
Birthday Cake
A delicious dessert that is grain-free, has no sugar added, and contains only 4 grams of net carbs is worth celebrating! Enjoy this keto-friendly Birthday Cake any time of day, guilt-free!
Blueberry Muffin
The perfect on-the-go snack can be ready to enjoy in just 1 minute with this Blueberry Muffin Cup. Made with real blueberries, no added sugar, and just 6 grams of net carbs per serving!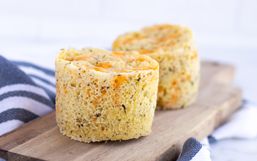 Whether you're a seasoned Ketogenic dieter, or new to the game, you've likely struggled with one major thing - SNACKS.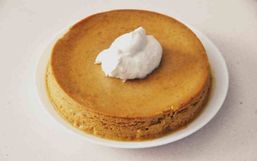 Holidays are the hardest times of the year to stay on track with your diet.
Snacks are sneaky foods that can derail our diets, especially when following the keto diet.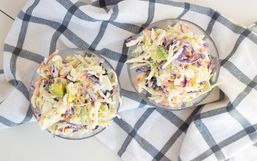 Coleslaw might be on the most beloved summer salads in North America. Why you ask? I have no idea.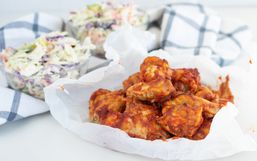 Chicken wings are a favorite meal for many, whether you're eating out at a restaurant or sitting around the dinner table with your...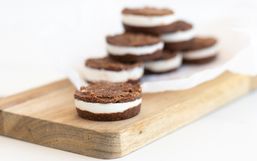 Fat bombs are an essential part of the Keto diet, allowing you to intake a large amount of healthy fats in just a couple of bites.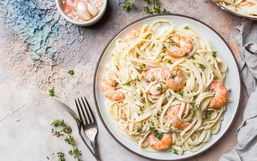 Some may have been lured into the keto diet for weight loss, while others may have been attracted to the idea of indulging in...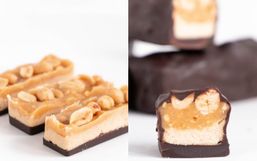 Starting a new diet can be daunting and difficult and staying committed to that diet can be even harder.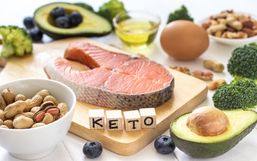 In short, the goal of the keto diet is to fuel your body with the right foods so that your body can enter a metabolic state called...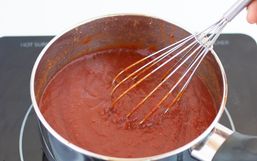 Barbeque sauce is a summer staple, but it's a hard one to get around if you're on the Keto diet since it's generally packed full...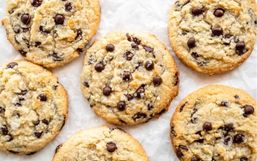 Following any diet alone can be hard but if you're able to encourage the entire family to participate you may be more inclined to...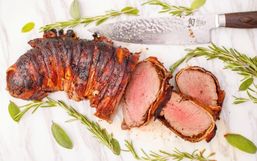 Committing to the keto diet requires hard work and dedication, especially if you want to remain in ketosis.