You know them, you love them, you quietly whisper "melts in your mouth, not in your hands" as you tip your head back and toss another handful in because, you know, you've got to test the theory. M&Ms are a candy classic. However, over the years the rainbow coated chocolate has become much more than just a candy treat – it's a darn great baking ingredient. Here are some of the best recipes to prove why you should be keeping M&Ms handy in your baking cupboard.
1. M&Ms Brownie Batter Dip
Mmmm…nothing like the concept of spooning brownie batter with cookies, and topped with the sweet crunch of M&Ms. When hosting a girl's night, super bowl party, or a Sunday cheat day treat, this recipe has you covered.
2. Chocolate Chip + M&Ms Cookie Dough Bar
All of my favorite sweet food groups in one; chocolate, cookie dough, and peanut butter! To add M&Ms to that, is simply mindblowing. Plus, the peanut butter is protein, so these are basically a health food bar, right?
3. Pinata Cupcakes
Don't bash this one with a stick, just bite in, and let the candy explosion happen. Skip right past the hands, and right to the mouth with this mini M&M hack!
4. White Chocolate Rice Krispies With M&Ms
Every mom knows that rice krispies are the bomb dot com because they're simple, fast, and last for days. Simple and fast means you won't lose your marbles when the kids want to "help". With 5 ingredients, including colorful and crunchy M&Ms – this makes your classic rice krispie square a whole lot more fun.
5. Monster Cookie Dough Dip
Monster cookies are a favorite childhood cookie, with their signature chocolate chips, and M&Ms. Make that into a cookie dough dip and kids will think you're some sort of magical wizard fairy gifting them all they've ever wanted. Or maybe that's just everyone in general, but we'll say "kids" to keep this whole adulting facade going strong.
6. M&Ms Chocolate Chip Skillet Cookie
Gather round the cast iron skillet, scoop some ice cream, and grab a spoon… let's dig right in, shall we?
7. M&Ms Peanut Butter Cake With Peanut Butter Frosting
Here's the amazing thing about M&Ms, they come in varieties. Yes, varieties. We all have one we favor, and for me – that's always been peanut butter M&Ms. So a cake made with them, with additional peanut butter as the literal frosting on the cake? That's a yes. A heck, yes.
8. M&M Truffles
Remember that Leonardo DiCaprio movie "Inception" where they went into dreams, and had dreams within the dreams? This dessert is the real-life chocolate, candy, peanut buttery version of that. It's a chocolate coated treat, filled with a chocolate coated treat. M&M Inception.
9. M&Ms Ultimate Snack Mix
Every good snack mix needs some sort of candy or chocolate to make the snack mix complete. Everyone knows, the best ingredient for that role, is the M&M. Plus, they're super bright so they're easier to pick out 😉
10. Chocolate Peanut Butter Cookie Pizza
When you have a savory pizza, toppings like sauce and cheese and pepperoni are the go-to's. When you're doing a sweet dessert pizza? The topping of choice of course is M&Ms.
11. M&M Cupcakes
The simple title of these doesn't do them justice. Yes, they're highlighting the hero of the recipe – M&M's, but these cupcakes are so much more. They're chocolate cupcakes with marshmallow frosting, dipped in chocolate and topped with M&M's. Heck, yes.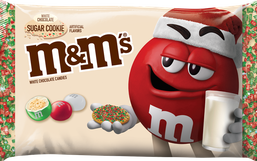 Merry Christmas... in July?! Yes, Mars, Incorporated wants to get you in the holiday spirit early this year!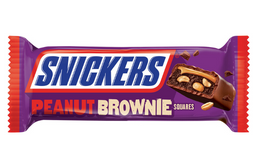 Snickers chocolate bars are already delicious as they are. They're filled with nougat, luxurious caramel, crunchy peanuts, and...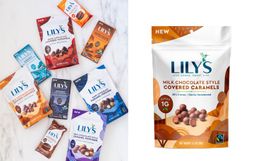 Sugar is without a doubt the sweetest ingredient on the planet but the fact of the matter is, sugar has addictive traits and can...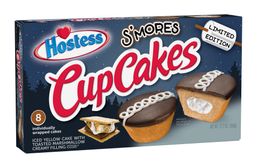 Hostess is known for their yummy treats from cupcakes to Donettes, Twinkies, and so much more.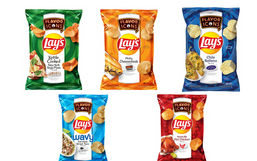 If you love savory snacks, odds are you have a bag of chips in your pantry.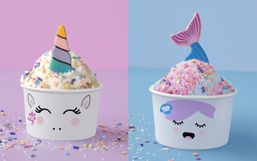 July is National Ice Cream Month and what better way to celebrate than with a delicious and exciting ice cream treat in hand.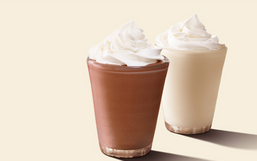 Good news Burger King fans, your favorite milkshakes are getting a mini makeover this summer!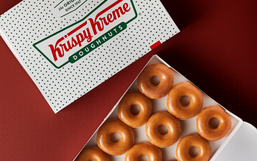 Krispy Kreme is celebrating a big birthday this week as the brand turns the ripe age of 83!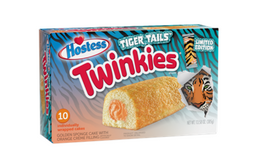 This year has proven to be the year of the tiger! Earlier this year, Netflix's American true-crime documentary miniseries, 'Tiger...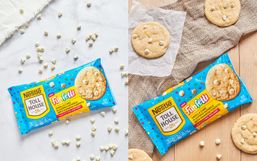 Every day will feel like your birthday when you enjoy a Funfetti treat!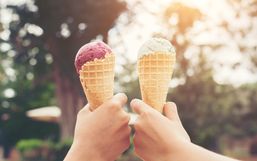 Ice cream is one of the best treats to enjoy in the summer. It's sweet, refreshing and there is virtually a flavor for everyone!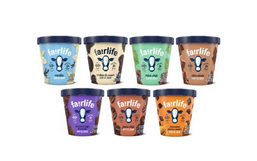 Fairlife is renowned for its wide range of better-for-you products like their ultra-filtered milk which features 50 percent more...