It may seem so much easier to just toss a couple boxes of snack bars in your cart at the store, but this recipe will challenge that.
Made with healthy ingredients such as dates, raw cashews, almond butter and coconut – it contains no added sugar, but tastes like a candy bar.
This will give you the boost you need in your day with some natural sugars from the dates, and protein from the nuts, and an chewy texture that will remind you of snack bars that would usually put you out $1 a bar…and you can make a dozen of these for much much less!
Stored in the refrigerator these can last you for weeks. We wrapped ours individually and had them ready to grab in the morning!
Try these today, and see exactly why you should be not only meal-prepping, but snack-prepping too!
Ingredients
2 cups pitted dates
3/4 cup raw cashews
1/4 cup almond butter (or any natural nut or seed butter of choice)
1/2 cup unsweetened shredded or flaked coconut
2 tbsp black cocoa powder (can sub for regular cocoa powder)
1/4 tsp salt
Equipment
Food Processor
Parchment lined 8x8 pan
Method
Place all your ingredients into the food processor and mix until the mixture combines well and begins to ball. You should still have pieces of nuts visible.
Empty the mixture into a square baking pan, lined with parchment paper and press with the back of a spatula to make a flat and even surface.
Chill for 30 minutes.
Remove the pan from the refrigerator and cut into 12 bars with a knife. Separate and wrap individually and store in an air-tight container for up to 3 weeks in the fridge.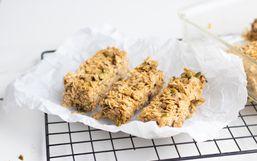 Granola bars are perfect for so many moments: breakfast time; an at-work or school-safe snack; a picnic, playground, or...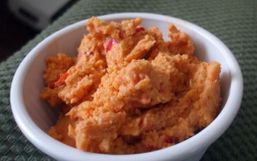 Happy National Chip and Dip Day everyone! To help you celebrate this special occasion, we've collected the 10 best dip recipes we...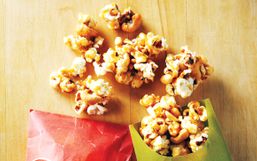 Ahhhh movie nights! Where everyone puts on their slippers and cozies up under a big quilt to watch a new release or an old...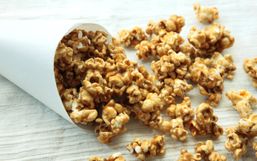 Caramel corn is one of those forgotten treats that tastes sooo good, but we often overlook it for flashier fall treats like...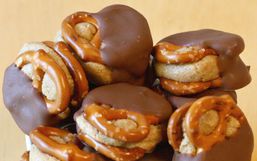 Soft or crunchy, salty or sweet - there are oh-so-many ways to enjoy a pretzel.  Mixed, dipped, crunched, munched.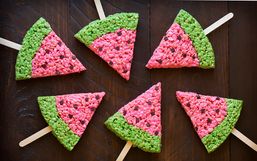 Admittedly, I'm a rice krispie treat addict. I'll take a fresh batch of homemade (yes, homemade is a must) rice krispie treats...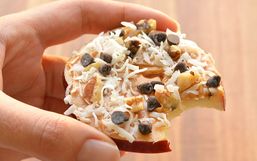 We've all been there. Hungry and needing a snack, grabbing what we see or can find, or that's within a drive-thru's distance.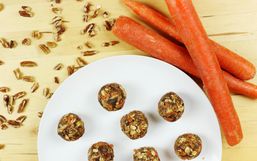 A healthy snack inspired by a Spring-time favorite - carrot cake!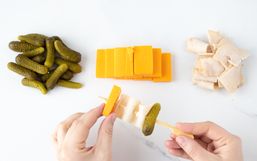 Snack time is the best time! So fill your belly with some seriously mouth-watering snacks that won't load you up with sugar and...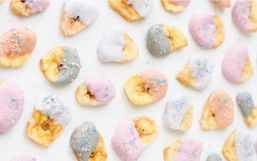 Summertime is road trip time! I remember munching on apples and granola bars for hours on end when my family went on road trips.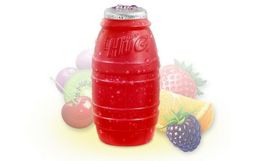 From Fruit Gushers to Fun Dip, the 90's came up with some pretty crazy snacks for us to munch on at school.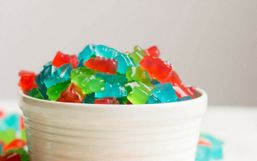 When the cravings hit it's hard to stay on track when you're trying to follow a healthy lifestyle.