Summertime is road trip time! I remember munching on apples and granola bars for hours on end when my family went on road trips. Instead of making a bunch of pit stops for lunch, we would look forward to the snacks in the car. These days, with so many blogs available with amazing recipes, we can make our own on-the-go road trip snacks that are healthy and super flavorful. Pre-package these lovely little snacks and get ready to hit the road!
1. Coconut Matcha Energy Bars
Get your matcha on with these delicious green energy bars! They taste like an exotic vacation destination and are filled with all those good ingredients you need to stay happy in a small car.
2
2. Peanut Butter Banana Chocolate Granola Bars
Your family will be begging you to make an extra large batch of these home made granola bars before your road trip. With peanut butter and chocolate, how could you go wrong?
3
3. Samoa Snack Mix
Need a little something to munch mindlessly on as you sail down the highway? This delicious mix is just what you need to stay satisfied!
4
4. Sunflower Seed Protein Balls
Don't forget about all that protein! Fill up a ziplock bag with these numbers and hand out whenever a family member gets cranky in the car.
5
5. Sandwiches with Almond Butter and Granola
How fun are these little apple sandwiches! Make these a car delicacy by only making them for road trips. Your family will start getting excited for long car rides when they know these sammies are waiting for them.
6
6. Oatmeal Breakfast Bites
Leaving early in the morning? Skip that fast food breakfast and tell everyone they're getting cookies instead! Who can say no to a good breakfast cookie?
7
7. Dark Chocolate Detox Bites
Craving something sweet? Don't let your road trip lower your standards for food! Make these detox bites and tease your body into thinking you're eating junk food.
8
8. Roasted Chipotle Chickpeas
A little spice can be really nice! Roast these chickpeas up and keep a big batch of them waiting for you in the car. It can be easy to make a load of these for the car ride home as well.
9
9. Apple Cinnamon Chia Bars
Move over Apple Cinnamon Nutri-Grain Bars! We have some delicious Chia Bars taking centre stage instead! These bars of goodness are super yummy and will fill you up until your next pit stop.
10
10. Chocolate Dipped Banana Chips
Not only are they super Instagram worthy, but they're so sweet! Get your sugar fix with these pretty fruit snacks that will only taste better with more sprinkles.
11
11. Unicorn Bark
Get ready to get the coolest parent of the summer award with this delicious bark! Filled with yogurt and fruit, no one will notice all the nutrients they are getting in-between colourful bites!
12
12.Toasted Coconut and Chocolate Home Made Lara Bars
Not a fan of apple cinnamon? We have you covered. These Home Made Lara Bars are filled with sweet dates and delicious coconut to create a feeling of something tasting as good as it is for your body. What a concept!
13
13. Cinnamon Apple Chips
It's so easy and so fast! Slice some apples up, and create some apple chips using this amazing recipe.
14
14. Oat Cups
Still have another two hours to go until supper? These oat cups will fill you up and keep all family members happy until the drive through is in sight.
15
15. Sea Salt and Garlic Kale Chips
Avoid buying a bag of unhealthy chips when you stop for gas. Instead, pull out some flavorful kale chips that will not disappoint.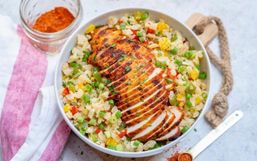 New Year's Eve is an opportunity to reflect on the previous year. For many, ringing in the new year is a chance to start fresh and...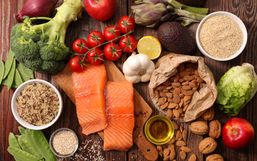 Being comfortable in your body is essential to living a happy life.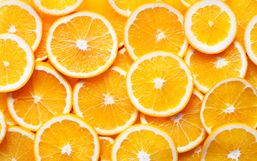 Surely you've heard the word antioxidant thrown around time and time again.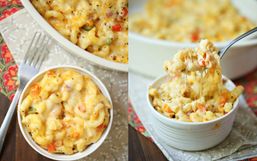 Weight Watchers has reinvented itself over the years and because of that, it is becoming more popular now than ever.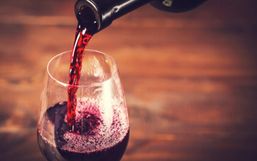 There's no better way to wind down from a busy day than to catch up on your favorite shows with snacks in hand, amirite?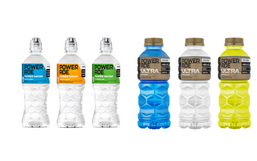 Coca Cola Company unveiled that they are launching two new zero-sugar products to their Powerade brand.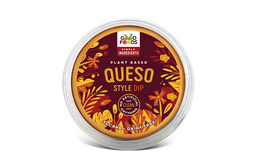 The plant-based diet trend is growing and it shows no signs of stopping!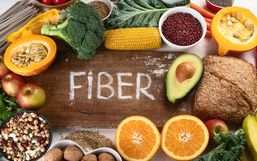 For some, healthy eating is no easy feat. The secret to being successful is to create a balanced approach that allows you to fill...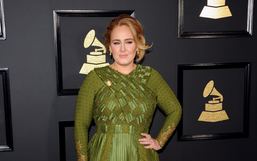 Adele, singer-songwriter and multi-Grammy winner has been making headlines for several years, mostly due to her incredible music...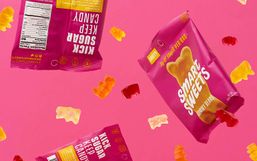 It's no secret that sugar isn't good for you, especially the refined kind we find in sweets.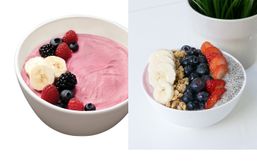 Yogurtland, the leader in self-serve frozen yogurt has no shortage of delicious options.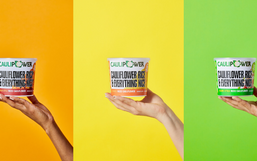 With more people searching for healthier options, companies like CAULIPOWER is committed to delivering.