We've all been there. Hungry and needing a snack, grabbing what we see or can find, or that's within a drive-thru's distance. We end up making unwise choices when the pressures of a grumbling tummy overtake our desires to maintain a healthy snack choice. How can you possible avoid this never ending problem? Preparedness! It's not as much a chore as you'd think. There are so many amazing easy snack recipes that often don't get as much attention as they deserve. We place so much focus on the main meal options, we forget about all the inbetweens. It's a pitfall for many. These recipes are all easy enough that you can prepare them ahead of time, pack them in your bag, and be ready to go, anyplace, anytime (which can sometimes be unpredictable in terms of when hunger strikes). Don't let yourself fall into bad habits and weight gain by "snaccident", be prepared, and get snacking on these delicious options.
1. Chocolate Peanut Butter Chia Bars
You've lost all excuses for not having enough time to make healthy snacks, because this recipe is only 5 ingredients, and takes 5 minutes to make! Woo!
2
2. Sweet Potato Chips
With some thinly sliced sweet potatoes, olive oil, and salt – you can make sweet potato chips right at home, in your very own oven. No need to reach for a bag of deep fried, store bought, preservative-laden ones. You got this.
3
3. Snack Edamame
Sometimes when I get really snacky, I want handfuls of things, not just a bite of something. With these roasted edamame, from frozen, you can do just that! Handfuls and handfuls. Perfect.
4
4. Apple Slice Cookies
Apple slice cookies, apple slice donuts – whatever you want to call them, these are a really simple and easy snack that will make you feel like you're most definitely indulging in a treat. You are indulging in a treat, just not one you have to feel badly about.
5
5. Berry Delicious Vegan Gummies
When you can indulge in a gummy filled with natural fruit purees, and free of animal by-products, it's a snack that you can feel good about. A GUMMY snack, you can feel good about. Let's just let that sink in for a moment.
6
6. Turkey & Veggie Snack Wraps
Cut the carbs and none of the flavor! Why use a tortilla wrap, when you can easily go grain free with deli slice of turkey as your wrap to hold these little cheese & veggie snacks?
7
7. Dark Chocolate Peanut Butter Banana Bites
These are a go-to for me when I've got the cravings for something refreshing, and sweet. It's one of those "treats" that actually has nutritional value for you, and often one bite, is the only bite you need.
8
8. Vegan Pecan Pie Snack Bites
These are simply to diiiie for. I don't mean to be overly dramatic, but these are something to call home to mom about. They're the perfect quick snack to make, and store for a week's enjoyment. Made of dates, oats, maple syrup and pecans, it's a great clean source of energy without all the dairy and gluten that so many have to stay away from!
9
9. Green Bean Chips
The best way to eat your greens, is most definitely roasting and seasoning them to a crisp so you can enjoy them like chips. Justifiable chips! Flavor them however you like to replicate your favorite potato variety. Here's looking at you – tex mex seasoning.
10
10. Skinny "Nutella" Spread
Yeah, you're read that right. There IS a way to enjoy a healthier version of the ever popular chocolate hazelnut spread, by making it right at home. This version serves up at only 57 calories, and is perfect for eating with apples slices, a piece of toast, or whatever healthy options you feel.
11
11. Nut-Free Cake Batter Energy Balls
Perfect for work and school lunches, this allergen-free energy ball is made with sunflower seed butter, and all the sprinkles your heart desires!
12
12. Skinny Frozen Peanut Butter Whips
Only two ingredients, these little whips will satisfy those peanut butter and ice cream cravings in a small portion that makes it completely ok to snack on without breaking the diet!
13
13. Chili & Lime Coconut Oil Popcorn
When you pop your popcorn at home using coconut oil, it immediately makes this a healthier snack option. Popcorn is already a low calorie snack, and when you make those small alterations like using a "cleaner" oil to cook it in, it's a win-win!
14
14. GF/Vegan Edible Raw Cookie Dough, For One!
This recipe uses some healthy alternative options for something not-so-healthy. If you're going to indulge in a sweet snack, making small healthy choices within the treat, is the way to bend the rules.
15
15. Chocolate Banana Chia Pudding
When a dessert is actually filled with wholesome ingredients, thickened with the magic of chia seeds, you're in for a treat.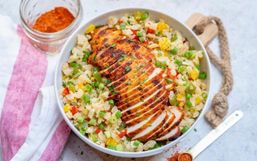 New Year's Eve is an opportunity to reflect on the previous year. For many, ringing in the new year is a chance to start fresh and...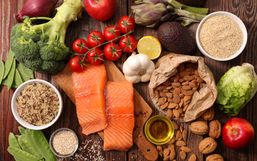 Being comfortable in your body is essential to living a happy life.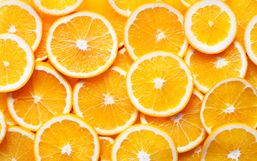 Surely you've heard the word antioxidant thrown around time and time again.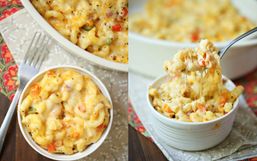 Weight Watchers has reinvented itself over the years and because of that, it is becoming more popular now than ever.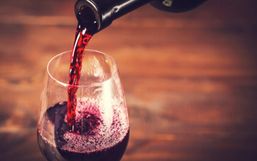 There's no better way to wind down from a busy day than to catch up on your favorite shows with snacks in hand, amirite?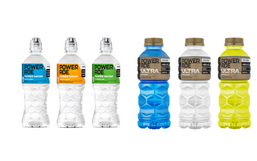 Coca Cola Company unveiled that they are launching two new zero-sugar products to their Powerade brand.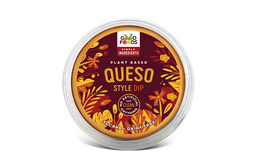 The plant-based diet trend is growing and it shows no signs of stopping!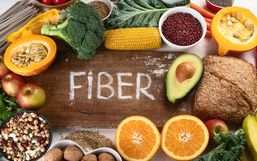 For some, healthy eating is no easy feat. The secret to being successful is to create a balanced approach that allows you to fill...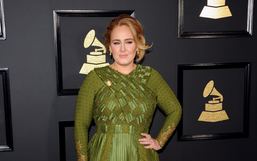 Adele, singer-songwriter and multi-Grammy winner has been making headlines for several years, mostly due to her incredible music...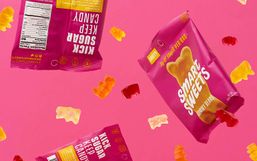 It's no secret that sugar isn't good for you, especially the refined kind we find in sweets.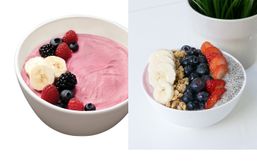 Yogurtland, the leader in self-serve frozen yogurt has no shortage of delicious options.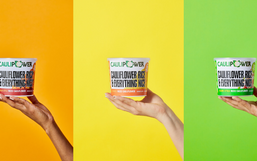 With more people searching for healthier options, companies like CAULIPOWER is committed to delivering.