Admittedly, I'm a rice krispie treat addict. I'll take a fresh batch of homemade (yes, homemade is a must) rice krispie treats over a lot of other desserts 9 times out of 10. In my books, there's no wrong time or place for these sweet, buttery, crunchy squares and there's also no wrong season. Here we've proved that there is indeed a rice krispie treat for every month of the year. Now you'll never have to be without krispie treats again! (you're welcome)
January -Nutella Rice Krispie Treats
After New Years Eve, things start to go downhill a bit, the Christmas cheer is gone and while a bright shiny new year is ahead of you, there's also the realization that Winter is far from over. Cue the comfort food, and what's more comforting than a batch of rice krispie treats made with creamy, chocolaty Nutella?
2
February -Red Velvet Rice Krispie Treat Hearts
February is all about love and mushy stuff so when Valentine's Day rolls around, instead of rushing to the store for a last minute box of chocolates, just make your sweetheart these easy red velvet krispie treat hearts and you'll score big in the love department.
3
March -Mint Chocolate Rice Krispie Treats
The classic combination of mint and chocolate is about as close to perfection as you can get, but mint chocolate desserts are often tricky and time consuming. These mint chocolate rice krispie treats couldn't be easier, plus their green hue is perfect for any St. Patty's Day party!
4
April -Rice Krispie Treat Nests
The month of April ushers in the Spring and with that comes a theme of new life and awakening after a long cold winter. These adorable little rice krispie treat nests perfectly capture that theme and make a great addition to your Easter dessert table.
5
May -Rice Krispie Treat Flower Pops
Have you ever heard the saying "April showers bring May flowers?" well apparently that saying is even applicable to rice krispie treats! These cute flower pops are perfect for Spring birthday parties, showers or whatever occasion can use a little Spring cheer.
6
June -Rice Krispie Treat Sprinkle Party Bites
June, you're a tricky little month… not quite summer but not really as Spring-y as April and May. Generally, June is just a stepping stone while we wait to celebrate the best season of all; summer! While you're waiting, make these cute little rice krispie treat party bites for your other summer-loving friends and you can all dream about beach days together.
7
July -Patriotic Rice Krispie Treat Stars
There's nothing easier to bring to those 4th of July barbecues than a plate of delicious rice krispie treats! But you can't just bring plain treats on a day that's devoted to everything red, white and blue… these red, white and blue star krispies are double patriotic!
8
August -Watermelon Rice Krispie Treats
Watermelon is a great Summer snack if you're looking for something cool and refreshing, but when you want a real Summer treat, make a batch of these gorgeous rice krispie watermelon treats. They won't taste anything like watermelon, but they sure do look like one!
9
September -S'mores Rice Krispie Treat Pinwheels
When September rolls around, we have to say a teary farewell to Summer and all its glorious fun as we usher in the Fall season. Don't be too sad though, because there's still time to enjoy the sweet, toasty flavor of s'mores one last time in these s'mores rice krispie pinwheels.
10
October -Chocolate Candy Corn Rice Krispie Treats
There are so many things you can do with rice krispie treats at Halloween, but one of the easiest and cutest has to be these candy corn krispie treats. Melted white and dark chocolate helps these treats achieve their perfect resemblance to the famous halloween candy treat.
11
November -Fall Leaves Rice Krispie Treats
There are so many ways to dress up your Fall table for Thanksgiving, but if you really want to wow your family and friends and give them a special treat to take home, make these beautiful Fall leaves rice krispie treats and wrap them individually to take as a parting gift.
12
December -Christmas Wreath Rice Krispie Treats
Like Halloween, Christmas is another holiday where the options for rice krispie creativity are seemingly endless. We here at Forkly are partial to beautiful simplicity though, so we think these adorable Christmas wreath krispie treats are perfect for the holiday season.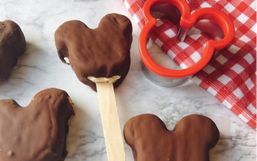 When planning a Disney vacation it's important to plan a well thought out itinerary.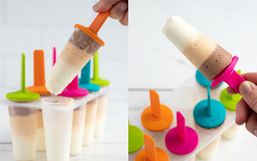 Are you stuck at home with your kids and having a hard time finding things to keep you and your little ones busy?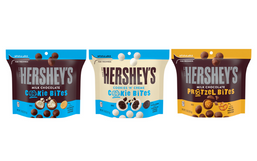 If you find yourself getting bored with your snack cupboard then maybe it is time to step up your snacking game!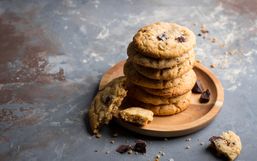 With more people spending time at home, it seems more people are baking up a storm in their kitchen!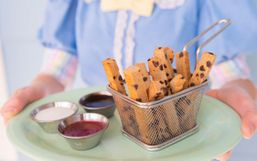 Disney theme parks may be temporarily closed, but that isn't stopping Disney from finding ways to add a touch of their magic into...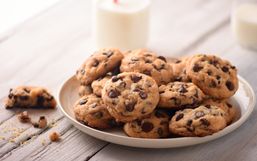 DoubleTree by Hilton is known for giving its guests a complimentary cookie upon arrival.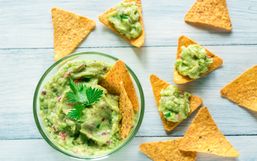 Many of us are looking for ways to stay entertained while being stuck at home.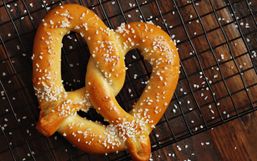 Your favorite soft pretzel franchise just announced they're selling DIY At-Home Pretzel Kits so you can make those iconic pretzels...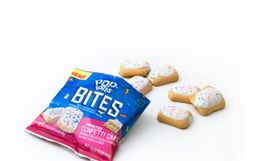 If you love (or can at least appreciate) all things from the '90s then buckle up because Pop-Tarts is unveiling a brand new snack...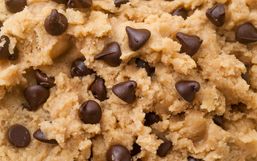 There are some things in life you know are bad for you but you just can't give it up, and that my friends, is raw cookie dough.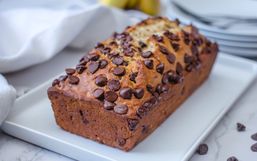 Many people are using their extra time at home to create delicious creations in the kitchen.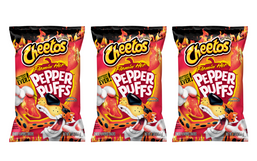 Cheetos has unveiled some interesting flavors and product innovations over the years but the brand isn't done yet!