Happy National Chip and Dip Day everyone!
To help you celebrate this special occasion, we've collected the 10 best dip recipes we could find. From hummus and spinach dip to salsa and Mexican layer dip, there are recipes for everyone to enjoy.
Without further adieu, here are our 6 best dip recipes:
*Click images for full recipes
1. Roasted Red Pepper and Garlic Hummus
2. Jalapeno Red Bean Salsa
3. Mexican 7-Layer Dip
4. Classic Hummus
5. Mango Salsa
6. Turbo Guacamole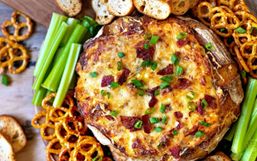 Crispy bacon is especially enjoyed for breakfast but it has quickly made its way into every meal of the day!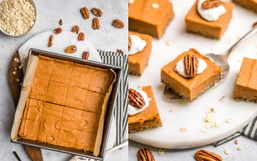 Every year families gather around the table, give thanks, and enjoy delicious food on the Thanksgiving holiday.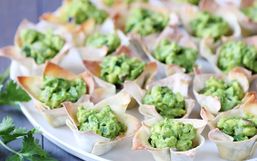 St. Patrick's Day is just weeks away and it's never too early to start planning! Whether you're hosting a St.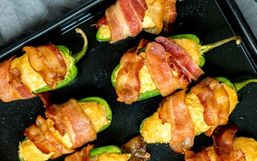 Staying on track with your diet during any holiday can be extremely difficult.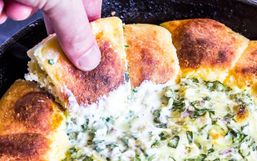 Who doesn't love a good potluck? They're the best because it often means that there will be loads of food and a wonderful variety...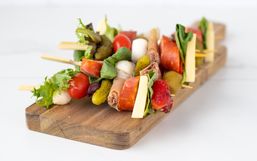 Buckle up, friends. This is about to blow your minds! Charcuterie. Kabobs.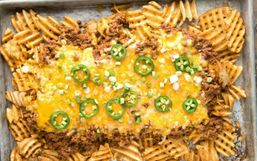 Fourth of July is one of the biggest holidays in America. Every year, friends and families gather together to celebrate American...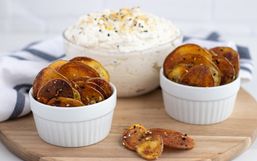 When I dip, you dip, we dip! Chips that is. I'm a sucker for a good chip and dip combo whether it's a Friday night movie in or I'm...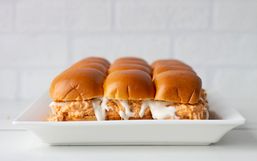 Who doesn't love a good potluck? You get to hang out with friends and dig into a delicious assortment of food.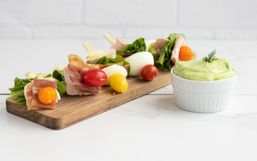 These little Cobb Salads on a Stick are all the deliciousness of a loaded cobb salad without the mess or need to sit down to enjoy...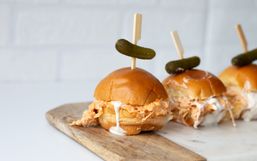 There's nothing that screams "tasty appetizer" quite like buffalo chicken sliders.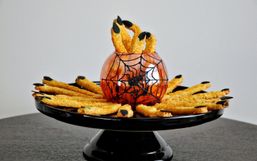 Spooky season is here and it's time go all out for this fun holiday.