Soft or crunchy, salty or sweet – there are oh-so-many ways to enjoy a pretzel.  Mixed, dipped, crunched, munched. The options are endless, really! Whether they're star of the recipe or an ingredient that makes the show, pretzels are poppin'! Classically known for their twisted ways, pretzels are now in the shape of buns, sticks, and breads. When looking for some sure-fire ideas for the pretzel lover, use this list to guide you.
1. Chocolate Peanut Butter Pretzel Sandwiches
A creamy peanut butter mixture is sandwiched between two salted pretzels and dipped in milk chocolate. It looks and sounds heavenly. While these certainly wouldn't last long in my house, thankfully they are made with ingredients stocked in most kitchens, and can be whipped up easily, again and again.
2. Brie & Jam Pretzel Hand Pies
Absolute genius! Brie and jam are warmly melded together in a pretzel bun. Don't shy away from trying this homemade dough recipe at home, it's not as intimidating as it would seem. Both sweet and savory, these pretzel hand pies will serve up as the perfect appetizer.
3. Pretzel Crust Pizza
With a chewy pretzel dough as the base of your pizza, this may be an indulgence that might mean you never go back to a boring, traditional pizza crust again!
4. Peanut Butter Stuffed Pretzel Bark
Barks are an all-time favorite thing for me to whip up in the kitchen because they're incredibly fool proof with their imperfect shapes and snaps just lending to their general barky vibe. This recipe knows what they're doing by creating a new way to honor a well known trifecta of treats – peanut butter, chocolate and pretzels. Wins every time.
5. Cinnamon & Sugar Soft Pretzel Bites
These little bites are oh so soft and chewy and rolled in cinnamon and sugar. To top it all off, they're served with a side of cream cheese frosting for dipping. Take that, Auntie Annie's.
6. Pretzel Buns
If you've ever tried having a sandwich or burger served on a pretzel bun, you've had that moment the rest of us have had, the "my life has forever changed" kind of moment. I get you, I feel you. Baked soft pretzels ahave that one-of-a-kind texture that can't be beat. Since it's boiled in a baking soda "bath" before being baked, it creates that chewy texture you know and love. Don't shy away from making them at home, it's easier than it looks.
7. Salted Caramel Pretzel Chocolate Chip Cookies
Chocolate chip cookies are cool, of course. They are a classic, and yeah…pretty much everyone likes them. However, adding caramel and salted pretzels to that classic chocolate chip dough? These cookies just went from regular to rad.
8. Strawberry Pecan Pretzel Salad
Bet you didn't see that one coming! Light and airy cream cheese and whipped topping is mixed with fresh strawberries, pecans, and of course – pretzels! Call it a salad, call it a dessert, call it whatever you want really but one thing is for sure, this one is delicious.
9. Baked Honey Mustard Pretzel Chicken Tenders
Ever at a sporting event and grab a hot pretzel? What does it always come with? Mustard! This recipe pays homage to pretzels best side kick, with a chicken tender twist (ha, get it? twist) for a dip-able dinner the whole family will love. Winner winner chicken dinner (sorry, I just wanted to say that).
10. Salted Caramel Pretzel Brownie
Base – pretzel. Middle – brownie. Topping – Caramel. Sprinkle – salt. Taste buds – happy. In the world of salty and sweet, this one is about as good as it gets.
11. Chocolate Dipped Pretzel Cupcakes
There are pretzels in the frosting. I repeat, IN THE FROSTING. *insert emoji praise hands here*
12. Pimento Cheese & Bacon Mini Cheese Ball Bites (With Pretzels!)
These are the best party food, all the cheese, all the bacon, none of the double dipping we all fear at social gatherings (there's always that one guy…). With little pretzel handles, these are an all-in-one appy.
13. Frozen Peanut Butter Pretzel Pie
With a chocolate cookie and crushed pretzel crust, light and creamy frozen peanut butter center and topped with your favorite sweets, and of course, more pretzels – this dessert is a great one to make a head of time. Storing in your freezing and bringing out when the time is right. Every hosts dream!
14. Maple Bacon Pretzel Rods
Ohhh yes you can.
15. Homemade "Take 5" Candy Bar
Hershey's Take 5 is a popular American candy bar for good reasons; pretzels, peanut butter, caramel, peanuts, and chocolate. See? Good reasons, and they're all ingredients that make it easy to make them yourself.  Make these homemade and get praise and glory for duping one of the best candy bars there is, by making it at home. Look at you go!
16.Pretzel Bread Bowls
What makes a pretzel a better bread bowl than the rest, is that it's dense and holds up well to holding a warm soup or chili. Pair them with a beer infused soup, and you're in for one heck of a flavor combo.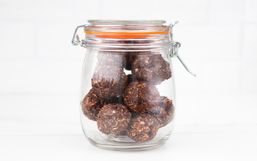 You've probably been seeing recipes for no-bake snack/energy bites online for a few years now. I know I have!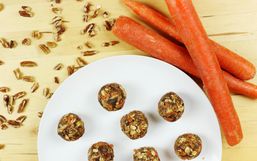 A healthy snack inspired by a Spring-time favorite - carrot cake!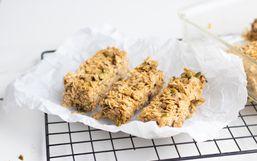 Granola bars are perfect for so many moments: breakfast time; an at-work or school-safe snack; a picnic, playground, or...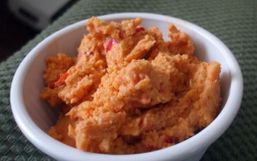 Happy National Chip and Dip Day everyone! To help you celebrate this special occasion, we've collected the 10 best dip recipes we...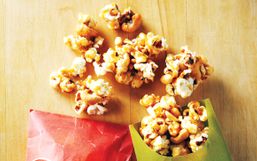 Ahhhh movie nights! Where everyone puts on their slippers and cozies up under a big quilt to watch a new release or an old...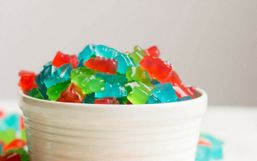 When the cravings hit it's hard to stay on track when you're trying to follow a healthy lifestyle.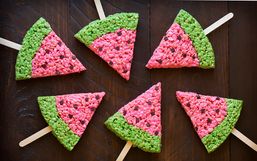 Admittedly, I'm a rice krispie treat addict. I'll take a fresh batch of homemade (yes, homemade is a must) rice krispie treats...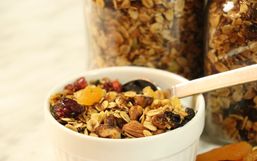 Granola costs a small fortune at the grocery store, yet it's incredibly easy and cost-efficient to make it yourself at home.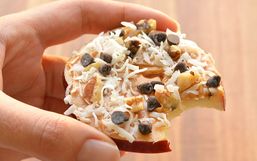 We've all been there. Hungry and needing a snack, grabbing what we see or can find, or that's within a drive-thru's distance.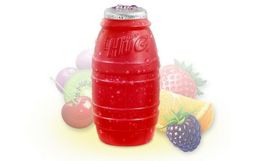 From Fruit Gushers to Fun Dip, the 90's came up with some pretty crazy snacks for us to munch on at school.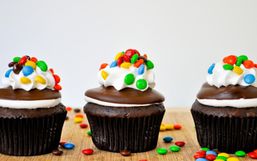 You know them, you love them, you quietly whisper "melts in your mouth, not in your hands" as you tip your head back and toss...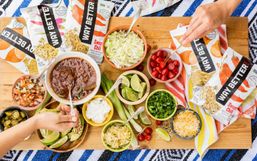 The hot days are rolling in and we are loving it! Our pools are open, the beaches are waiting for day trippers with a day off, and...