With many people spending more time at home, food brands have been sharing their coveted so you can make them at home. From Disney's iconic park foods and IKEA's famous Swedish meatballs to Texas Roadhouse signature cocktails and The Cheesecake Factory's coveted dishes, there are endless possibilities to enjoy your favorites at home. And now Ben & Jerry's is sharing their edible cookie dough recipe and it's so easy!
It's hard to resist that sweet cookie dough especially when you're in the process of making a fresh batch of cookies. That said, it's no secret that eating raw cookie dough isn't exactly a safe thing as it can contain unsafe bacteria such as E. coli. Luckily for us, brands like Ben and Jerry's have unveiled innovative products like their Cookie Dough Chunks that are perfectly safe to eat but now you can make their edible cookie dough recipe at home!
Ben & Jerry's cookie dough is completely safe to eat because their recipe doesn't require eggs and the flour is heat-treated which ensures there aren't any harmful bacteria. The best part is that their recipe only requires seven simple ingredients that you like already have in your pantry and about 15 minutes to make.
Keep in mind, the recipe yields about 2 cups of edible cookie dough. Ben & Jerry's recommends that you roll the cookie dough into balls before serving as this makes them easier to eat! If you're lucky enough to have leftovers you can store them in an airtight container for up to one week or in the freezer for up to six months. Get the full Ben & Jerry's edible cookie dough recipe on their website! Happy snacking!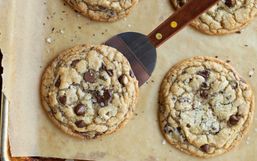 Mmmm, chocolate chip cookies are one of those comforts from home I can never say no to.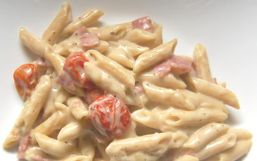 Macaroni and cheese is the best comfort food - it's also a meal that you know your kids will love every time you make it.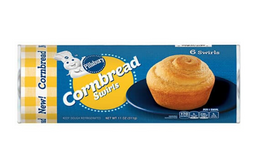 You can never go wrong with a side of cornbread. It's soft, crumbly, sweet, and savory and the smell of it baking in the oven is...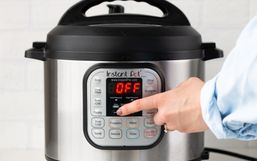 Do you know what FOMO is? Fear of missing out. I've been experiencing it ever since everyone under the sun got an Instant Pot for...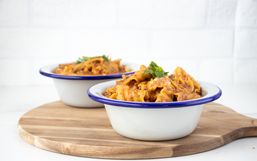 There is no comfort food quite like lasagna and I'm not talking about the frozen version picked up from the grocery store when...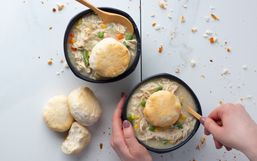 There are only a few scents that give me a feeling of nostalgia. One of those smells is chicken pot pie.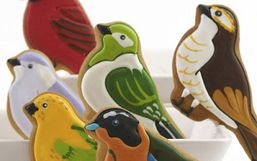 Happy National Sugar Cookie Day everyone! This sweet day will satisfy both the young and young at heart.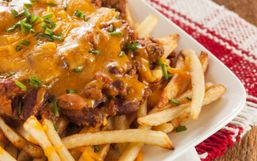 I don't know about you, but chili is a common Sunday dinner in my family.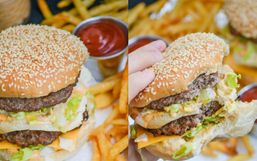 Growing up fast food visits were some of the most exciting dinners my siblings and I looked forward to.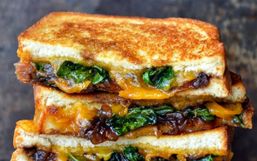 Is it time to give your grilled cheese a makeover? Grilled cheese is well known to be America's favorite sandwich.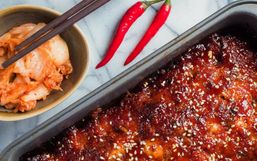 I hate to admit it, but growing up meatloaf was a dinner I never looked forward to. Mashed meat with sauce slabbed on top.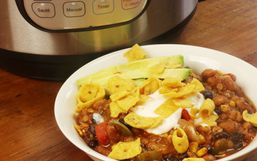 There's nothing quite like a bowl of chili on a cold, dreary day. It warms you up from the inside out and you can batch cook it,...