Texas Roadhouse is renowned for its hand-cut steaks, fall-off-the-bone ribs, and delicious sides! But every good meal needs to be accompanied by a lovely cocktail, right? Luckily for us, Texas Roadhouse offers a list of delicious signature cocktails and now the restaurant chain wants you to be able to enjoy your favorites at home! Texas Roadhouse just unveiled the coveted recipes for five of their signature cocktails which you can get on their website! Follow along as we uncover these delicious bevvy's.
Texas Roadhouse Armadillo Punch
The Armadilla Punch features a wonderful blend of cranberry, pineapple, and orange juice and is spiked with coconut rum! Pour this drink over ice, and serve with a fresh orange slice –delicious! Get the recipe HERE.
Texas Roadhouse Sangria Red
Calling all wine-lovers, this Sangria Red has your name written all over it. Texas Roadhouse's signature Sangria features a combination of red wine, brandy, triple sec, sweet and sour, grenadine, orange juice, and peach puree. Serve the drink with a splash of Sprite and fresh cherry, orange slice, and a lime wedge. Get the recipe HERE.
Texas Roadhouse Kenny's Cooler
This delicious cocktail is inspired by Kenny Chesney's island lifestyle! The tropical drink features coconut rum, peach schnapps, non-alcoholic blue curacao syrup, sweet and sour, and lemonade!  Serve over ice and garnish with fresh cherry and orange slice. You'll feel like you're in paradise once you sip on this vibrant beverage! Get the recipe HERE.
Texas Roadhouse Hurricane Margarita
Say goodbye to your old margarita recipe because Texas Roadhouse's recipe is full of fun, and exciting flavors! The Hurricane Margarita combines your favorite margarita mix with tequila, Captain Morgan Spiced Rum, grenadine, and orange and pineapple juice. Shake the ingredients together, pour over ice, and sit back and relax! Get the recipe HERE.
Texas Roadhouse Jamaican Cowboy
This fruity cocktail features a blend of tequila, peach schnapps, coconut rum, orange and pineapple juice, and a splash of your favorite margarita mix! Pour over ice and enjoy with a fresh orange slice! Get the recipe HERE.
You can find all cocktail recipes plus a delicious Texas Roadhouse Herb Crusted Chicken Pasta recipe on their website!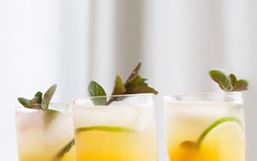 Summer is just around the bend and what better way to celebrate everyone's favorite season than with refreshing cocktails under...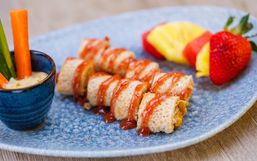 Nothing pairs better together than peanut butter and jelly. And Disney serves these classic ingredients in the best way!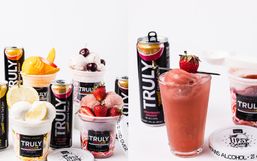 Hard seltzers have become the trendiest drink as of late and for good reason!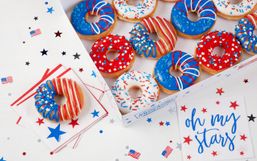 Your 4th of July celebrations may look a little different this year but that doesn't mean you still can't enjoy delicious food and...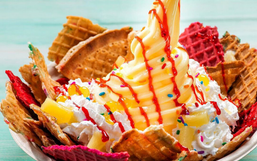 Disney's theme parks are renowned for many things from the exciting rides to friendly characters, and of course its delicious...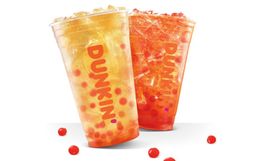 Dunkin' is renowned for its coffee, tea, and delicious donuts but now the chain is entering a new drink category by offering new...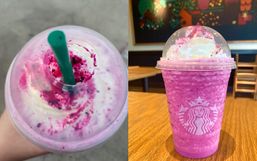 Starbucks' menu offers something for everyone from delicious coffee drinks to fruity beverages and even tasty food.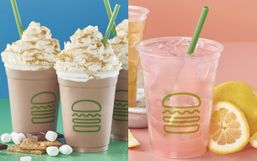 Summer is officially in full swing and now you can make the most of it with Shake Shack's new beverages!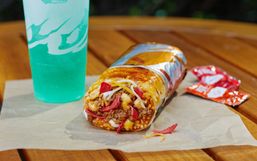 Taco Bell is no stranger to innovative and exciting menu items.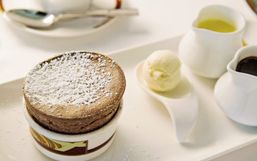 Disney theme parks and Disney Cruise Lines may be temporarily closed and suspended but that isn't stopping Disney from finding...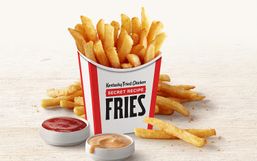 KFC's famous fried chicken is irresistibly good but that's not the only delicious menu item they offer.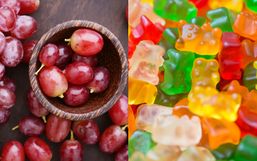 Fruit is nature's candy as it's naturally sweet and comes in a wide range of varieties offering something for everyone.