Whether celiac, gluten intolerant, or just avoiding gluten for whatever reason, it can be a frustrating adjustment and transition for many to make. Since many desserts are wheat flour based, you're often left out of indulging in your favorite post-meal sweets. Don't fret, there's always the internet! Collectively chefs and home bakers alike are creating recipes that will have you saying "gluten, who?". Here are some of the best and brightest gluten-free recipes and ideas the internet has to offer, and you know what? It's the internet, so there's a ton more out there, but here are some that really stood out:
1. Mini Gluten Free Doughnuts
These pint-sized Krispy Kreme copycats are adorable and delicious. They are also bite-sized which helps portion control your sweet cravings, unless of course, you eat the whole pan (no judgement!).
2. Gluten Free Funfetti Cake
Children and the best kind of adults all know that sprinkles are the confetti of life. They're rainbow, they're happy, they're sugary delicious, and you get to have them on freaking cake. What more can you ask for out of a dessert? This recipe has an added bonus of being dairy free as well (very common food allergen!). If being gluten free means funfetti cake, then everything is going to be A-OK. It has to be, because…sprinkles!
3. Flourless Chocolate Peanut Butter Cake
Arguably the best combination of foods ever – chocolate and peanut butter. They go together like well, chocolate and peanut butter. So to sum things up, magically and deliciously. This isn't even a debate so just make the dang cake already. Oh and hey, it's flourless, so it's gluten free. You're welcome.
4. Gluten-Free Pie Crust
So this isn't exactly a singular dessert recipe. Instead, it's an essential recipe that is the base for so many more recipes. Pumpkin pie, cherry pie, double crusted apple pie, chicken pot pie, and so on and so forth. Don't lose this one, the recipe creator spent years perfecting it, so it will probably become your go-to crust recipe for all things pie.
5. Gluten Free Gingerbread
Don't give up on holiday food traditions just because of some crummy food limitations. You can make your classic cookies like these timeless gingerbread man with some simple gluten-free substitutions that will keep everyone happy (and none the wiser!).
6. Gluten Free Key Lime Bars
Nothing beats that delicious creamy, citrusy fresh finish that leaves a tart pucker in your cheeks right after enjoying a key lime dessert. This recipe is fantastic because you can enjoy it as-is or use the adapted suggestions for a gluten-free serving as well.
7. Soft Gluten-Free Sugar Cookies
A common complaint amongst gluten-freers (is that what they're called?) is that gluten free often means crumbly foods. This makes sense, because gluten is a binding protein in wheat. So without it, what's holding it all together? Well, the sciences of baking (assuming trial and error) have come a long way, making this recipe one to keep, so you can enjoy those soft cookies once again.
8. Gluten Free Vegan Oreos
With only 5 ingredients, these are a quick sugar fix when you need it. With filling options also endless, from icing to peanut butter to bananas, these gluten free knock-off Oreos will satisfy. With ingredients like brown rice flour, maple syrup, coconut milk, and maple syrup these are certainly a cakewalk to make. Or rather, a cookiewalk.
9. Gluten Free Cinnamon Rolls
These gluten free yeast cinnamon rolls promise to be super fluffy, and best eaten warm. No arguments there, everyone knows they're best enjoyed fresh out of the oven. Or maybe that's just our inability to resist a cinnamon roll. If you're gluten-free, now you won't have to resist either!
10. Gluten Free Monster Cookie Mini Cheesecakes
In only 15 minutes of prep time, these fun two-bite sized cheesecakes hit so many notes. Chocolate, cheesecake, crumble, and gluten-free to boot! Perfect for adults and children alike, these are one to add to your recipe repertoire.
11. Gluten Free Apple Rose Tart With Maple Custard & Walnut Crust
This one is completely gluten free by eliminating any grains from the crust and using walnuts instead, this recipe is not only dietary restriction friendly, but it's incredibly gorgeous to look at. Almost too pretty to eat (almost).
12. Gluten Free Puppy Chow
Gluten free, check! Dairy free, check! Vegan, check! Perfect for setting out as a snack at your next gathering, and very easy to make – it's all puppy love for this puppy chow!
13. No Bake Gluten Free & Vegan Raspberry Tart
Another recipe that makes it appropriate for almost all dietary restrictions with it being gluten free, vegan and paleo friendly. The fact that it's also a no bake recipe, kinda takes the cake here. Or, should I say tart. This makes a beautifully impressive, guilt free finish to any meal.
14. Gluten Free Cake Batter Blondies
This needs no real convincing because it's a cake batter blondie with funfetti sprinkles in it! HELLO, life goals.
15. Upside-Down Apple Honey Cake w/ GF Options
It can be a little nerve wracking to make a dessert that you don't know how it will turn out until you flip it upside down. But alas, it also makes it very forgiving for any right-side-up surface flaws! This apple honey cake serves up the best on top, and looks glorious in doing so. Oh, and yeah, it's gluten free. We got you.
16. Gluten Free Cookie Dough Brownie Cake
Brownies and cookie dough go so well together, Ben & Jerry's even made an ice cream flavor devoted to it. Seeing as how both cookie dough and brownies are typically made from wheat flour making it off limits for gluten-free folk, this recipe helps direct to some great solutions for your cravings. Anytime you can eat cookie dough off a spoon is a win in our books.
17. Healthy Vanilla Cake Batter Oatmeal
Eating gluten free doesn't always mean it's healthier for you. A gluten free cookie, is still a cookie. However, every so often the stars align and we get a sweet treat you can actually feel good about eating. This recipe is a single serving, too. So late night snack time, you just got an upgrade. Or hey, maybe this is breakfast, with sprinkles!
18. Gluten Free Crust Dessert Pizza
This gluten free dessert wows the eyes and the tastebuds! Bright and colorful, everyone will be grabbing a slice, and going back for more.
19. Gluten Free Caramel Cupcakes
If there were ever a time you'd like to lick your screen, this would be it. These cupcakes are the perfect balance of salty & sweet and made with gluten free flour, topped with a gluten free pretzels? You're just unstoppable now.
20. Best Ever Moist Gluten Free Banana Bread
If you've made the switch from regular baked goods to gluten free baked goods, you may have noticed one common issue. Dry, dense, crumbly are words that often come to mind. So finding a recipe of a classic like banana bread and say "moist"? Umm, yes please!
21. Edible Gluten Free Cookie Dough
Let's be real. When the craving (or life's heartbreak) strikes, there are some comfort foods that simply cannot be denied. To deny them because of an intolerance is a cruel and inhumane joke, that we simply will not accept. Thankfully there's the internet, and quick recipes to save the day!
22. Gluten Free Cream Puffs
These little hollow clouds of awesomeness can be filled in a sweet or savory way, and even frozen to use the dough another time. However you plan to make these, arguably best with a cream filling, this is a recipe you can pull off again and again.
23. Gluten Free Mexican Hot Chocolate Cupcakes
If you've never tried Mexican hot chocolate, first of all you're missing out, but let's just skip right ahead to the cupcake version, shall we? Chocolate laced with the spice of pepper adds a flavor element that's unmatched, with the sweet richness of chocolate followed by a warmth of spice. Fill that with a bomb of marshmallow, and you're in sweet spicy heaven. Gluten free, heaven.
24. Gluten Free Millionaire Bars
Millionaire bars, do they taste like a million bucks, or just divinely snacked on by the rich? Either way, it works and they look absolutely incredible. Hitting all the the high notes with a cookie base, caramel centre and chocolate top, bonus points for being no-bake, and gold star for the gluten free recipe, of course.
25. Fluffy Crustless Cheesecake
One would argue that a crustless cheesecake is just no way to live, but then considering the gluten, carbs and calories added by a crust, maybe we can just focus on the cake itself (and mmm, those topping options). Promises of a fluffy beautiful cheesecake, it looks like that crust isn't all that necessary anyways. Plus hey, less baking steps.
26. Gluten Free Date Squares
If you've gone gluten free, you are probably missing some classics that you likely won't find in your local grocery store or in the gluten free section either. Mainly found in bakeries and your Grandma's house, now you can indulge your date loving side with a homemade GF version that will satisfy those home baked cravings, using an oat based crust.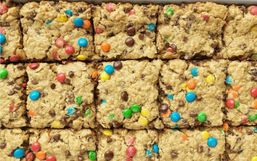 With gluten-free diets on the rise recipes that are gluten-free are gaining popularity.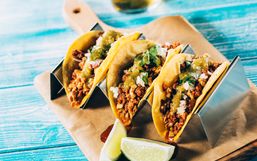 A gluten-free diet is becoming more popular as the years pass. For some, it's a choice because they simply feel better when they...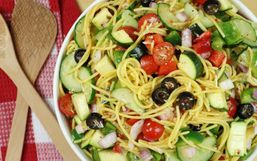 A tasty pasta salad made with a gluten-free corn based spaghetti made with fresh summer veggies such as cherry tomatoes, zucchini,...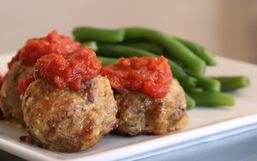 Meatballs are one of my favorite comfort foods. For me, I love serving them with green beans or a roasted and stringed...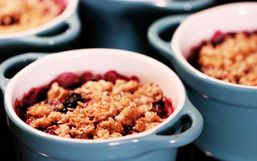 When the cold months hit, there's truly nothing more heart and soul warming than a bowl of fruit crumble.
If you have GERD (or gastroesophageal reflux disease), the first thing that you need to do is re-evaluate your diet.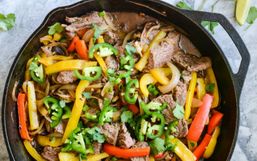 Making kids eat can be a struggle already, but add in some eating restrictions and your evening routine just got a whole lot more...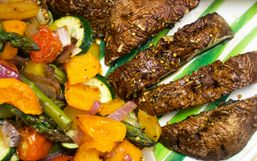 Whether you're the one cooking or the one consuming, there is nothing that can top a one pan tray dinner.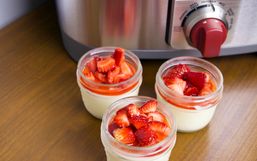 As part of my review of the Wolf Gourmet Multi-Function Cooker, I developed some recipes to test this amazing appliance out in...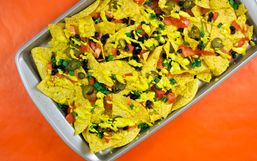 When I first went vegan, there were a few foods I really struggled to let go of. Cheese-covered nachos were one of them.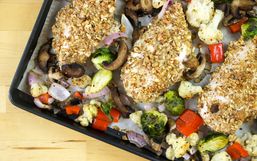 Sheet pan dinners are the answer to all your weekday dinner problems.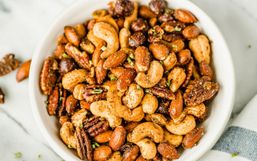 The paleolithic diet, also known as the paleo diet, the caveman diet, or the stone-age diet is a meal plan that predominately...