An Indian inspired chana masala that will warm you to the bones and allow you to cook the entire dish all in the Instant Pot. This recipe is a healthy and satisfying and easy to put together with things you probably already have in the cupboard! There's nothing quite like a recipe that comes together like that.
Want New Instant Pot Recipes and Content Delivered Straight To Your Inbox? Sign up for our Instant Pot Email Newsletter!
If you're looking for something new to try in the Instant Pot, or perhaps cooking a dinner for those with special dietary needs, this recipe may be the perfect one for you. It's completely dairy-free, gluten-free and vegan, yet full of flavor and proteins that will make everyone pleased.
Ingredients
2 cans chickpeas, drained & rinsed
3 tbsp olive oil
1 cup chopped onion
1 tbsp minced garlic
1/2 tbsp ginger, pureed or grated
1 bay leaf
2 cups tomato puree
1 1/2 cups water
1/2 tsp turmeric
1 tsp coriander powder
1 tbsp chana masala seasoning
2 cups baby spinach
salt & pepper to taste
Cilantro, optional garnish
Method
With the Instant Pot on saute mode, let it heat up for a few minutes before adding your olive oil, and onions. Cook until translucent.
Next add the ginger, garlic and bay leaf and cook for 30 seconds. Add in turmeric, coriander and chana masala seasoning along with a splash of water to keep from burning.
Add in tomato puree, chickpeas and water and mix well.
Lid the Instant Pot and set to MANUAL HIGH PRESSURE for 15 minutes. Set the steam valve to "seal".
When the timer goes off, DO NOT MOVE THE SEAL VALVE, instead let it sit for about another 15 minutes for a natural release of pressure. This process is finished when the indicator button drops down. Then, open the seal valve to release any additional pressure before removing the lid.
Remove the lid, and remove the bay leaf. Add in spinach and salt & pepper and saute again for about 3 minutes to thicken up the sauce.
Turn off the Instant Pot, and serve alongside basmati rice or on it's own. Enjoy!
Grab an Instant Pot here ? Buy it: https://amzn.to/2qYcwnP
Forkly.com is a participant in the Amazon Services LLC Associates Program, an affiliate advertising program designed to provide a means for sites to earn advertising fees by advertising and linking to Forkly.com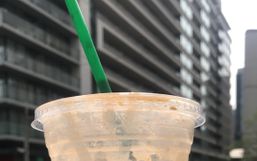 So disclaimer: I'll pretty much try anything that's new and plant-based at Starbucks.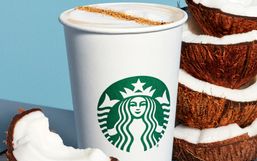 The vegan diet continues to gain popularity and not to mention lactose allergies are on the rise too.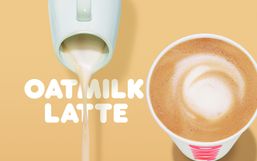 Earlier this week Starbucks announced that they're officially offering 2 new non-dairy beverages nationwide.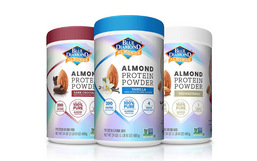 Blue Diamond Growers is entering 2020 with a brand new product, Blue Diamond Almond Protein Powder made from 100% pure almond...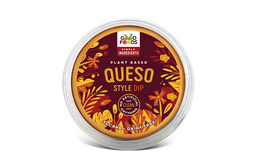 The plant-based diet trend is growing and it shows no signs of stopping!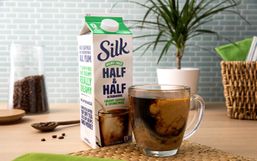 Silk, America's number 1 plant-based beverage brand is back with another exciting announcement!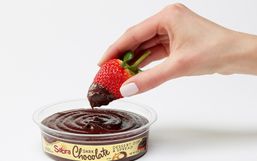 If you haven't heard of dessert hummus yet, it's essentially a sweet spin on a traditionally savory chickpea-based dip.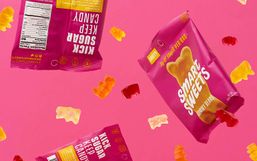 It's no secret that sugar isn't good for you, especially the refined kind we find in sweets.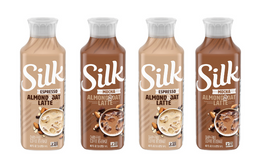 If you don't have time to head to a coffee shop this morning to score your favorite latte, don't fret! Silk, America's No.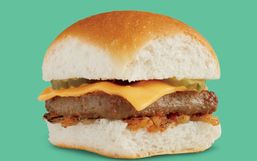 Brace yourselves because White Castle has unveiled amazing news! White Castle announced that they will soon become the very first...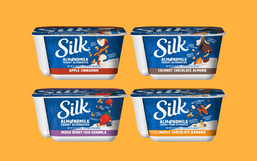 Silk, America's number 1 plant-based beverage brand is constantly thinking up new, innovative products so you don't have to miss...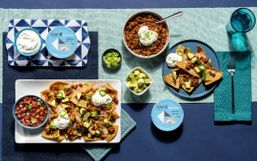 With more consumers searching for dairy-free alternatives, companies like Kite Hill are on a mission to deliver.