Gluten Free eating doesn't need to feel like a punishment! There are so many recipes out there now that not only accommodate dietary restrictions, but use them to create more creative meals. Whether you are Gluten Free or you have a friend who is, use these recipes to mix up your normal supper menu and introduce your tastebuds to these new and exciting flavors.
1. Sundried Tomato Chickpea Burgers 
It's almost BBQ season, but this time it doesn't mean that our Gluten Free and Vegan friends can't join us! These burgers are so gourmet and delicious, you'll have the meat lovers opting for this flavorful dish.
2. Coconut Lime Chicken
Chicken is an easy go-to for families after a long day at school and work, but it can get SO boring. Surprise your loved ones with this exotic and clean dish that will fuel your kiddies for their after school activities.
3. Pomegranate Soy Glazed Salmon
Pomegranate makes a beautiful garnish on both breakfast and supper dishes, but this recipe uses it as a main source for sweet flavor. Switch up your average salmon glaze with this sweet and sour topping. Pair with your favorite local produce and obviously a glass of wine!
4. Fish Tacos with Chipotle Lime Crema
Tacos. Alright you're already on board right? Right. You know those sauces they have at all the taco stands and restaurants? Well now you can replicate it at home in your blender! Have a Taco Tuesday party that puts those taco chains to shame.
5. Easy Asian Quinoa Slaw
Asian Quinoa Slaw can be an appetizer, side or a main! This recipe makes for a great lunch so make it on Sunday night for supper and save some for work the next day. It will make your Monday ever so manageable.
6. Chicken and Dumplings
Save some money and make your take out at home. You may think that this looks too difficult, but I believe you can make it! And once you're done, it will be so delicious, you'll want to make it all over again.
7. Perogies
Perogies will always be a crowd favorite, but those massive bags of them from the grocery store can be loaded with gluten and salt. Save your stomach some digestion issues and create these little wonders at home.
8. Gnocchi Mac and Cheese
It's a chilly or rainy spring day out and all you want is comfort food. But most comfort food is packed with gluten! What will you do? You'll go to Forkly.com and dig up this genius recipe that not only skips the gluten, but makes Mac and Cheese a socially acceptable meal at a dinner party. You are so welcome.
9. Ground Turkey Sweet Potato Skillet
This skillet recipe has been a hit at my house. Often I'll come home and want to throw whatever I have in the cupboards and in the fridge into one pot and let it cook. That's exactly what this is! It's rich with flavor include notes of onion, garlic, and cheesey goodness. Sometimes I'll use goat cheese in place of mozzarella.
10. Caramelized Onion Rosemary Chicken
Yet another delicious chicken skillet that will blow your mind and make your forget that you ever thought chicken was boring.
11. Green Pea Soup 
Another rainy day favorite is now available without gluten or dairy! Create this dish in half an hour or less and enjoy with some gluten free crackers or bread.
12. Southwest Cobb Salad with Smokey Chilli Lime Dressing
Colorful, healthy and oh so good! This is one masterpiece of a salad and I cannot wait to create it this summer. On a hot day, throwing some chicken on the BBQ and mixing with fresh produce save the heat from the oven filling your home and is a healthy alternative to the average BBQ'd burger.
13. Zucchini Noodle Alfredo
A heavy, creamy pasta dish redeemed by the Spiralizer! If you don't have one – you need one. Create this curly noodles and create this yummy dish that will make you feel like you're not missing out on anything in the Gluten world.
14. Lentil and Goat Cheese Stuffed Sweet Potato
Not only is this entree or appetizer so fancy looking, but it's packed with protein and is simple to create. Don't forget to top with some fresh greenery to make it come to life and look enticing!
15. Rosemary Short Ribs 
Impress your dinner guests with this one pot wonder. It's so flavorful your guests will be asking for seconds – they won't even notice that it is gluten and dairy free.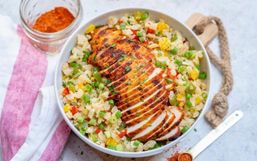 New Year's Eve is an opportunity to reflect on the previous year. For many, ringing in the new year is a chance to start fresh and...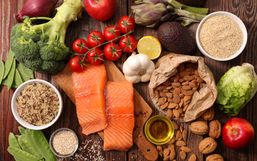 Being comfortable in your body is essential to living a happy life.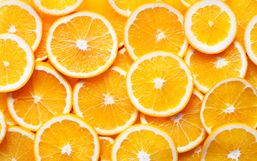 Surely you've heard the word antioxidant thrown around time and time again.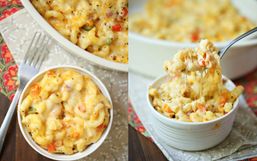 Weight Watchers has reinvented itself over the years and because of that, it is becoming more popular now than ever.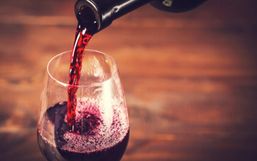 There's no better way to wind down from a busy day than to catch up on your favorite shows with snacks in hand, amirite?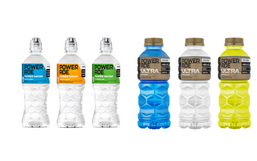 Coca Cola Company unveiled that they are launching two new zero-sugar products to their Powerade brand.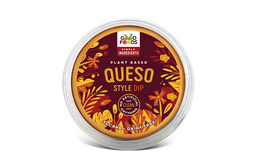 The plant-based diet trend is growing and it shows no signs of stopping!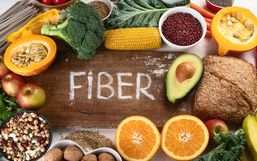 For some, healthy eating is no easy feat. The secret to being successful is to create a balanced approach that allows you to fill...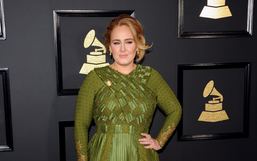 Adele, singer-songwriter and multi-Grammy winner has been making headlines for several years, mostly due to her incredible music...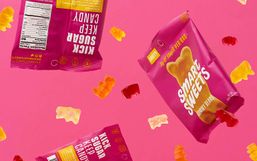 It's no secret that sugar isn't good for you, especially the refined kind we find in sweets.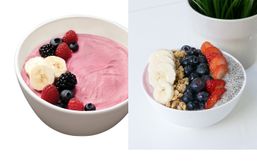 Yogurtland, the leader in self-serve frozen yogurt has no shortage of delicious options.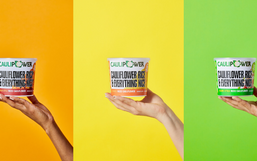 With more people searching for healthier options, companies like CAULIPOWER is committed to delivering.