Meatballs are one of my favorite comfort foods. For me, I love serving them with green beans or a roasted and stringed spaghetti squash and lots of marinara sauce. When I began living a more healthy lifestyle I also began swapping out high-fat meats for the leaner kind, like chicken and turkey. Meatballs was the first to get the change and I was pleasantly surprised at how the taste seemed almost enhanced in the leaner version. Not to mention the fact that I could eat more, and not feel like it was a heavy meal afterwards. Adding pork to the recipe definitely adds some fat, but used in a 2:1 ratio it can do just enough with bringing out that juicy Italian meatball flavor. As for the gluten-free and dairy-free aspect of this – traditionally, many would have added parmesan cheese and regular bread crumbs. Trust me on this one though, they will not be missed in this recipe. Gluten-free breadcrumbs are easily found at your local grocer, or you can make your own with gluten-free bread. Give these a go and roll your way into a meatball you can feel good about and your body will thank you for.
Ingredients
1 lb Ground Chicken
1/2 lb Ground Italian Sausage Meat
1/2 cup gluten-free bread crumbs
2 eggs
1 tbsp minced garlic
Italian seasoning, to taste
Salt & pepper, to taste
Equipment
Baking sheet
Parchment Paper
Mixing Bowl
Method
Preheat oven to 375 degrees Fahrenheit.
Combine all your ingredients in a bowl, mix together. This is often best done with your hands.
Prepare your baking sheet by lining it with parchment paper.
Roll your mixture into balls and place about 1 inch apart from each other on the parchment lined baking sheet. You can choose to make large or small meatballs, but be sure to keep them all consistent so that they all bake at the same rate. The mixture will be soft, and rolling into balls by hand may be a little tricky, but it pays off!
Bake for 35-45 minutes depending on the size of the meatball (for very large - increase cooking time). Half way through, optionally you can turn the meatballs over for more consistent browning.
When finished, the meatballs should reach an internal temperature of 165 degrees.
Serve with marinara sauce.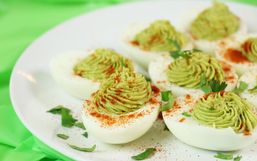 With a combination this good, we just had to make it! By simply mixing in avocado into the yolks along with a small amount of...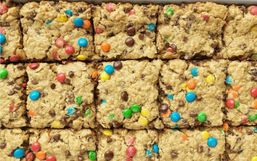 With gluten-free diets on the rise recipes that are gluten-free are gaining popularity.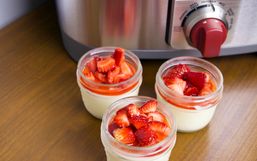 As part of my review of the Wolf Gourmet Multi-Function Cooker, I developed some recipes to test this amazing appliance out in...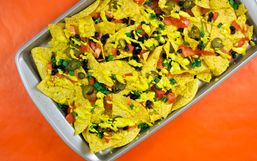 When I first went vegan, there were a few foods I really struggled to let go of. Cheese-covered nachos were one of them.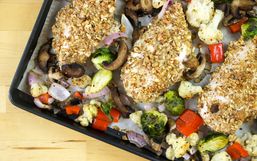 Sheet pan dinners are the answer to all your weekday dinner problems.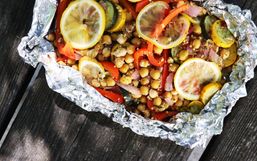 As someone who now eats a mostly plant-based diet, I've found myself stumped on how to enjoy BBQ meals this summer.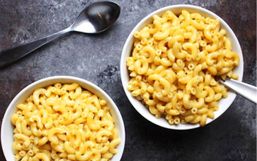 There are copious amounts of recipes for the Instant Pot that are swimming around the internet these days.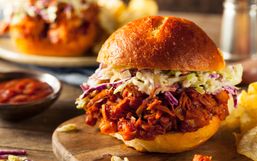 The best part of every party is undoubtedly the food. If you're not eating good food are you really having a good time?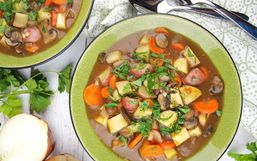 When you follow a restrictive diet, the hardest part about any holiday can be the food options.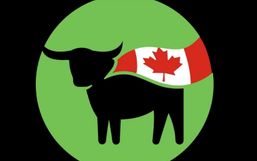 Buckle up Canadian friends because the news we've all been waiting to hear is finally here!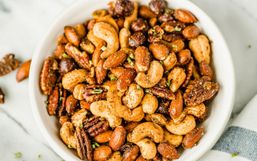 The paleolithic diet, also known as the paleo diet, the caveman diet, or the stone-age diet is a meal plan that predominately...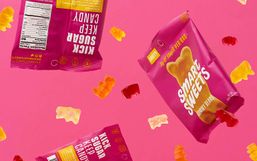 It's no secret that sugar isn't good for you, especially the refined kind we find in sweets.