Silk, America's number 1 plant-based beverage brand is constantly thinking up new, innovative products so you don't have to miss out on your favorites. Whether you have a dairy allergy or intolerance, follow a vegan diet or simply enjoy trying new things, Silk has a long list of enticing dairy-free products you need to try! Their newest innovation, Silk Almondmilk Mix-Ins Yogurt Alternatives provides a great snack option for those seeking great taste but no dairy.
Silk Almondmilk Mix-Ins Yogurt Alternatives is a perfect plant-based substitute for traditional yogurt. The lineup features creamy almondmilk-based yogurt and the perfect amount of mix-ins to add a delicious crunch to every bite. The lineup is also vegan, dairy-free, gluten-free, free of artificial flavors and high fructose corn syrup and is also a Non-GMO Project Verified product. You'll have your choice of not one, but four, delicious flavors, Apple Cinnamon, Coconut Chocolate, Maple Chocolate Banana, and Mixed Berry Chia Granola. Silk Almondmilk Mix-Ins Yogurt Alternatives are available now in retailers nationwide.
"Silk is committed to providing its consumers with plant-based options for snacking on the go by expanding our dairy-free yogurt options," said Joshua Cook, Brand Manager of Plant-Based Yogurt for Silk. "Silk Almondmilk Mix-Ins Yogurt Alternatives are yet another way to easily swap plant-based options into your family's diet without sacrificing great flavor"
Let's take a closer look at the new offerings:
Apple Cinnamon
The Apple Cinnamon option features flavors of your grandmother's apple pie! Made with dried apple pieces, cinnamon granola, and a creamy vanilla yogurt alternative.
Coconut Chocolate
This flavor features a coconut-flavored yogurt alternative as well as almond pieces, toasted coconut and little squares of decadent dark chocolate — what's not to like?
Maple Chocolate Banana
Banana, granola, maple almond slices, and dark chocolate chips come together with a creamy vanilla yogurt alternative to give you one delicious snack!
Mixed Berry Chia Granola
Mixed Berry Chia Granola is chock full of nutrients from flax seeds and chia seeds! The granola is combined with a fruity mixed berry yogurt alternative that you're seriously going to love!
ICYM: Silk launched ready-to-drink dairy-free lattes, a new plant-based half & half alternative, and a dairy-free heavy whipping cream alternative!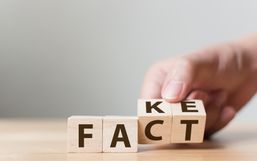 Have you ever gotten stuck falling, or diving head-first, down a rabbit hole of amazingly satisfying food videos on Facebook or...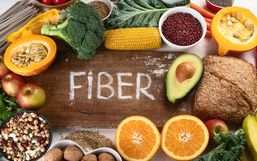 For some, healthy eating is no easy feat. The secret to being successful is to create a balanced approach that allows you to fill...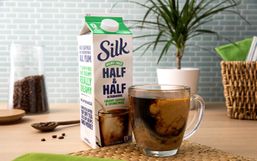 Silk, America's number 1 plant-based beverage brand is back with another exciting announcement!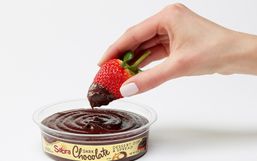 If you haven't heard of dessert hummus yet, it's essentially a sweet spin on a traditionally savory chickpea-based dip.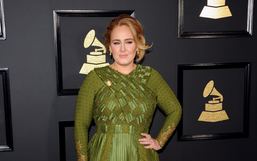 Adele, singer-songwriter and multi-Grammy winner has been making headlines for several years, mostly due to her incredible music...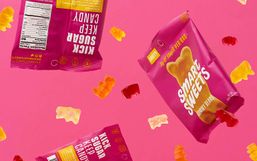 It's no secret that sugar isn't good for you, especially the refined kind we find in sweets.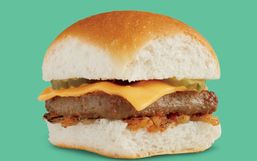 Brace yourselves because White Castle has unveiled amazing news! White Castle announced that they will soon become the very first...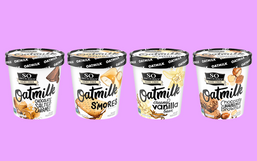 With dairy allergies and vegan dietary preferences on the rise, companies are making the commitment to offer their consumers more...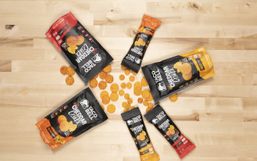 Alright Taco Bell fans, you're in for a treat today! You can now take your favorite Taco Bell flavors on the go with you with the...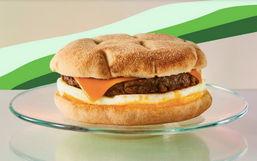 Good news Canadian friends, Starbucks Canada is the next coffee chain to partner with Beyond Meat to bring you a delicious...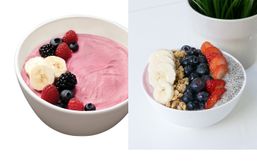 Yogurtland, the leader in self-serve frozen yogurt has no shortage of delicious options.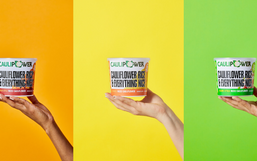 With more people searching for healthier options, companies like CAULIPOWER is committed to delivering.