Silk, America's number 1 plant-based beverage brand has added a brand new product to its dairy-free lineup and you seriously need to try it! The new Silk Dairy-Free Heavy Whipping Cream Alternative is the first of its kind and allows us to enjoy heavy whipping cream without the dairy. Lactose allergies and plant-based dieters rejoice!
But wait, the product gets better. Not only is it dairy-free but it also contains 0 grams of sugar per serving, is carrageenan-free, gluten-free, and is a non-GMO verified product. Use this product to enhance your favorite dessert, add it to sauces, soups, and any other way you would normally enjoy heavy whipping cream. Silk Heavy Whipping Cream Alternative can be used cup-for-cup in any recipe making it an easy and great subsitute to dairy-based whipping cream.
"Silk saw an opportunity for a plant-based heavy whipping cream alternative and wanted to provide an easy swap for those looking to incorporate more dairy-free options into their diet," said David Robinson, senior brand manager for Silk. "As America's No. 1 plant-based beverage brand, we see it as our responsibility to create plant-based options that everyone will love and enjoy."
Silk Dairy-Free Heavy Whipping Cream Alternative is available now at grocery stores nationwide in the US. The new product has a suggested retail price of $4.49 per pint. To find the new Silk product near you, visit silk.com.
Want to try this product with delicious plant-based desserts? Check out these 10 vegan desserts even carnivores will enjoy! You could even enjoy it for breakfast with this vegan lemon cream pie overnight oats recipe. For more plant-based recipes, read here.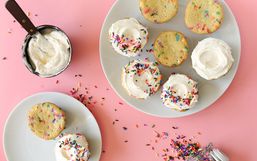 Plant-based lifestyles are becoming increasingly more popular. For some, this stems from animal rights and a personal decision to...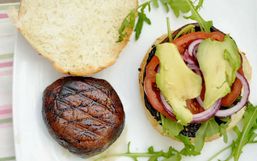 When the warm weather rolls around you'll quickly notice all the barbeques that start to fill the air with their enticing aroma.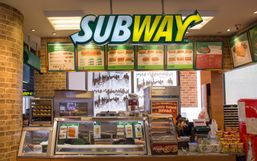 Beyond Meat is spreading like wildfire. More and more fast-food chains are hopping on the plant-based bandwagon.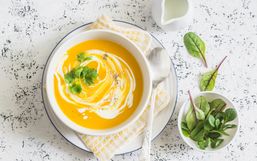 The 77th annual Golden Globes took place last night, Sunday, January 5th, 2020 and while many had their eyes fixed on the...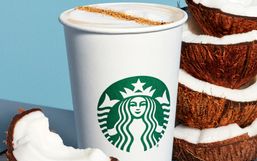 The vegan diet continues to gain popularity and not to mention lactose allergies are on the rise too.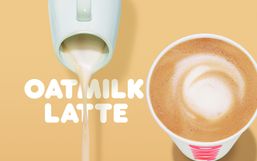 Earlier this week Starbucks announced that they're officially offering 2 new non-dairy beverages nationwide.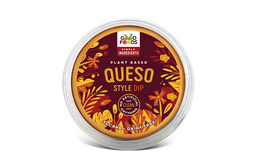 The plant-based diet trend is growing and it shows no signs of stopping!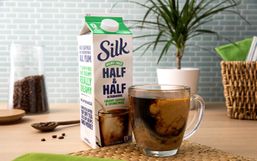 Silk, America's number 1 plant-based beverage brand is back with another exciting announcement!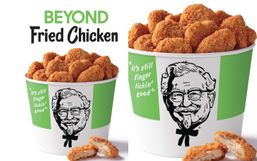 Good news friends, KFC and Beyond Meat are announcing an expanded test of the Beyond Fried Chicken!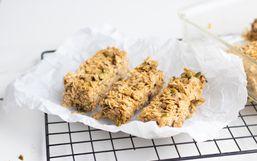 Granola bars are perfect for so many moments: breakfast time; an at-work or school-safe snack; a picnic, playground, or...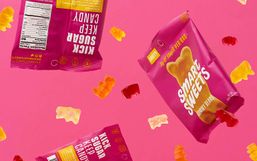 It's no secret that sugar isn't good for you, especially the refined kind we find in sweets.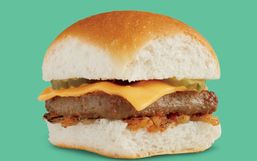 Brace yourselves because White Castle has unveiled amazing news! White Castle announced that they will soon become the very first...