If you don't have time to head to a coffee shop this morning to score your favorite latte, don't fret! Silk, America's No. 1 plant-based beverage brand is bringing convenience to you with the launch of their new Ready-To-Drink Dairy-Free Lattes. No need to wait in a line because coffeeshop-quality lattes can now be conveniently stored in your fridge! The new Silk Lattes feature a combination of smooth almond milk and creamy oat milk and the best part, you won't even miss the dairy version! The new products are available in Espresso and Mocha flavors and both flavors feature high-quality, cold brew Arabica coffee with rich espresso. The mocha flavor features 3 different types of cocoa and together they create a perfectly delicious chocolate flavor that you are truly going to love!
The Silk Ready-To-Drink Lattes are available now in retailers nationwide including Target, Kroger, HEB, and Fairway with a suggested retail price of $5.49 for a 48-ounce bottle. Check out Silk.com to find a retailer near you.
"Skip the line, chatter and spotty Wi-Fi with Silk Lattes — the perfect way to savor a coffeehouse-quality latte from the comfort of your home," said David Robinson, Senior Brand Manager for Silk. "Silk is excited to enter the coffee category with a dairy-free and hassle-free option that brings barista-quality coffee into your home, minus the upcharge.
This isn't the only exciting news! For ultimate convenience, you can get the new Silk Ready-To-Drink Lattes delivered straight to your door with Amazon Fresh! Try a bottle for just $0.25 at https://www.Amazon.com/SilkLattee. Keep in mind this deal is only for Amazon Prime members in select Amazon Fresh locations and limited to one per customer while supplies last! So hurry and score yours now!
The brand is also committed to sustainability which means you can indulge in your favorite dairy-free beverages guilt-free! The Silk Lattes come in a recyclable bottle and 80% of its material is made from renewable sugarcane. Additionally, the coffee found in the Silk Lattes is also grown by UTZ certified farmers. For those that don't know, UTZ is a program and label for sustainable farming. Finally, the Silk Lattes are also Non-GMO Project Verified products.
ICYM: Silk has kicked off the new year with more exciting innovations. Silk launched Dairy-Free Heavy Whipping Cream Alternative that can enhance your favorite dessert, sauces, soups or any other way you would normally enjoy heavy whipping cream! Silk also launched a new Plant-Based Half & Half Alternative that seriously enhances your favorite cup of coffee! These new delicious dairy-free products only leave us wondering, what's next?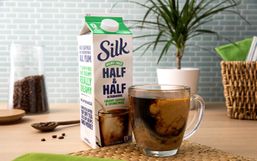 Silk, America's number 1 plant-based beverage brand is back with another exciting announcement!
A couple months ago many Vegan Americans sat in envy while Canadians had the release of the Beyond Meat burger at the fast food...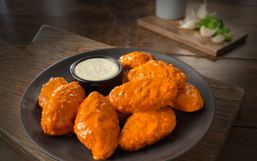 With vegetarian and vegan diets on the rise, more restaurants are hopping on the meatless trend train.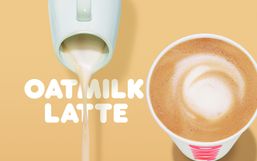 Earlier this week Starbucks announced that they're officially offering 2 new non-dairy beverages nationwide.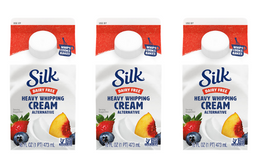 Silk, America's number 1 plant-based beverage brand has added a brand new product to its dairy-free lineup and you seriously need...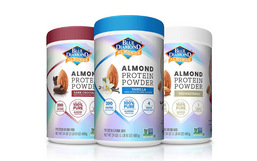 Blue Diamond Growers is entering 2020 with a brand new product, Blue Diamond Almond Protein Powder made from 100% pure almond...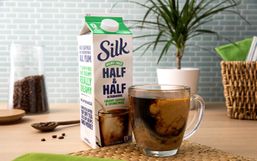 Silk, America's number 1 plant-based beverage brand is back with another exciting announcement!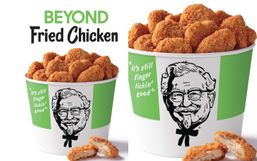 Good news friends, KFC and Beyond Meat are announcing an expanded test of the Beyond Fried Chicken!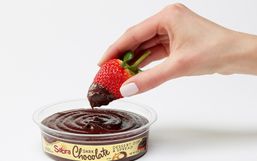 If you haven't heard of dessert hummus yet, it's essentially a sweet spin on a traditionally savory chickpea-based dip.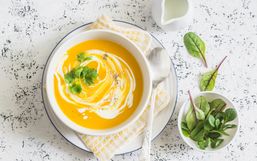 The 77th annual Golden Globes took place last night, Sunday, January 5th, 2020 and while many had their eyes fixed on the...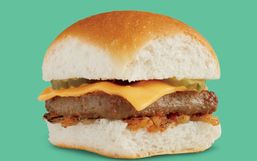 Brace yourselves because White Castle has unveiled amazing news! White Castle announced that they will soon become the very first...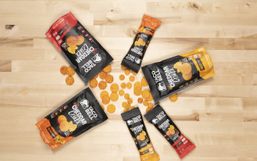 Alright Taco Bell fans, you're in for a treat today! You can now take your favorite Taco Bell flavors on the go with you with the...