Silk, America's number 1 plant-based beverage brand is back with another exciting announcement! This time they're unveiling a new Dairy-Free Half & Half Alternative. Your morning cup of coffee is about to get so much better!
The new Silk Dairy-Free Half & Half Alternative will feature a neutral flavor and the perfect creamy texture that makes it a perfect dupe to dairy half & half.  It's worth noting that Silk is the first brand to introduce a half & half alternative that uses oat milk as a part of its formulation. The oat milk helps to provide that wonderful taste and texture you know and love of dairy milk. Consider adding it to your favorite cup of coffee, tea, lattes and beyond!
You'll be pleased to discover this new product is dairy-free, nut-free, gluten-free and doesn't contain any artificial flavors. It also a Non-GMO Project verified product that contains zero grams of added sugar and just 1.5 grams of fat. Silk Dairy-Free Half & Half Alternative is available now in retailers nationwide for a suggested retail price of $4.29 per 32-ounce carton.
To celebrate the lunch of the new Dairy-Free Half & Half Alternative, Silk is offering customers a half-off coupon that is valid from now through February 17. Get the coupon HERE.
"Silk is excited to expand its lineup of dairy-free options for those who want a splash of cream — without the 'moo' — in their morning brew," said Martha Opela, Senior Brand Manager for Silk. "Silk Dairy-Free Half & Half Alternative tastes great and supplies the creaminess you crave, without any dairy or added sugar, and it's hitting shelves at the perfect time — the thick of winter, when cozying up with a cup of coffee just feels right."
ICYM: Silk launched a new Dairy-Free Heavy Whipping Cream Alternative last week. This new product not only offers plant-based dieters more options but is also a great alternative for those with lactose allergies. The Silk Dairy-Free Heavy Whipping Cream Alternative can be used in many recipes from soups to sauces and to enhance desserts too. It's available now nationwide in retailers near you.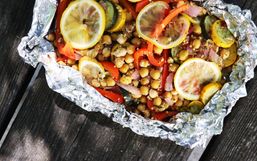 As someone who now eats a mostly plant-based diet, I've found myself stumped on how to enjoy BBQ meals this summer.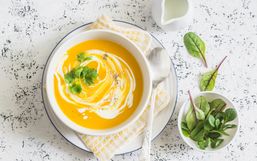 The 77th annual Golden Globes took place last night, Sunday, January 5th, 2020 and while many had their eyes fixed on the...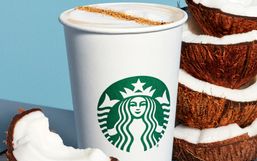 The vegan diet continues to gain popularity and not to mention lactose allergies are on the rise too.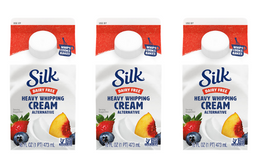 Silk, America's number 1 plant-based beverage brand has added a brand new product to its dairy-free lineup and you seriously need...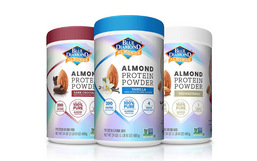 Blue Diamond Growers is entering 2020 with a brand new product, Blue Diamond Almond Protein Powder made from 100% pure almond...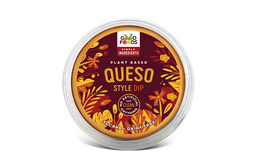 The plant-based diet trend is growing and it shows no signs of stopping!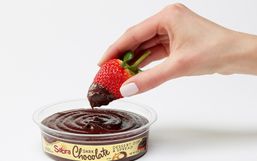 If you haven't heard of dessert hummus yet, it's essentially a sweet spin on a traditionally savory chickpea-based dip.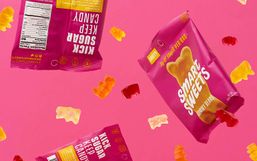 It's no secret that sugar isn't good for you, especially the refined kind we find in sweets.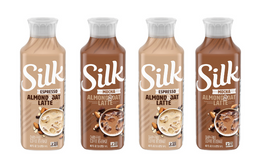 If you don't have time to head to a coffee shop this morning to score your favorite latte, don't fret! Silk, America's No.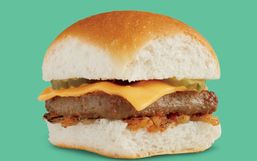 Brace yourselves because White Castle has unveiled amazing news! White Castle announced that they will soon become the very first...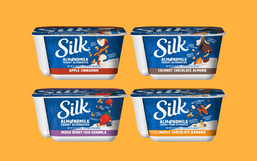 Silk, America's number 1 plant-based beverage brand is constantly thinking up new, innovative products so you don't have to miss...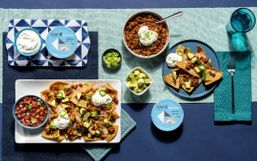 With more consumers searching for dairy-free alternatives, companies like Kite Hill are on a mission to deliver.