If you're looking for new ways to get creative with your Instant Pot, try starting off with recipes that don't require a lot of steps or a lot of ingredients, yet deliver a fast and tasty meal in under 15 minutes.
Like this one, perhaps.
If you're a huge fan of take-out orange chicken, then you'll be very pleased with this homemade version that requires very little attention, with a very impressive result.
Want New Instant Pot Recipes and Content Delivered Straight To Your Inbox? Sign up for our Instant Pot Email Newsletter!
With it's sweet and tangy flavor, both kids and adults alike will enjoy this meal! Not only that, but it makes incredible leftovers if you don't happen to finish the whole dish the first night.
If you're new to the Instant Pot and all it's weird and wonderful ways, add this recipe to your collection, because it's surely one you'll be coming back to, time and time again.
If you're looking to discover more about your Instant Pot, read more in our article
If you're seeking more recipes to create with your Instant Pot, check out
OR – Grab an Instant Pot here, starting at $129 for an 8qt:  http://amzn.to/2vBkaIC

Ingredients
4 thick chicken breasts, cubed
3/4 cup dark, sweet bbq sauce
2 tbsp soy sauce (we used tamari gluten free)
3/4 cup orange marmalade
1 tsp cornstarch
1/4 cup chopped green onions for garnish
Method
Place your raw cubed chicken breasts into the Instant Pot, adding bbq sauce & soy sauce along with it. Give it a quick stir.
Making sure the steam valve is turned to "seal", set the Instant Pot on MANUAL HIGH PRESSURE for 4 minutes.
Once finished, do a quick release of pressure by turning the valve to release. Once the steam has finished releasing, carefully remove the lid.
Take about 1/4 cup of the sauce from the mixture and add 1tsp of cornstarch, and mix well. Add back into the Instant Pot.
Next, add in the orange marmalade. Mix well.
Now set the Instant Pot to "Saute" and cook for about 5-6 minutes or until the sauce is thickened up.
Turn off the Instant Pot and let the chicken & sauce rest for about 5 more minutes.
Spoon out and serve over rice or vegetables, and top with chopped green onion. Enjoy!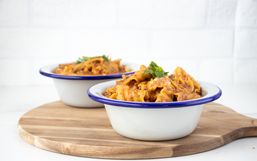 There is no comfort food quite like lasagna and I'm not talking about the frozen version picked up from the grocery store when...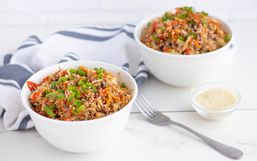 Egg rolls are delicious, let's be honest. But they're crazy unhealthy because they're usually deep fried in those little wrappers!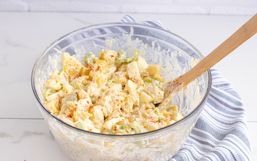 Everyone's potluck favorite is about to get so much easier! Today, we're sharing how the Instant Pot can prepare potato salad...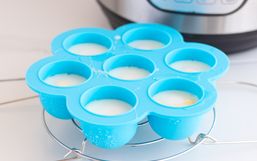 Poached eggs are a delicious addition to your breakfast and a great way to add protein without all the extra oil of a fried egg.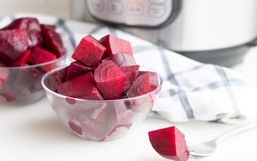 While I love root veggies, they can take a long time to cook. Plus, my oven lets off a lot of heat, making me hesitant to use it...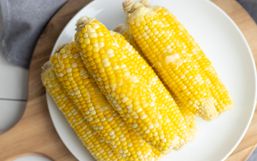 Corn on the Cob is almost in season in our area, but it's already available in grocery stores and is the perfect summer side dish!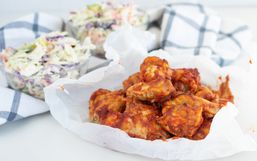 Chicken wings are a favorite meal for many, whether you're eating out at a restaurant or sitting around the dinner table with your...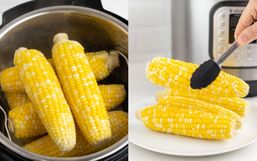 The Instant Pot has built quite a reputation for itself. It can cook meals quickly and often, will require minimal effort too.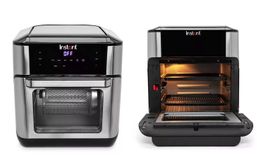 With so many kitchen gadgets on the market, it's hard to know which ones are worth the prime real estate in your kitchen.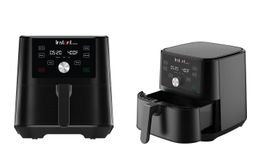 Deep-fried foods are delicious but they come with a cost. Often dripping in oil and full of fat, these not so healthy foods can...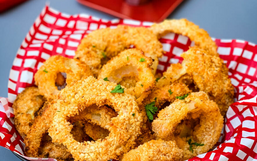 Everyone and their besties have an Instant Pot pressure cooker these days, and if you don't have one yet, you really need to get...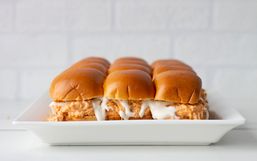 Parties happen all year round and instead of taking on the task of cooking for a crowd, make your next party a potluck party!