Eating a plant-based diet isn't for everyone, but for me – I love it! So in our home, I'm vegan and everyone else…is not. So when putting together a healthy dinner, if I dare hope to serve up a vegan dish – it better be good enough to get away with the lack of meat and dairy.
Somewhere along the way, while opting for a more high-fat, low-carb way of living while still being vegan, this recipe came to be. Since then, it's been my go-to. There's no prep time needed to chop anything, it's so simple you just toss everything into the pot and let it cook on the stovetop in no time.
It's chunky like a stew, with a creamy coconut milk base, and just a hint of spice that will keep that warmth going through your whole body as you enjoy it. While we used a Vindaloo curry paste in this (slightly spicy), you can easily swap that out for a mild Indian curry paste as well to suit your own tastes.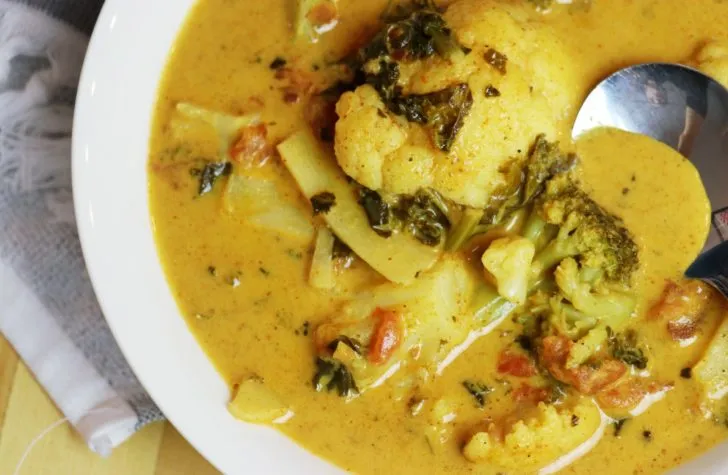 In our home, this is our comfort food. To be completely honest, I make it about once a week and we've not gotten sick of it yet! That's rare.
If you're a low-carb dieter (or full-blown ketogenic dieter) this recipe is one that will keep you satisfied while keeping the carbs low, sugar out of it, and complete with healthy fats to keep you sustained.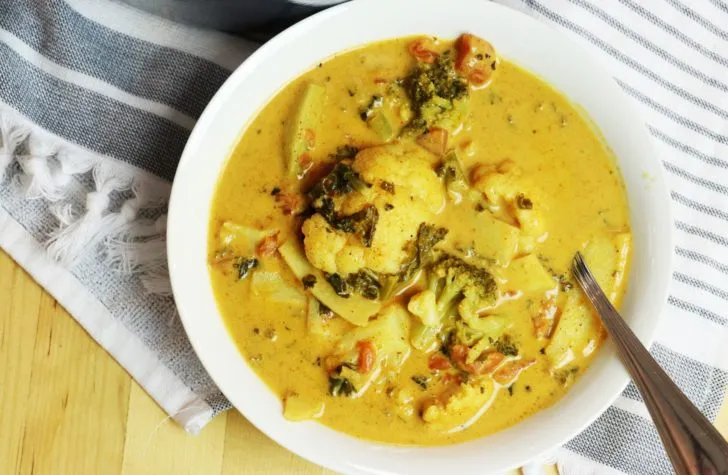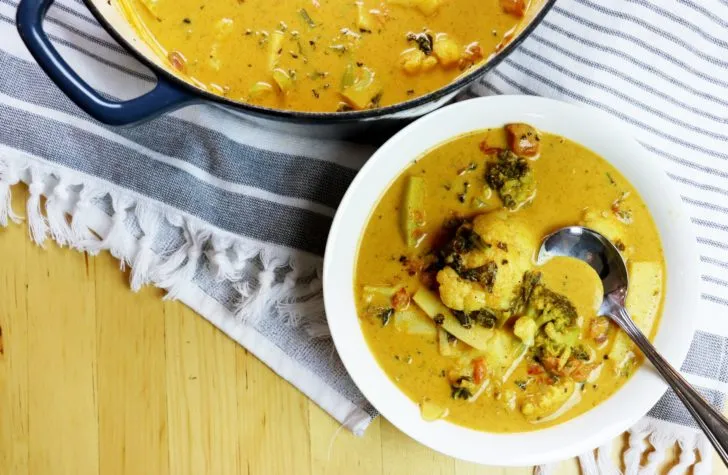 Ingredients
2 cans full-fat coconut milk
2 cups canned diced tomatoes, not drained
1 can bamboo shoots, strained
4 cups assorted frozen veggies (we used low-carb options: broccoli, cauliflower & kale)
1 tbsp salt, plus more to taste
1/2 cup Indian curry paste (we used Patak brand)
Equipment
Large Stovetop Pot W/ Lid
Method
Dump all of your ingredients into your pot, mix quickly and then set your stovetop to HIGH, bringing your curry to a boil, uncovered (about 10 minutes).
Once boiling, place the lid on the pot, set to LOW to simmer for another 20 minutes, stirring occasionally.
That's it! Enjoy!
When it comes to preparing for a big date or event, we have so much to think about.
Canada Day is coming up and we can't wait to celebrate! But, what makes Canada so special anyway?
Charcuterie boards may not be new but they have become one of the hottest food trends as of late and for good reason!
Mmm... nothing quite beats tender chicken wings smothered in your favorite sauces.
It's finally Autumn and we are able to sip out Pumpkin Spice lattes, cozy up by the fire and eat that warm comfort food with loved...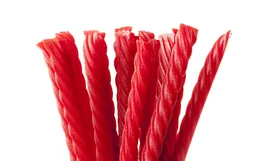 By now I think it is fair to say almost everyone knows what it means to be gluten-free.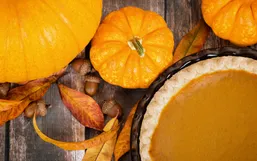 When I think about pumpkins I often find myself reminiscing or wishing it was the season of Fall.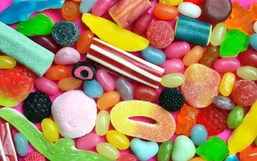 Our bodies can do strange things, especially when it comes to cravings.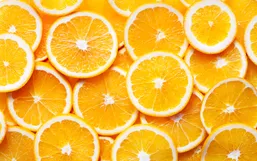 Surely you've heard the word antioxidant thrown around time and time again.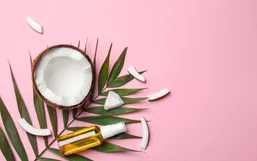 Coconut oil is an incredible natural oil to be keeping in your kitchen.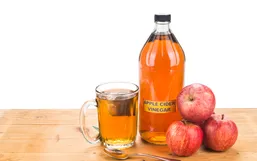 When it comes to the natural health community, apple cider is most likely the most popular type of vinegar and for good reason!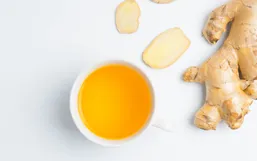 Ginger has been used for thousands of years to treat minor illnesses.