Cinco de Mayo is nationwide celebration that occurs every year on May 5th. On this day, friends and families come together and enjoy traditional Mexican food and drinks while celebrating Mexican heritage and pride. As with most holidays, the most important part of any party is the food. For that reason, we've put together a list of 8 delicious appetizers that will make this Cinco de Mayo celebration one to remember.
Here are 7 great recipes to consider serving at your Cinco de Mayo party this year:
(Click images for full recipes)
1. Cheese and Bacon Jalapeno Poppers
[Source: KraftRecipes.com]

2. Spicy Mango Salsa
[Source: ChefHeidiFink.com]
3. Chicken Tequila Taquitos
[Source: Food.Gather.com]
4. 7-Layer Mexican Dip
[Source: PennyMaxwell.wordpress.com]
5. Spicy Guacamole
[Source: FancyLittleThings.com]
6. Mini Taco Salads
[Source: jpvpk.gov]
7. Mini Mexican Pizzas
[Source: KidsFunReviewed.com]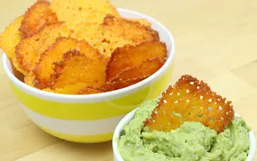 The keto lifestyle can be a crazy one to wrap your head around - where fat is good, and carbs are bad. Wait, fat is good?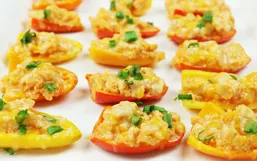 When you're starting or living on a low-carb diet, snacks and appetizers is often the biggest hurdle to overcome.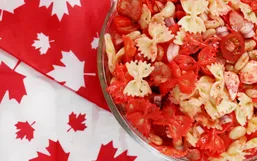 So you've volunteered yourself to bring a salad to your Canada Day festivities this weekend. Splendid!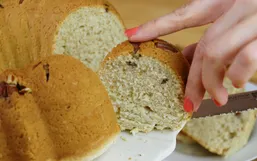 Ever come home from the store and unloaded your bags and had the devastating realization that your tub of ice cream was left too...
Dinner parties are so much fun to throw with friends and family. You sit down at a lovely table and enjoy good quality food over...
Halloween is the perfect time for parties. It is a chance to dress up in a ridiculous costume and just have fun.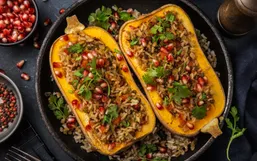 Thanksgiving is all about spending time with family and friends.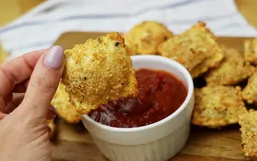 These baked crispy raviolis are like bite sized pasta casseroles you can serve at a party, or enjoy for dinner.
When it comes to potlucks, there's one classic dish that always seems to make the table, and that's crockpot meatballs.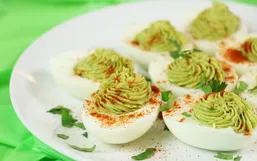 With a combination this good, we just had to make it! By simply mixing in avocado into the yolks along with a small amount of...
Easter is just around the corner and no Easter dinner is complete without deviled eggs.
July 4th has been a day of patriotism for American's ever since the Declaration of Independence was adopted back in 1776.