When I first went vegan, there were a few foods I really struggled to let go of. Cheese-covered nachos were one of them. You see, I grew up with Friday Family Nights where my dad and I would go to Blockbuster to pick out a movie rental (remember those?!) and then go home to chow down on a "treat meal" on the living room floor as a little family-of-three. Those evenings are one of my favorite childhood memories. And let me tell you, homemade nachos made frequent appearances on family nights! I mean, they're the perfect meal for sharing! But when I recently decided to stay away from cheese, I thought the best part of nachos was gone. Bye nachos. Bye nostalgia.
Now I get that store-bought vegan cheese exists, but to be honest it's just not my favorite. Enter: This homemade vegan queso.
To get that cheesy flavor this recipe uses nutritional yeast, which not only tastes amazing but is also iron-rich – great if you're following a vegan diet! Soaked cashews help achieve a creamy texture and the jalapeno peppers and brine give it a little pop! This "cheese" is so good that you don't even miss the melty cheddar that is normally on nachos. Not sure? Give it a try next Friday and I promise, you'll be saving this recipe for weekends to come.
Ingredients
1 1/2 cup raw cashews, soaked
3 tbsp nutritional yeast
1 tsp salt
1 tsp garlic, minced
1/2 tsp chili powder
6 pickled jalapeño slices
6-8 tbsp pickled jalapeño juice
Hot water
2 bags vegan corn tortilla chips
1/2 cup black beans
1/4 cup green onions
1/2 cup tomatoes, diced
Jalapeño slices (as many as you want)
Method
Preheat oven to 350 degrees Fahrenheit.
Quick soak cashews by placing them in very hot water for roughly 30-60 minutes.
In a food processor, combine soaked cashews, nutritional yeast, salt, chili powder, jalapeño slices, and jalapeño juice. Blend until smooth.
If the sauce is too thick for drizzling, add hot water or more jalapeño juice a little bit at a time to thin.
Arrange tortilla chips on a baking tray. Top with beans, tomatoes, green onions, and jalapeño slices. Drizzle generously with queso sauce.
Bake for 10 minutes or until heated through. Serve hot!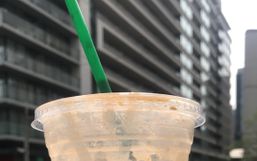 So disclaimer: I'll pretty much try anything that's new and plant-based at Starbucks.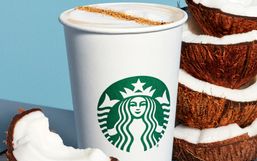 The vegan diet continues to gain popularity and not to mention lactose allergies are on the rise too.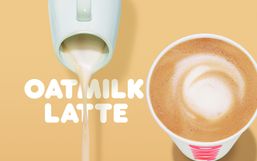 Earlier this week Starbucks announced that they're officially offering 2 new non-dairy beverages nationwide.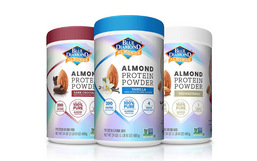 Blue Diamond Growers is entering 2020 with a brand new product, Blue Diamond Almond Protein Powder made from 100% pure almond...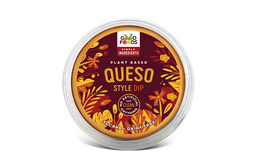 The plant-based diet trend is growing and it shows no signs of stopping!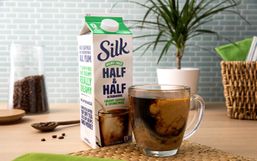 Silk, America's number 1 plant-based beverage brand is back with another exciting announcement!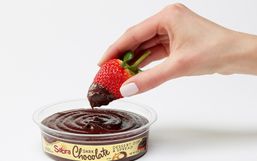 If you haven't heard of dessert hummus yet, it's essentially a sweet spin on a traditionally savory chickpea-based dip.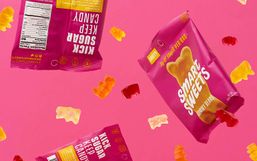 It's no secret that sugar isn't good for you, especially the refined kind we find in sweets.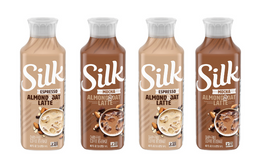 If you don't have time to head to a coffee shop this morning to score your favorite latte, don't fret! Silk, America's No.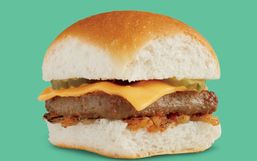 Brace yourselves because White Castle has unveiled amazing news! White Castle announced that they will soon become the very first...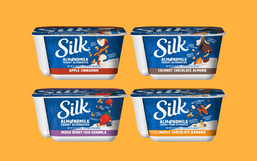 Silk, America's number 1 plant-based beverage brand is constantly thinking up new, innovative products so you don't have to miss...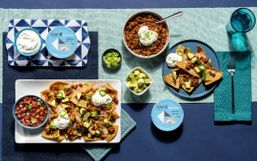 With more consumers searching for dairy-free alternatives, companies like Kite Hill are on a mission to deliver.