Mexican food is the bomb diggity. That's truly the first words I came up with to describe my feelings about it. So, I'm going with that. BOMB. DIGGITY. Feels right. I remember a time in my life when I thought Taco Bell was the height of Mexican food, until I had the real deal… Well, not the actually going to Mexico and eating Mexican food but rather, some high quality authentic Mexican restaurants. I'm sure it's pretty close, right? Regardless, making it at home can be a little intimidating. I mean, the flavors are so complex sometimes…it can be hard to know exactly how to emulate them at home. But you can. This list will help you get inspired to do so!
1. Mexican Street Corn
This only seemed to pop up on my radar in the last two years, but boy-oh-boy has it ever become a thing. A grilled corn cob topped with mayo, seasoning, and cheese… it's pretty insane. You don't just have to indulge in it when a street food truck has it available, because lucky for you – it's an easy make at home side.
2. Huevos Rancheros
A breakfast classic with a tostado topped with refried beans, a homemade salsa-like sauce and a fried egg. There's a few variations of these, but however you choose to make these, it's a winning combination of flavors that will have you wondering why you weren't making these every weekend before!
3. One-Pan Chicken Fajitas
A simple one-pan way to make a full meal that the whole family will enjoy, customize, and chow down on giving you more time to spend with your loved ones. We made these ones months ago for a recipe video, and it's become a regular menu item for many of us ever since!
4. Baked Chimichangas
A healthy spin on a classic, you can make chimichangas right at home – baked! No frying necessary, because they will be nice and crispy and everything you're craving.
5. One Skillet Mexican Rice Casserole
No matter what your Mexican dinner is tonite, you can always side it with some delicious and flavorful Mexican rice. This time, served up in a casserole. This one-skillet recipe saves you on the dishes and serves up all in the same dish.
6. Easy Mexican Coleslaw
Easy doesn't even really begin with this one. It's a one bowl mix all-the-things together and voila! What makes this Mexican is the spices in it, along with the cilantro. It will easily become a new favorite side to add to your dinner menus.
7. Guacamole
There's the store bought kind you can bring home, and then there's homemade. Trust me on this, there's a massive difference. You can tackle this recipe with ease. Not only that – but this is kind of a level-up guac. With tasty additions you might have not thought to add!
8. Homemade Mexican Churros
You will require some frying at home for these, but they're definitely needed on this list. A classic Mexican dessert that is actually possible at home!
9. Mexican Pot Roast
A slow cooker Mexican beef recipe that will have you walking in the door at dinner time to a waft of some enchanting scents…with the promise of a flavorful and hearty dinner!
10. Easy Chicken Sour Cream Enchiladas
Enchiladas are seriously SO easy. But they look so impressive. The first time I ever made them for my family they were quite impressed. None of them needed to know how truly easy it was for me…I'll let them live with the thoughts that I slaved for them.
11. Burrito Bowl
I'm a little burrito bowl obsessed. Giving up the wrap on a burrito I thought would be more devastating than it was. In fact, it became my preference. An easy way to enjoy them, without all the mess. Keep that mess in a bowl, and you get everything you want in a burrito, in a respectable way – with. a. fork. This homemade version is served up with an amazing creamy avocado sauce. Yum…
12. Fish Tacos With Lime Crema Sauce
If there's a lineup of tacos (woah, that sounds amazing btw) and I had the choice of filling – it would be fish. Fish tacos are so mild, yet lend themselves perfectly to the balance of all those incredible Mexican tastes. Since fish also takes so little time to cook, this whole recipe can be prepared in just 25 minutes!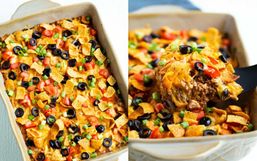 Whether you celebrate Taco Tuesday every week or like to dig into delicious tacos occasionally you have got to try these tasty and...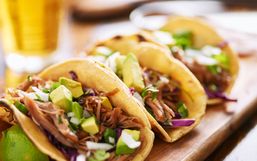 I will never, ever pass up an opportunity to eat some delicious Tacos, especially when Guacamole is involved!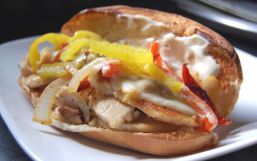 Earlier this week, we provided you with 30 amazing Super Bowl party appetizer ideas to help you prepare for the big game.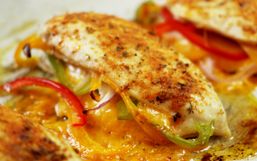 It's no surprise that chicken breast is such a popular dinner choice for so many families.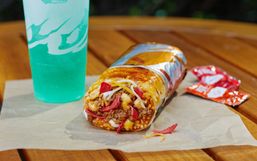 Taco Bell is no stranger to innovative and exciting menu items.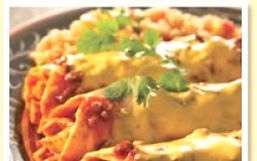 Itching for a trip to Mexico? Even if it's not in the cards right now, you can still don a sombrero and get cooking one of our...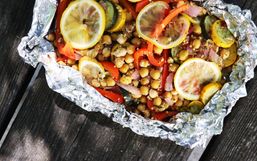 As someone who now eats a mostly plant-based diet, I've found myself stumped on how to enjoy BBQ meals this summer.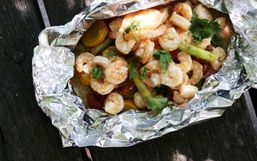 To me, summer and grilling are synonymous. By that, I mean my husband, grilling, and summer are synonymous because I have yet to...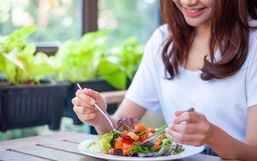 Are you tired of making the same meals over and over again? Perhaps you're feeling uninspired in the kitchen.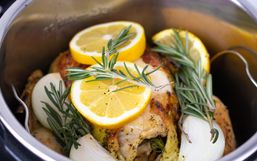 Nothing quite compares to a slow roasted, rotisserie chicken, but really, who has the time for that?!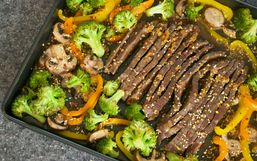 Grilling season is upon us! Unfortunately, not everybody has a barbeque.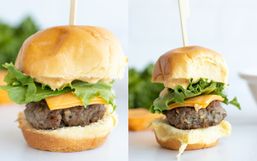 These Big Mac Bites are absolutely drool-worthy and the Copycat Big Mac Sauce is spot on - you wouldn't even know it didn't come...