I will never, ever pass up an opportunity to eat some delicious Tacos, especially when Guacamole is involved! I've always been used to eating ground beef tacos until my world was opened up to pulled pork tacos (insanely good) and, drum roll please, FISH TACOS. Last summer my husband and I traveled to Hawaii and ate at a different Fish Taco stand or restaurant every day. It was total heaven! With the list I've compiled below, there is now a BREAKFAST TACO. Yup, you can officially eat Tacos for three meals a day and no one will think it's weird. So whip out your favorite Taco toppings and let's get cooking!
1. Breakfast Taco
Filled up with bacon and eggs, this Taco is the perfect way to start your day with your favorite foods. Reference our Salsa article HERE to create some homemade salsa to top off this healthy breaky!
http://www.cookingclassy.stfi.re/breakfast-tacos-with-fire-roasted-tomato-salsa/?sf=rygkjbg#aa Photos By: Cooking Classy
2. Baked Tofu Tacos with Creamy Cilantro Sauce
Vegetarians and Vegans can love Tacos too! This amazing Tofu recipe will satisfy those hunger pangs and all those cilantro and avocado cravings! It's the best of every world.
https://www.veggieinspired.com/baked-tofu-tacos/ Photos By: Veggie Inspired
3. Grilled Shrimp Tacos with Avocado Salsa
Season your fresh shrimp with some taco spices and create your own Avocado salsa. The lime will make this dish super tangy and oh my goodness, so delicious.
http://www.the-girl-who-ate-everything.com/2016/05/grilled-shrimp-tacos-avocado-salsa.html#p=1&y=0 Photos By: The Girl Who Ate Everything
4. Barbacoa
These beef tacos will have your mouth watering when you scroll through these images. The best part is, it's a slow cooker recipe! This means when you come home from work all hangry, the sweet smell of Tacos will hit you and Tacos will follow within ten minutes!
https://www.gimmesomeoven.com/barbacoa-recipe/ Photos By: Gimme Some Oven
5. Mexican Slow Cooker Chicken with Quick Red Cabbage Slaw
Another delicious slow cooker recipe that will be able to hit the spot after coming home from work. My favorite part about this is the Quick Red Cabbage Slaw that will take your Tacos from tasting DIY'd to tasting Gourmet.
http://www.isabeleats.com/mexican-slow-cooker-chicken-carnitas-tacos/ Photos By: Isabel Eats
6. Asian Beef Tacos
Look at the beautiful colors in this taco! Not ready to create your own slaw? No problem, just add some slices of cabbage to your taco to add some color and taste.
http://www.thegraciouswife.com/asian-beef-tacos/ Photos By: The Gracious Wife
7. Shortcut Taco Soup
A rainy day doesn't stop us from wanting to eat some Tacos. But sometimes we just want something a little warmer. Use your Taco ingredients to create a soup that will warm you up just like a trip to Mexico!
http://peasandcrayons.com/2015/10/love-your-leftovers-shortcut-taco-soup.html Photos By: Peas and Crayons
8. Mango Chipotle Fish Taco
And the prettiest taco award goes to…my favorite type of taco! This recipe has all my favorite components. Lime, Avocado, Fish and, my favorite, MANGO! That sweet flavor combined with the salty fish is my favorite taco combination ever. If you haven't tried it, make this recipe tonight!
https://www.gimmesomeoven.com/mango-chipotle-fish-tacos-recipe/ Photos By: Gimme Some Oven
9. Turkey Taco Lettuce Wraps
Currently I am not eating a ton of carbs, which can make Cinco De Mayo a little sad. But with the concept of lettuce tacos, I'm excited all over again! This option is also great for Gluten Free or Vegan eaters who still love tacos.
http://thecozycook.com/turkey-taco-lettuce-wraps/ Photos By: The Cozy Cook
10. Sweet Potato Taco Bowl
I'm putting this on the menu for next week! Some scrumptious seasoned sweet potato combined with all my favorite fresh produce has me jumping for joy that I found this recipe! And as we all know, my favorite recipes are ones that fit in one bowl, with extras for lunch tomorrow.
http://www.mykitchenlove.stfi.re/sweet-potato-taco-bowl/?sf=egloggg#aa Photos By: My Kitchen Love
11. Fish Taco Rice Bowls
Looking for a more wholesome way of consuming piles of fresh produce while still feeling like you're eating a taco? This rice bowl is for you!
http://www.joyfulhealthyeats.com/fish-taco-rice-bowls/ Photos By: Joyful Healthy Eats
12. Taco Spaghetti Squash Boats
Basically it's like creating a Taco pasta. That's right. Mexico meets Italy. It's pretty amazing and will definitely be on my "must cook soon" list as I have a spaghetti squash waiting to be transformed into an amazing dish like this!
http://eatthegains.com/taco-spaghetti-squash-boats/ Photos By: Eat The Grains
13. Harissa Portobello Mushroom Tacos
Portobello Mushrooms are one of my favorite substitutes for meat. With a similar texture, it absorbs whatever spices you season it with, making it super flavorful and perfect for a very healthy taco like this one!
http://healthynibblesandbits.com/harissa-portobello-mushroom-tacos/ Photos By: Healthy Nibbles and Bits
14. Taco Stuffed Avocado
This looks like one perfect meal to bring to work for lunch! It's super fresh, filled with all those healthy fats and high in protein. Don't forget to add some salsa and sour cream to take it to the next level.
http://www.foodiecrush.com/taco-stuffed-avocados-with-chipotle-cream/ Photos By: Foodie Crush
15. Caribbean Chicken Tacos
Caribbean food is just so good! It's the Caribbean seasoning that sets it apart from the traditional Taco and luckily, most grocery stores will have a Caribbean seasoning available for you to pick up and change your taco game!
http://www.lecremedelacrumb.com/caribbean-chicken-tacos/ Photos By: Le Creme De La Crumb
Whether you celebrate Taco Tuesday every week or like to dig into delicious tacos occasionally you have got to try these tasty and...
Earlier this week, we provided you with 30 amazing Super Bowl party appetizer ideas to help you prepare for the big game.
Tacos are usually the main course of a meal that involves some meat and vegetables.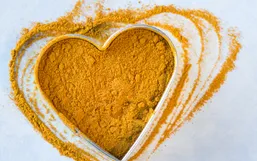 Turmeric is known for its vibrant canary yellow color and vibrant flavor that has been complimenting curry dishes for ages.
Are you tired of making the same meals over and over again? Perhaps you're feeling uninspired in the kitchen.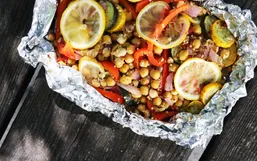 As someone who now eats a mostly plant-based diet, I've found myself stumped on how to enjoy BBQ meals this summer.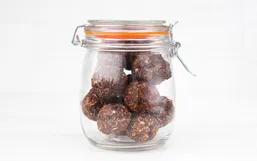 You've probably been seeing recipes for no-bake snack/energy bites online for a few years now. I know I have!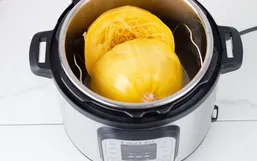 While I don't love all vegetables, I am definitely up for trying new things (at least once).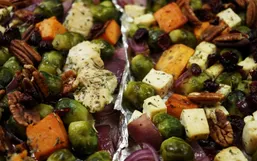 After trying the plant-based diet, my biggest struggle was being able to feed those in my home that are still meat loving humans.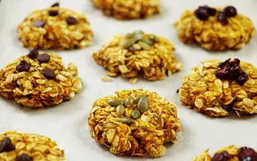 When we think of pumpkins we are often quick to bring our minds to fond memories of pies, lattes and carvings, right?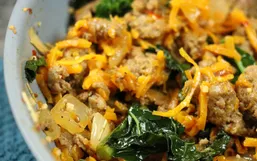 First things first, do you own a spiralizer? If you don't, now's the time to scoop one up. Go ahead, "add to cart"...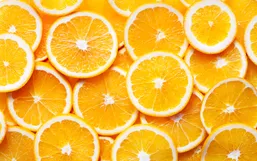 Surely you've heard the word antioxidant thrown around time and time again.