Tacos are usually the main course of a meal that involves some meat and vegetables. Well, we are opening your horizons up to a whole new type of Taco: Dessert Tacos. Filled with creaming fillings and fresh fruity toppings, you won't be able to disappoint even the toughest crowd of eaters. There are vegan options, chocolate options and even a fun cookie option! Once you read through this list, you'll definitely want to make these for your next family gathering.
1. Lemon Cream Taco Boats
Forget Lemon Meringue! This Taco Boat is filled with a rich lemon filling and is topped off with perfectly sliced strawberries. Don't forget to garnish with a fresh and juicy slice of lemon to give that authentic lemon taste!
2. Vegan Choco Tacos
Despite all the creamy fillings, Vegans, we have an option for you! You won't even know this is a vegan recipe once you bite into all this sweetness. It's filled with creamy vegan ice cream and topped off with delicious chocolate syrup.
3. SMACOS
Meet the newest member of the Taco family. The SMACO! It's a Taco filled with all the fixin's of a S'More. Follow these simple baking instructions and you'll be filling your belly with some seriously delicious sweetness.
4. Ice Cream Tacos
Combine the idea of an ice cream sundae with a fluffy pancake taco shell for a delicious treat! To achieve this you'll want to whip up a few pancakes, add scoops of ice cream and then add your favorite toppings, so easy!
5. Cheesecake Taquitos
These just look sooo good. Filled right up with cream cheesy goodness and covered in cinnamon and brown sugar, these taquitos are sweet – not spicy!
6. Football Brownie Taco Boats
A perfect dessert to celebrate a great Football game, pack these Taco boats with brownie batter and bake it up! Guests will love digging into these sport-tastic treats.
7. Peaches and Cream Dessert Taco Boat
A lighter Taco dessert that is super easy to pull together when you're in a time crunch. The best time to make these is in the summer when peaches are perfectly in season.
8. Oreo Taco Cookie
Sometimes, it just has to look like a taco to be a taco. Create mini taco desserts with golden Oreos and a few little sweets you probably have hidden in your pantry. These are ideal for a Cinco De Mayo party for sure!
9.  Baked Apple Pie Tacos
Craving an apple pie but are too tired to actually make one? This recipe will fulfill your pie craving without having to make a pie crust. Plus, Apple Tacos are just way more fun to eat anyway!
10. Chocolate Churro Pies
Now this is what I call getting your chocolate fix!! Filled right up with creamy, chocolately goodness and topped off with a perfect strawberry, these Chocolate Churro Pies will be oh so satisfying from beginning to end.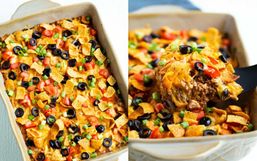 Whether you celebrate Taco Tuesday every week or like to dig into delicious tacos occasionally you have got to try these tasty and...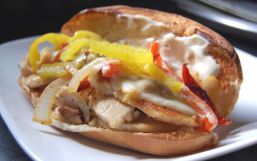 Earlier this week, we provided you with 30 amazing Super Bowl party appetizer ideas to help you prepare for the big game.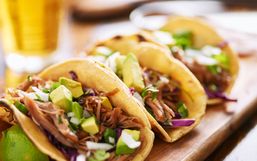 I will never, ever pass up an opportunity to eat some delicious Tacos, especially when Guacamole is involved!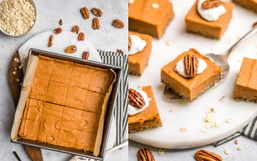 Every year families gather around the table, give thanks, and enjoy delicious food on the Thanksgiving holiday.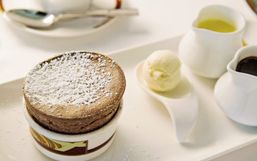 Disney theme parks and Disney Cruise Lines may be temporarily closed and suspended but that isn't stopping Disney from finding...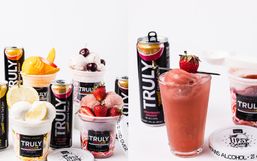 Hard seltzers have become the trendiest drink as of late and for good reason!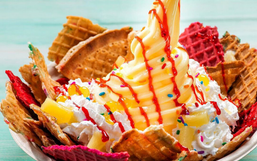 Disney's theme parks are renowned for many things from the exciting rides to friendly characters, and of course its delicious...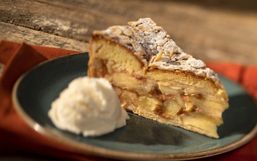 Over the last few months, Disney has shared some of their most coveted recipes with their fans so you can at least feel like...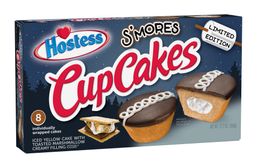 Hostess is known for their yummy treats from cupcakes to Donettes, Twinkies, and so much more.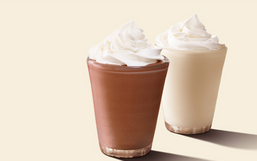 Good news Burger King fans, your favorite milkshakes are getting a mini makeover this summer!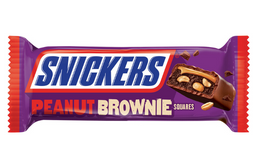 Snickers chocolate bars are already delicious as they are. They're filled with nougat, luxurious caramel, crunchy peanuts, and...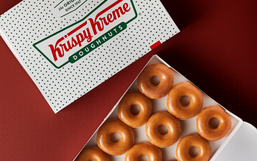 Krispy Kreme is celebrating a big birthday this week as the brand turns the ripe age of 83!