Tacos are usually the main course of a meal that involves some meat and vegetables. Well, we are opening your horizons up to a whole new type of Taco: Dessert Tacos. Filled with creaming fillings and fresh fruity toppings, you won't be able to disappoint even the toughest crowd of eaters. There are vegan options, chocolate options and even a fun cookie option! Once you read through this list, you'll definitely want to make these for your next family gathering.
1. Lemon Cream Taco Boats
Forget Lemon Meringue! This Taco Boat is filled with a rich lemon filling and is topped off with perfectly sliced strawberries. Don't forget to garnish with a fresh and juicy slice of lemon to give that authentic lemon taste!
2. Vegan Choco Tacos
Despite all the creamy fillings, Vegans, we have an option for you! You won't even know this is a vegan recipe once you bite into all this sweetness. It's filled with creamy vegan ice cream and topped off with delicious chocolate syrup.
3. SMACOS
Meet the newest member of the Taco family. The SMACO! It's a Taco filled with all the fixin's of a S'More. Follow these simple baking instructions and you'll be filling your belly with some seriously delicious sweetness.
4. Ice Cream Tacos
Combine the idea of an ice cream sundae with a fluffy pancake taco shell for a delicious treat! To achieve this you'll want to whip up a few pancakes, add scoops of ice cream and then add your favorite toppings, so easy!
5. Cheesecake Taquitos
These just look sooo good. Filled right up with cream cheesy goodness and covered in cinnamon and brown sugar, these taquitos are sweet – not spicy!
6. Football Brownie Taco Boats
A perfect dessert to celebrate a great Football game, pack these Taco boats with brownie batter and bake it up! Guests will love digging into these sport-tastic treats.
7. Peaches and Cream Dessert Taco Boat
A lighter Taco dessert that is super easy to pull together when you're in a time crunch. The best time to make these is in the summer when peaches are perfectly in season.
8. Oreo Taco Cookie
Sometimes, it just has to look like a taco to be a taco. Create mini taco desserts with golden Oreos and a few little sweets you probably have hidden in your pantry. These are ideal for a Cinco De Mayo party for sure!
9.  Baked Apple Pie Tacos
Craving an apple pie but are too tired to actually make one? This recipe will fulfill your pie craving without having to make a pie crust. Plus, Apple Tacos are just way more fun to eat anyway!
10. Chocolate Churro Pies
Now this is what I call getting your chocolate fix!! Filled right up with creamy, chocolately goodness and topped off with a perfect strawberry, these Chocolate Churro Pies will be oh so satisfying from beginning to end.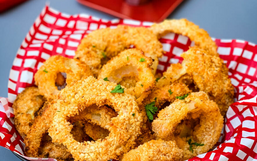 Everyone and their besties have an Instant Pot pressure cooker these days, and if you don't have one yet, you really need to get...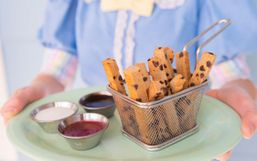 Disney theme parks may be temporarily closed, but that isn't stopping Disney from finding ways to add a touch of their magic into...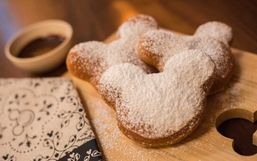 Disney fans, get excited because Disney is back with another Disney Magic Moment.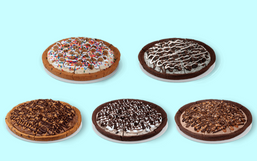 Pizza and ice cream make life just a little bit better. Whether you're looking to kick back and relax, or you need a comfort...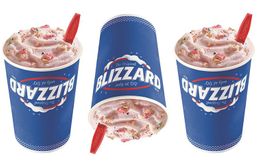 Summer is just around the corner and what better way to cool off than with a Blizzard treat in hand!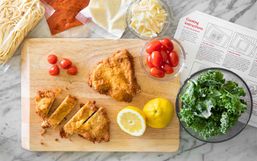 Most restaurants have temporarily closed their dine-in option but that isn't stopping them from making sure their fans get their...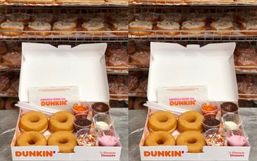 Many of us are looking for ways to keep busy and stay entertained while being at home.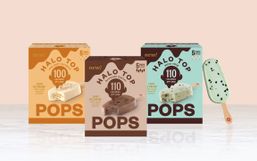 Halo Top may be one of the newer ice cream brands on the market but after launching in 2011 they quickly climbed their way to the...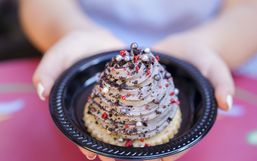 Disney parks may be temporarily closed but that isn't stopping them from helping you bring Disney's magic into your home.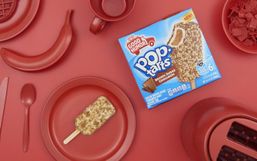 You've surely had breakfast for dinner but have you tried breakfast for dessert?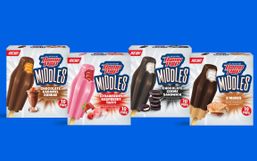 Summer is almost here and it's time to stock up your freezer with delicious treats to keep you cool all season long.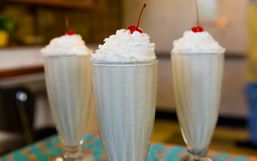 Good news Disney fans, the Disney Parks Blog is back again with another crave-worthy recipe you'll want to try this week!