Mmm… is there anything more delicious than chicken parm? It's perfectly crispy on the outside with tender chicken on the inside not to mention loaded with savory marinara sauce and ooey-gooey cheese! What's not to like? Olive Garden understands the love for chicken parm, so much that they invented a Giant Chicken Parmigiana that will certainly quench your craving. The Giant Chicken Parmigiana made its grand debut for a limited time back in 2019 as a part of the giant Italian classics menu. Luckily for us, Olive Garden is bringing it back!
The dish features a huge 11.5-inch breaded chicken cutlet topped with marinara sauce and loads of ooey-gooey mozzarella cheese. It's also served with a side of fettuccine alfredo and Olive Garden's legendary unlimited breadsticks, and soup or salad. Keep in mind, the Giant Chicken Parmigiana is only here for a limited time and while supplies last. So if you missed your chance to try it the first time, make sure you try it now!
As if this news isn't exciting enough, Olive Garden is also unveiling something special for pasta fans. Olive Garden will now let you choose to add extra alfredo sauce to any alfredo dishes including shrimp and steak alfredo for no extra cost! And guess what, this is a permanent addition to the menu so you can add more sauce any time you feel like it! You can try these new offerings by ordering online for contactless curbside pickup or you can dine-in where possible.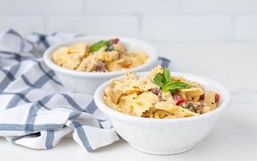 There are countless reasons why chicken is a go-to food for every meal.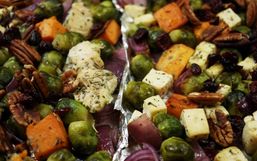 After trying the plant-based diet, my biggest struggle was being able to feed those in my home that are still meat loving humans.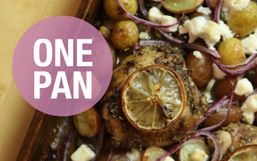 Most of us love to cook a whole well-rounded meal for our friends and family, but the reality is - we often just lack time and...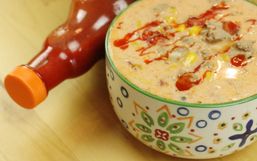 A different spin on a traditional chili, with a creamy buffalo ranch chicken version that will kick up your crock pot dinner a few...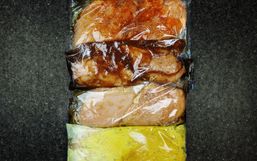 While summer brings out that desire to get marinading and grilling up a storm, these recipes for marinades will last you all year...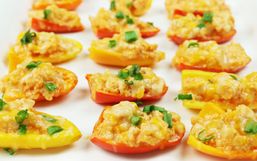 When you're starting or living on a low-carb diet, snacks and appetizers is often the biggest hurdle to overcome.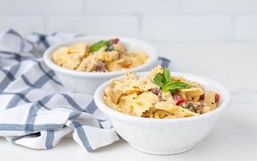 There are countless reasons why chicken is a go-to food for every meal.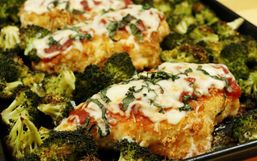 A simple chicken parm recipe for even the most inexperienced of chefs.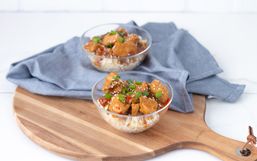 Chicken breast is an incredibly popular dinner main. Popular for its light taste, lean protein benefits, low price tag, and...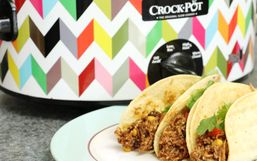 When it comes to an easy dinner, two words come to mind - CROCKPOT and LEFTOVERS (shame on you if you thought I was going to say...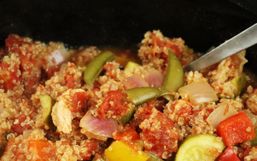 A healthy Cajun, dump-in-the-slow-cooker dinner is the exactly what you need to fit a whole hearty dinner into your already pretty...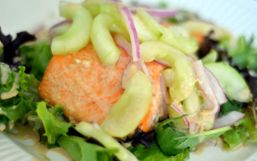 Spring is officially upon us and there's no better time than now to start dreaming up some fresh and delicious meal ideas.