Lunch is defined by one singular emoji or word: Sandwich. Whether we eat them or not, we know sandwiches are for lunch time and can be made in a variety of ways. There's one step up to the sandwich, though, and it's filled with melted cheesy goodness and a whole lot of protein. Paninis have been around for a while, but I am bringing you ten of the most crave-able paninis I could find that will have your mouth watering for this very traditional lunch food.
1. Southwest Avocado Chicken Panini
If there's one thing that always tastes perfect on a panini, it's avocado. With a southwestern flare, this sandwich will not disappoint!
http://dineanddish.net/2017/04/southwest-avocado-chicken-panini-recipe/ Photos and Recipe By: Dine and Dish
2. Mediterranean Turkey Hummus Panini
Roasted red peppers are a delicious panini topping and is made complete with hummus and turkey.
https://www.acedarspoon.com/mediterranean-turkey-hummus-panini/ Photos and Recipe By: A Cedar Spoon
3. Turkey, Bacon and Guacamole Panini
This panini has all the good stuff and so much more. The best part is, it will fill you up quickly!
https://www.pumpkinnspice.com/turkey-bacon-and-guacamole-panini/ Photos and Recipe By: Pumpkin N Spice
4. Cinnamon Toast Panini
Feeling a little more sweet than salty? This Cinnamon Toast Panini is filled with sweetness and can be topped off perfectly with a scoop of ice cream.
http://pinterestpinss.blogspot.ca/2014/02/cinnamon-toast-apple-panini.html Photos and Recipe By: Pinterest Pinss
5. Spinach Artichoke Grilled Cheese
If you look at the ingredients for this panini, essentially what you're eating is spinach dip in a sandwich. Boom.
http://www.cookingclassy.com/spinach-artichoke-grilled-cheese/ Photos and Recipe By: Cooking Classy
6. Blueberry Basil and Goat Cheese
This simple combination of ingredients is a great way to achieve a gourmet taste in a hurry.
http://sinfulnutrition.com/blueberry-basil-goat-cheese-panini-sandwich/ Photos and Recipe By: Sinful Nutrition
7. Bacon, Brie and Apricot Grilled Cheese with Balsamic Reduction
It's at this point in the article where I feel it important to state that I am SO hungry. Also, there's balsamic reduction in this which is the answer to everything that tastes good.
http://www.yammiesnoshery.com/2016/04/bacon-brie-and-apricot-grilled-cheese.html?m=1 Photos and Recipe By: Yammie Noshery
8. Grilled Chicken Pesto Panini
Home made pesto is absolutely delicious, and packs your panini with all those flavors you love.
http://www.thecandidappetite.com/2014/12/29/grilled-chicken-pesto-panini/#more-3603 Photos and Recipe By: The Candid Appetite
9. Turkey, Brie and Cranberry Mustard Panini
One of my favorite pairs for a panini is pairing a creamy cheese with cranberries. It creates the perfect flavor to go with turkey or chicken without being too overpowering.
http://www.justalittlebitofbacon.com/turkey-brie-and-cranberry-mustard-panini/ Photos and Recipe By: Just A Little Bit Of Bacon
10. Sweet Raspberry Panini
This panini calls to be served with a hot cup of coffee in the morning. Sweetness!
https://cookinglsl.com/sweet-raspberry-panini/ Photos and Recipe By: Cooking LSL
Creating delicious meals for your family each night doesn't have to be difficult or time-consuming.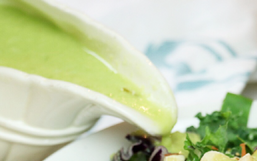 There's just something about the refreshing taste of a pickle. Often served as an appetizer or a lunch side, they're most likely...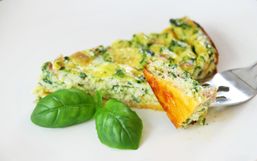 One of the main Ketogenic Diet essential foods is eggs. Rich in protein and the fats you need to keep fueled, it's no wonder...
Buddha bowls were not even in our vocabulary let alone on menus and meal plans a few years back.
Whether you're the kind to make lunches the night before or wake up early to hustle them together in the morning, most of us...
It's a wonder how much we can pack into a work week! Limited time is often why we hardly have time for healthy eating.
Dealing with picky eaters can be not only frustrating but tiring too. We're here to help you set yourself up for success.
We seem to have breakfast and dinner covered but what about lunch?
Being comfortable in your body is essential to living a happy life.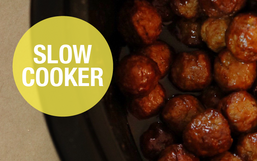 When it comes to potlucks, there's one classic dish that always seems to make the table, and that's crockpot meatballs.
Ground beef is an inexpensive ingredient. It cooks quickly and it can be incorporated into many different recipes.
Stocking your pantry with nonperishable items is a great way to ensure you have ingredients readily available.