Eating raw can be a diet that can leave you feeling a little uninspired. It's a challenging, but healthy way to eat, so why not make it a little more exciting? With the ability to mix and match natural flavors, creating raw recipes will allow you to fully understand the flavors of natural foods so you can create delicious suppers. The best part about raw meals is how colorful they are. Fill you plate with greens, oranges, reds, pinks, purples and blues to achieve a balanced and beautiful meal.
1. Detox Salad
Create this salad when your body is needing some TLC.
http://www.eatyourselfskinny.com/my-favorite-detox-salad/#_a5y_p=4981344 Photos and Recipe By: Eat Yourself Skinny
2. Raw Vegan Pizza
You don't need to miss out on pizza just because you're eating raw! This pizza will fill you up quickly and infuse your body with all those great nutrients.
http://www.thisrawsomeveganlife.com/2014/04/ultimate-raw-vegan-pizza-low-fat-oil.html Photos and Recipe By: This Rawsome Vegan Life
3. Raw Sweet Potato Satay Salad
Sweet potato is a great way to incorporate some sweet notes into an otherwise savoury and spicy meal.
http://www.foodblogs.com/top-with-cinnamon/2016/04/08/raw-sweet-potato-satay-salad-gf-vegan Photos and Recipe By: Food Blogs
4. Asian Cucumber Sesame Salad
Do you know that cucumbers are amazing for your body? With hydrating elements, cucumbers can help clear up your skin and keep you hydrated!
https://www.asaucykitchen.com/asian-cucumber-sesame-salad/#_a5y_p=5212219 Photos and Recipe By: A Saucy Kitchen
5. Raw Super Sprouts Pad Thai
This Pad Thai looks complicated but it's actually quite simple! If you love sprouts, this meal is for you.
https://www.veganosity.com/raw-super-sproutspad-thai-with-spicy-peanut-sauce/ Photos and Recipe By: Veganosity
6. Raw Romaine Taco Boats
Needing some Taco Tuesday love? This raw meal is perfect for you! Top with a little hummus or salsa.
https://minimalistbaker.com/rainbow-raw-maine-taco-boats/#_a5y_p=6410616 Photos and Recipe By: Minimalist Baker
7. Green Salad with Oranges, Beets and Avocado
Sometimes, less is more! Throw together this raw salad in a just a couple minutes and fill your body with tons of antioxidants.
https://www.gimmesomeoven.com/green-salad-with-oranges-beets-avocado/ Photos and Recipe By: Gimme Some Oven
8. Detox Rainbow Roll-Ups with Peanut Sauce
Even if you're not eating raw, these detox rainbow roll ups look mouth wateringly good. Hummus would really take these to the next level.
http://pinchofyum.com/detox-rainbow-roll-ups-peanut-sauce Photos and Recipe By: Pinch of Yum
9. Guacamole Chickpea Salad
Craving a little guac with some protein? This salad is for you!
http://www.alwaysorderdessert.com/2016/08/guacamole-chickpea-salad-with-cilantro.html Photos and Recipe By: Always Order Dessert
10. Magical Summer Rolls
If there's one type of produce that makes every raw meal look amazing, it's rainbow beets. Don't forget to snap some photos of these raw beauties before digging in.
http://www.happyhealthblog.com/blog/magical-summer-rolls/27/4/2017 Photos and Recipe By: Happy Health Blog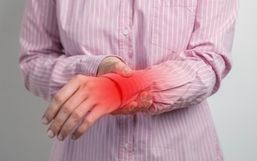 Inflammation in the body can be a good thing and acute inflammation is considered a part of healing.
Keeping your pantry stocked with essential items is always a good idea because with the right ingredients you can whip a delicious...
Stocking your pantry with nonperishable items is a great way to ensure you have ingredients readily available.
Canada Day is coming up and we can't wait to celebrate! But, what makes Canada so special anyway?
Charcuterie boards may not be new but they have become one of the hottest food trends as of late and for good reason!
There's no better time to cook up a juicy burger than summertime!
It's finally Autumn and we are able to sip out Pumpkin Spice lattes, cozy up by the fire and eat that warm comfort food with loved...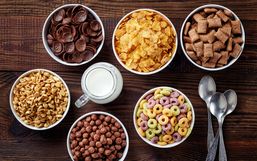 A lot of us make a huge effort to make sure the content of our cupboards and kitchens reflect the lifestyle we want to live and...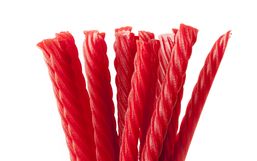 By now I think it is fair to say almost everyone knows what it means to be gluten-free.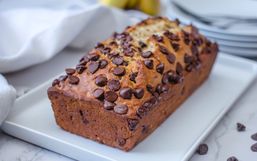 Many people are using their extra time at home to create delicious creations in the kitchen.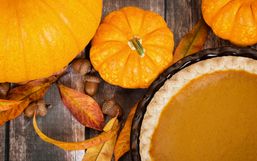 When I think about pumpkins I often find myself reminiscing or wishing it was the season of Fall.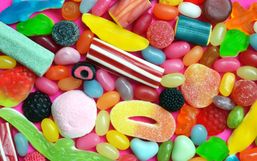 Our bodies can do strange things, especially when it comes to cravings.