Lunch is a very important part of the day. It gives you energy to make it through your afternoon at work, and it helps fuel your children for their days at school. Do a favor for your body by making your own lunches instead of just buying them at fast food places. We found 9 great user submitted recipes that would be perfect for lunch. Make these ahead of time so you can easily pack your lunch in the busy mornings. We have some great sandwiches, such as tuna salad and chicken salad, along with an amazing potato soup and some more unique dishes. We also included our favorite weekend lunch, eggs benedict!
Check out these 9 amazing and easy lunch recipes!
*Click on the image to view the full recipe. 
9. Loaded Baked Potato Soup
This rich soup makes a great lunch. Make it for dinner and take the leftovers from lunch the next day. This recipe makes cooking faster by cooking the potatoes in the microwave first. Add your favorite baked potato toppings to this soup and just microwave it to heat it up for lunch.
8. Tuna Roll Ups
This simple wrap can be made with a variety of ingredients. Use colored wraps to make this dish extra fun for children. These are quick to make and easy to store.
7. Summer Salad Wrap
This sweet and spicy wrap is a great way to change up your average packed lunch. It has a very unique combination of honey, sweet pickles, and blue cheese. Don't let this scare you, because the flavors work brilliantly together!
6. Ploughman's Sandwich
This sandwich is a play on a classic English ploughman's lunch, which includes pickles, meats, and cheese with great bread. You don't have to eat these separately, as this recipe shows. Pile everything together to get all the wonderful flavors in one bite.
5. Tuna Sandwich
This traditional sandwich is a great starting point for your lunch. Add vegetables and herbs to spice it up. You can also add avocado to the sandwich for a delicious richness. Top with cheese or bacon to blow it out of this world.
4. Salmon Eggs Benedict
When you have some extra time and access to a kitchen, try making eggs benedict for lunch. Breakfast for lunch is a wonderful thing. Using smoked salmon instead of the normal ham gives it a refreshing twist. This is a great dish for lazy weekends.
3. Greek Turkey Wrap
Use up leftover chicken or turkey in this lunch wrap. This recipe spices things up a bit with the Greek flavors. Feta cheese, olives, and tzatziki are added to give a zing. This is a delicious wrap that both children and adults would love.
2. Chicken Salad Sandwich
This amazing chicken salad has some great additions. Grapes and dried cranberries add a sweet touch with a great texture. You can add many different ingredients to chicken salad, such as nuts and different vegetables. The author recommends adding toasted almonds to the mix.
1. Cobb Salad 
This classic salad makes a great meal. All the different ingredients and textures make this salad quite filling and perfect for lunch. Corn, avocado, chicken, cheese, and eggs are added to this dish. Use any of your favorite dressings to top this meal.
Bell peppers happen to be yet another surprising misconceived food that is generally classified as a vegetable, but surprisingly...
Julia Child is one of the most iconic chefs in the world, and for good reason.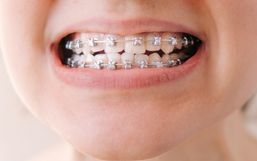 Preparing for braces can be both exciting and intimidating. It's exciting because you know the end result will be well worth the...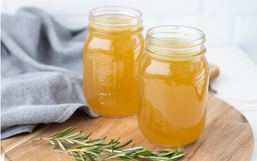 So, you're sick in bed and your stomach is grumbling and you don't know what to eat that won't make you throw up.
Many people are seeing great success with the keto diet and though a lot of us thought this would be a soon-to-go fad, this keto...
Keeping your pantry stocked with essential items is always a good idea because with the right ingredients you can whip a delicious...
Most restaurants have temporarily closed their dine-in option but that isn't stopping them from making sure their fans get their...
Canada Day is coming up and we can't wait to celebrate! But, what makes Canada so special anyway?
Charcuterie boards may not be new but they have become one of the hottest food trends as of late and for good reason!
There's no better time to cook up a juicy burger than summertime!
It's finally Autumn and we are able to sip out Pumpkin Spice lattes, cozy up by the fire and eat that warm comfort food with loved...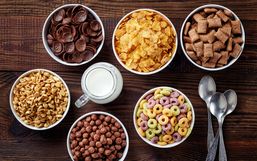 A lot of us make a huge effort to make sure the content of our cupboards and kitchens reflect the lifestyle we want to live and...