Creating delicious meals for your family each night doesn't have to be difficult or time-consuming. We realize how busy most parents are and we're here to help you make meal planning easy and effortless.
If you're looking to add creativity to your weekly meal planning, try preparing one of these 10 delicious dinners. The best part? Each one can be prepared and cooked in under 30 minutes! It doesn't get any better than that, does it?
So let's get started.
Here are Half Hour Meals' Top 10 Dinners in Under 30 Minutes. Enjoy!
* Click Images for Full Recipes
10. Spicy Peanut Noodles & Shrimp
Bring a favorite Asian inspired restaurant meal home to your own kitchen! This meal comes together in a snap, and will be an instant hit!
Prep Time: 15 min | Cook Time: 15 min
9. Cassie's Smothered Chicken
Chicken breasts are topped with peppers, onions, mushrooms, and tons of gooey cheese. It's mouth-wateringly delicious and incredibly easy to make!
Prep Time: 10 min | Cook Time: 20 min
8. Spicy Piri Piri Chicken Wraps 
These spicy wraps contain piri piri chicken, Monterey Jack cheese and fresh tomatoes. The best part? They can be prepared in a total of just 10 minutes!
Prep Time: 5 min | Cook Time: 5 min
7. Buffalo Chicken Nachos
Here's an indulgent, delicious football snack you can whip up in no time. These nachos are spicy, but they're cooled down with a sauce made of sour cream and ranch dressing.
Prep Time: 10 min | Cook Time: 10 min
6. Chipotle Chicken Alfredo
A classic Italian dish gets a Mexican make-over in this creamy, spicy pasta dish. Your family will love it!
Prep Time: 5 min | Cook Time: 15 min
5. Pesto Chicken Bundles
This dinner is the perfect vehicle for that leftover chicken hanging out in your fridge! It's also the perfect go-to dinner when you can't think of anything else to make!
Prep Time: 10 min | Cook Time: 20 min
4. Broiled Caesar and Parmesan Flounder
This elegant, tasty meal comes together in minutes. Perfect for easy entertaining, or just on a regular weeknight! The flaky, mild flounder is broiled with a tangy, lemon parmesan Caesar sauce.
Prep Time: 10 min | Cook Time: 10 min
3. Stuffed Chicken Roll-Ups
Why just grill boring old boneless skinless chicken breasts when you can roll 'em up with prosciutto, provolone cheese and basil?
Prep Time: 10 min | Cook Time: 20 min
2. Fattoush Salad with Chicken
An easy to make salad dressing doubles as the marinade for the chicken. Toss the grilled chicken with some fresh veggies and serve with the garlic flat breads.
Prep Time: 10 min | Cook Time: 20 min
1. Cheddar Bacon Ranch Chicken Pasta
With over 24,000 Pinterest repins, this dish is by far our most popular meal. Can you believe it's prepared and cooked in just 30 minutes?
Prep Time: 10 min | Cook Time: 20 min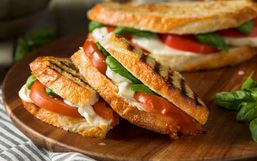 Lunch is defined by one singular emoji or word: Sandwich. Whether we eat them or not, we know sandwiches are for lunch time and...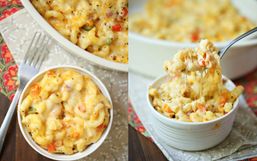 Weight Watchers has reinvented itself over the years and because of that, it is becoming more popular now than ever.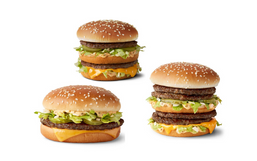 The McDonald's Big Mac Burger made it's debut nationwide back in 1968 and since then it has become simply iconic!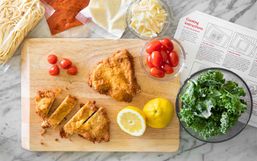 With the dine-in option temporarily closed, restaurants are finding creative ways to serve their customers!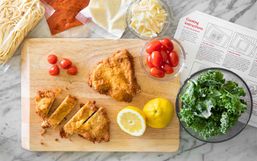 Most restaurants have temporarily closed their dine-in option but that isn't stopping them from making sure their fans get their...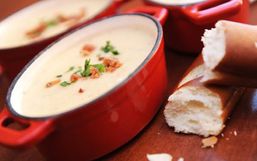 Over the last few months, Disney has been getting creative to create magical moments for you.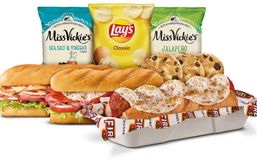 While restaurants and other sources of entertainment remain temporarily closed, many of us are spending more time in the kitchen...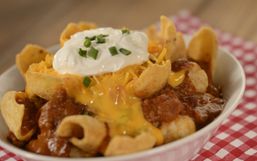 With the Disney parks temporarily closed, Disney has been thinking of fun and innovative ways so you can feel like you're at...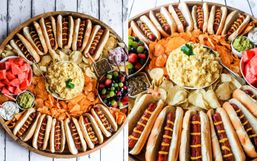 Charcuterie boards may not be new but they have become one of the hottest food trends as of late and for good reason!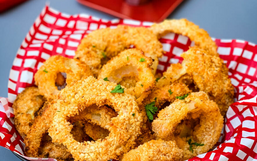 Everyone and their besties have an Instant Pot pressure cooker these days, and if you don't have one yet, you really need to get...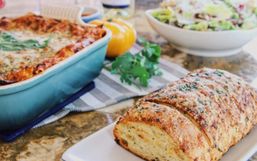 National Lasagna Day is quickly approaching (July 29, 2020), and North Italia wants to help you celebrate!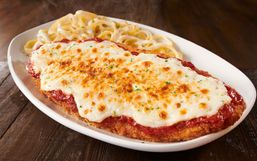 Mmm... is there anything more delicious than chicken parm? It's perfectly crispy on the outside with tender chicken on the inside...